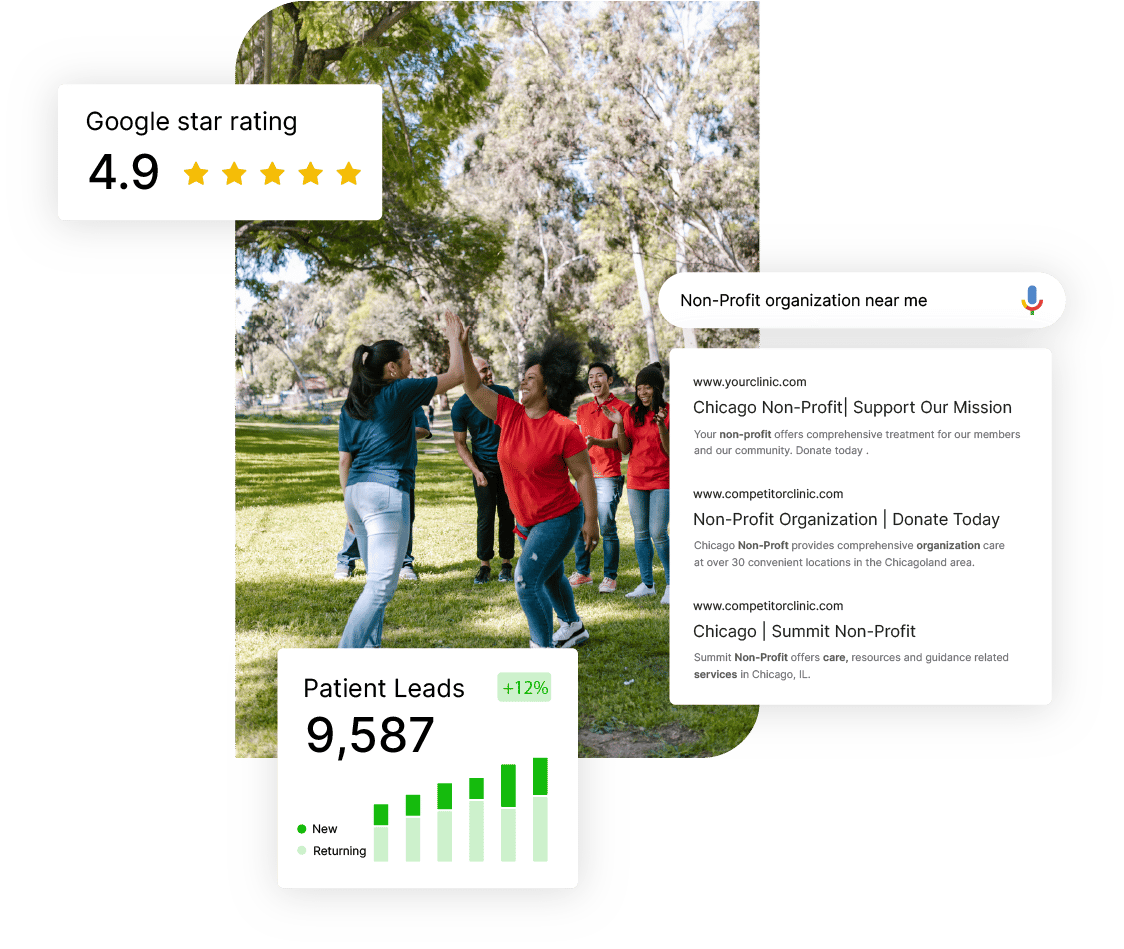 Nonprofit Digital Marketing Agency
Your organization has a mission you'd like to fulfill—and being online, in the modern age, is more likely than not a big component of that.
You need a nonprofit marketing agency who can help you cover multiple digital channels, all at once, while retaining the unique voice and integrity of your organization and mission. Someone who can tackle any need at a moment's notice, and help you take a complex marketing strategy, and distill it into simple stages that are easy to execute, entirely results-driven, and most importantly, keeps your mission in mind all through the execution.
At Aelieve Digital Marketing, that's exactly who and what you get, plus so much more. Our nonprofit digital marketing agency is ready to handle every challenge your organization encounters with a deft hand and grace of experience that returns results, as it has for a number of our clients across the country.
We're an on-demand team of industry professionals who want to see you succeed in whatever you're setting out to achieve. Whether that's more donors, better messaging to volunteers, an improved online presence through web design and social media campaigns, an entire redesign of your brand, or something more, we can provide that with exceptional skill and quality.
If you're interested in finding out more about our services, and how your organization is doing online, try one of our free digital analyses. We'll tell you how you're succeeding, where your pain points are, where you can go, and how our nonprofit marketing agency can get you there.
Call or click today!
Our Nonprofit digital marketing tech stack
We pride ourselves on staying ahead of the curve when it comes to technology. When you work with Aelieve, know you are getting the latest and greatest.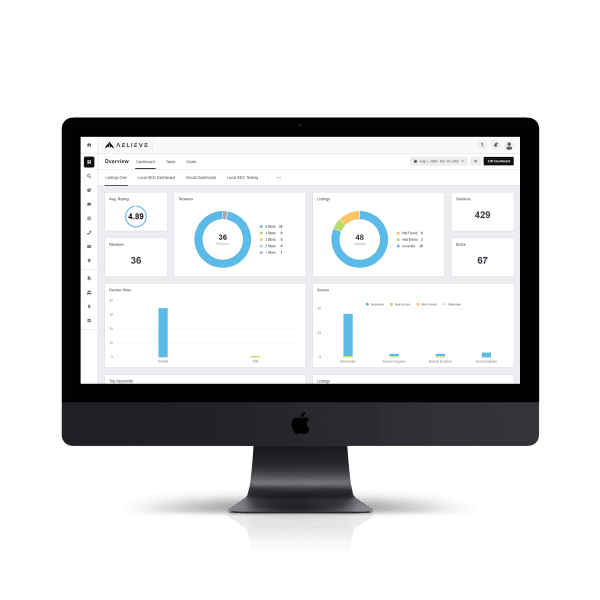 All-in-one Analytics Dashboard
A comprehensive dashboard where you can access all of your analytics almost sounds too good to be true—not when working with us. Get insight and access to better understand and craft your marketing strategy.
Our menu of Nonprofit digital marketing services
Holistic Non-Profit marketing services
A specialist is nice—there are plenty of those in the current nonprofit market.
Do you know what's nicer? An entire company of specialists.
When you need a nonprofit digital marketing agency, you need someone who can tackle every conceivable challenge you might encounter, no matter how big or small. You need an on-demand, results-driven team who delivers real results with intensive efforts that, even through rapid iteration and adaptation, always manage to keep your messaging and your mission on-brand.
You deserve a holistic nonprofit digital marketing company that can make your marketing simple. Everything else in the world is already complex enough—you deserve simple.
Our bread and butter is simple. We handle every aspect of your marketing that you can give us, with a heartland team of industry professionals who consistently rival the big guys in terms of scope, quality, and especially personal touch. Not only will you receive a world-class website—you'll receive one that still has that personal spark of you in it, too.
Don't wait to get the digital strategy you deserve from the nonprofit marketing agency who can make it happen. Call or message our experts today, and we'll start on the path to getting you where you've always been able to go but haven't known how, right now.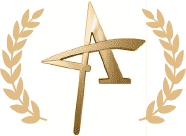 Gold Winner 2022
American Advertising Award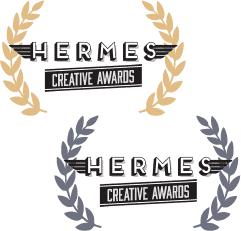 Gold & Platinum Winner 2022
Hermes Creative Awards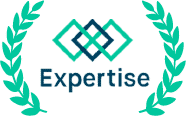 Best Digital Marketing Agency
Expertise.com 2022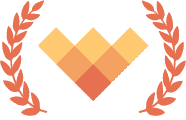 Top Rated Digital Agency
Digital Excellence Awards
An award-winning Nonprofit digital marketing agency

What makes us the best at Non-Profit digital marketing
Your nonprofit deserves to be seen—which is exactly our specialty here at Aelieve. A good optometry digital marketing agency will not only talk about their results but will have hard evidence of them as well, which we do.
With our devoted copywriters ensuring that your copy is full of keywords and phrases that rank high within Google, you mission will be seen by more donors, volunteers, and members than ever before.  No more digging around and scrolling trying to find you—you'll be up at the top, right where you belong.
Are you tired of hiring multiple people or agencies to handle your marketing? Well, at Aelieve, we have a team of experts who can take care of everything for you. We know exactly how to utilize various digital marketing services to get your nonprofit organization noticed by the world. So come and see us today – you won't be disappointed!
The people you serve want someone they can turn to and trust when it comes to your mission and your vision. If your website is easy enough to access and find, you have the opportunity to help more people than you ever have before. With our nonprofit digital marketing agency, you could become a leader in your locality, by helping people who need you the most.
A few projects we've done
We're proud of the work we've done for our clients, partners, and friends. Use the links below to view some of our digital marketing projects and see how they've benefited our clients.
Start by seeing how you compare to other nonprofits in your local area and specialty.
Nonprofit digital marketing statistics you should know
The numbers speak for themselves. Digital marketing is one of the key ways to get your nonprofit online for your volunteers, donors, and members to see and find. We've compiled some of the top statistics that we utilize to showcase the sheer power of digital marketing for nonprofit organizations.
of overall marketing budgets are put toward digital marketing.
With over half of your marketing budget being spent on digital marketing channels, it's important to have one that reflects your brand, and values and is results-driven so that you can showcase your nonprofit services to the web. It's also important to have a quality relationship with a digital marketing agency that is holistic and knows exactly how to curate a marketing strategy just for you. 
Example:  One nonprofit spends money on posters, fliers, an ad in the local paper, and a billboard on a nearby town.  Another spends their budget on a website, video content, social media posts, and a digital advertising campaign.  While the first organization may see more short-term returns, the second has greater potential for long-term growth and a larger net of discovery, and therefore a better chance at more bookings—anyone can see your website, only a few people in your area will see a billboard or a flier.
of all marketing is digital.
How the world sees you is important—especially when it comes to services as crucial as those provide by nonprofits. That means that over half of the world is utilizing digital marketing to make it's mark. Whether it's through digital ads, web design, SEO best practices or more, the future of marketing is digital.
Example: Social media alone is used by over 4.7 billion people.  Will your marketing net you that much traffic?  Probably not.  But you can get a small piece of an expanding market by investing in digital marketing now, before it solidifies and territories become increasingly more difficult to enter into—before that 55% becomes 65%, 75%, or even higher. 
of internet users search online at least once a month.
Having your nonprofit online is the top way to increase the reach of your mission, as well as being accessible & visible to the world. With a majority of users using the internet to find and search out information, it's important to have your website rank so that you can be an information leader in your niche. 
Example: Someone is looking for a place to volunteer, and ends up going down a rabbit hole.  After reading about various causes, they realize what they want to contribute to.  They search for nonprofits in their area, and because your site is optimized, they find you.
Why you should invest in our digital marketing servics
A mission-driven marketing strategy just for you
Your mission is an integral part of who you are as a nonprofit.  Without it, there's really not much of a point to the organization in the first place. 
Any nonprofit digital marketing agency that would sacrifice that is making an untenable deal.  Short term gains, even long term gains, do not warrant the desertion of values.  What's the point of getting where you want to be if you've traded every part of who you are away by the time you get there?
Our nonprofit marketing agency holds to our own core values and mission strongly, and we do the same for our clients.  Your mission, who you are, should come through no matter the campaign or initiative.  
With our team, you can rest assured your mission will be heard by more people than ever, and in the way they deserve to hear it, and you deserve to have it heard.
Rethink donor, volunteer, and member channels
Here are some necessary questions you've probably asked yourself, but bear repeating for the purpose of discussion:
Can someone who needs your nonprofit find you easily? 
How are donors discovered, and how are those relationships developed and maintained?
If someone wants to volunteer for a nonprofit, but doesn't know how to get started, does your organization make it simple for them to find you and discover how to volunteer?
Our nonprofit digital marketing agency can help you build out or improve methods across a variety of digital channels to cultivate the numerous relationships your organization depends on.  
Whether it's social media marketing, web design with built-in donor, volunteer, and member resources, or digital ads that promote your events and mission, we can help.  With us, you'll maintain current relationships like never before, and be discovered by those who may never have found you otherwise.
Nonprofit digital marketing services done right.
A nonprofit digital marketing agency can seem like a cold idea—the Internet is impersonal, and commercial, and has a marked track record of holding nothing sacred. The complete opposite of a nonprofit.
You deserve a nonprofit marketing agency who can build a website and a digital marketing strategy for your organization that keeps that little hearth of who you are alight, even in the cold realm of the online world. You deserve an opportunity to spread that warmth to whoever needs it, however you can.
With our team by your side, that's what you'll get. Think of us as your digital sherpas, guiding you through a treacherous, but necessary, mountain pass. We're experienced professionals, specialists in our field, who are ready to help you summit every peak, descend every ravine, and reach your final destination, wherever that may be, and however you may need to get there. Whenever you need us, we're there. However we can help, we will.
From websites with broad functionality—donor portals, volunteer forms, event rosters—to social media campaigns that connect you with audiences new and returning, to digital advertising that gets you seen at the top of search, and more, we're here to help with everything we can give. We'll make sure you get where you've always deserved to be, no matter what.
So, if you're interested in making that trek and growing your organization online, reach out to our nonprofit digital marketing agency. We're ready to help, and we're only a call or an email away, today!
Non-Profit digital marketing pricing
Receive dozens of beautiful designs from our professional design team.
Custom developed & designed websites ranging from 1-50+ pages.
Manage your online reputation with ease. From listing sync to review generation.
Make the most of your digital advertising budget.
Grow a following with a well-defined content strategy and designs to go with it.
Turn your leads into conversions with our lead nurturing strategies and tools.
Start your marketing journey!
Start by seeing how you compare to other practices in your local area and specialty.
Get your FREE digital marketing plan customized for you