Optometry Branding & Design Company
Your optometry practice is more than just a building or a professional place that offers top-notch optometry services to your community. It's a living and breathing practice that has real people and values behind it, which we call your brand.
Your brand is important when it comes to humanizing your practice and connecting with your patients so that they feel comfortable in-office and online.
Our team here at Aelieve offers award-winning and beautifully designed branding services for optometry practices, which means that we can handle the logo, the name, website palette, advertising and more. 
Our team can and will:
Help craft web design & email templates

Rework your brand from top-to-bottom

We can craft a social media presence that reflects who you are and what you do
And that's not even all of it.
Your optometry clinic is providing helpful and life saving services day in and day out, which means that your branding, voice, and overall feeling patients get when interacting with you and your services is important but probably on the back burner. 
With our dedicated branding team working behind your practice, you'll be able to focus on doing what you do best—and we will do the rest. Reach out today to start your branding journey with us here at Aelieve Digital Marketing.
Our Optometry creative design technology stack
We pride ourselves on staying ahead of the curve when it comes to technology. When you work with Aelieve, know you are getting the latest and greatest.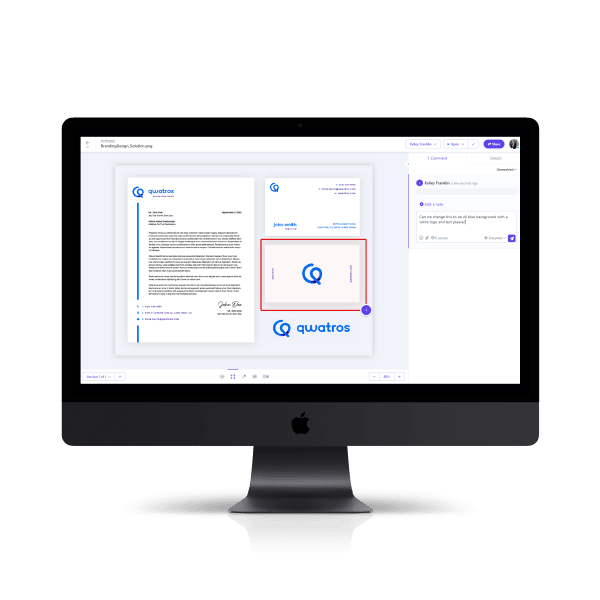 Creative Review Dashboard
Giving feedback to graphic designers has never been easier with our creative review dashboard. Send us thoughtful and precise feedback in a matter of seconds.
Optometry branding & design services
Your optometry clinic's logo is one of the most important ways to build trust and comfort with your patients. A great logo will be iconic and easily recognizable, becoming a household name that patients can rely on. Our award-winning logo design experts can create a custom logo that perfectly represents your clinic's values and services while engaging patients in a meaningful way.
There is no need to feel overwhelmed when searching for an optometry media production agency. With our top-notch media production services, we will be able to take your services & information and craft them into video or media production that is digestible and accessible. Our team of experts know exactly how to create content that can showcase your brand in a way that is understandable and engaging for your patients. 
Our team prides itself on being able to take your brand and make it something your patients can understand and enjoy!
As an optometry clinic, it's important to have a strong advertising presence. Your competitors will be using all kinds of methods to reach potential patients, which is why you need an experienced and design-savvy advertising agency on your side.
Our team of advertising specialists knows exactly how to create impactful advertisements for your clinic. With our holistic design services, we'll make sure your patients are fully informed about the high-quality care you provide. We pride ourselves on having some of the best creatives in the business – so you can rest assured that your clinic will be seen and heard by the people who matter most.
Patient-focused branding for Optometry clinics
How your optometry clinic comes off to potential patients can dictate whether your practice continues to grow and prosper. That means it's important to be able to curate and give a unique experience online and in-office. One of the most effective ways to do this is through branding services.
Branding can help your practice become recognizable and a household name, all through services such as logo design, video & media production, advertising design and more.
Great branding services for optometrists can be hard to find. Being able to showcase exactly who you are and what you do in a way that resonates and connects with your patients is one of the best ways to incite a strong relationship of trust and comfortability.
With our holistic optometry branding services, your practice will have a brand that's recognizable and reflects your services, values, and staff in a way that is organic and engaging—which is exactly what you and your patients deserve.
For more information, schedule a free digital analysis with our marketers today, and let's see how we can take your brand to the next level!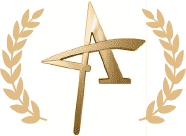 Gold Winner 2022
American Advertising Award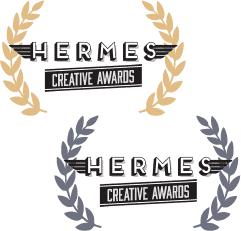 Gold & Platinum Winner 2022
Hermes Creative Awards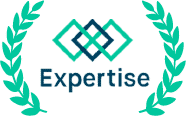 Best Digital Marketing Agency
Expertise.com 2022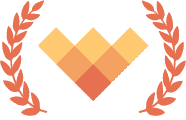 Top Rated Digital Agency
Digital Excellence Awards
An award-winning Optometry marketing agency

Here's why we're the best at what we do
Reach out to us today to start working on your one-of-a-kind orthopedic website.
Aelieve offers a wider variety of branding services for orthopedic clinics–all with the intent of showcasing your values to your patients in a way that reflects your brand accurately while making them feel right at home.
You want the absolute best for your patients and so do we. With Aelieve Digital Marketing's stunning orthopedic branding services, you'll be able to showcase your brand to your patients in a way that feels natural, all the while showing them the core values they know, appreciate, and love.
Your orthopedic practice is one-of-a-kind, therefore, so should be your branding. With a brand that truly encapsulates who you are as a top orthopedic clinic, your patients will be able to understand and see how different you are from other potential competitors. With Aelieve's expert creatives cultivating your brand, your orthopedic clinic will be standing out–just like it should be.
A few projects we've done
We're proud of the work we've done for our clients, partners, and friends. Use the links below to view some of our creative design projects and see how they've benefited our clients.
Start by seeing how you compare to other practices in your local area and specialty.
Why is Optometry creative design important?
The way your website looks, to the things you post on social media platforms, to even the logo that you choose to represent your Optometry clinic all have a part to play in how you want your patients to feel about your services & practice. That's why top-tier branding services are of utmost importance.
of people say authenticity is important.
By showcasing to patients the authentic & genuine care you have for their optometry needs through your branding, you will be able to connect and increase your patient base–easily.
Example: Having a logo that is easily identifiable can build trust with your patients—such as the red cross for the American Red Cross. Easily noticed and insights a feeling of trust within people.
It takes 0.05 seconds to form an opinion on your brand.
That isn't a lot of time….at all, which means that your website has to be cohesive and engaging with your branding to really sell patients on your legitimacy and authority within the world of optometry. That means you need to have branding that reflects exactly who you are and what you do, in a way that is visually appealing.
Example: A website that looks messy with clashing colors and jarring images is likely to chase away potential patients. At Aelieve, we understand the importance of having a website that reflects your brand in a professional, top-notch manner. We'll work with you to create a website that is true-to-you and that patients will want to use.
of surveyed patients say they will pay more for brands they trust.
Being a brand and optometry practice that your patients can trust is a big deal—it means that you're doing something right. We know that monetary value isn't the only reason you're doing what you're doing, but we do know that an increase in revenue means that you can continue to help your community to the best of your ability. By becoming a brand that your patients trust, they'll want to invest more into you, just as you invest into them.
Example: If your optometry clinic has a brand that is cohesive and consistent while also showcasing that you're a legitimate practice, your patients will feel better about investing their money and time into utilizing your services.
Frequently asked questions
We know the world of optometry branding and design can seem daunting or even confusing at times. Which is why we've compiled a list of FAQ's.
The branding & design services your Optometry clinic needs
Optometry clinics offer some of the most important medical services out there, so that means your practice needs a brand that's instantly recognizable for your patients, one that's nights a feeling of comfortability and trust when they see it. Through our team's hard and dedicated work alongside our services such as, logo design, media production, advertising design, and more your optometry clinic will be well on it's way to establishing itself as a brand that your patients and potential one's see and trust.
With our award-winning branding services for optometrist your practice will be seen, found, and recognized with ease, which will in turn increase your patient base and overall brand awareness. 
That means your optometry practice can continue providing & helping those in your community while we take care of the rest. Reach out today to start your optometry branding journey with us here at Aelieve, let us help you help others.
Optometry creative design pricing
Complete Brand Identity Package
Full brand guide, business card, letterhead, and envelope.
Completely custom logo design and creation.
Unique brand name discovery and domain research.
Get an on-demand graphic designer for all of your creative needs.
High-quality and professional explainer videos, advertisements, and more.
Show-stopping photos designed to capture your brand message and personality.
Start your marketing journey!
Start by seeing how you compare to other practices in your local area and specialty.
Get your FREE digital marketing plan customized for you