Nonprofit Reputation Management
A good reputation online is worth its weight in gold, or whatever crypto currency people will attempt to replace gold with in our coming dystopian, excuse me, near future.   
Think about it like this—if someone looks up your nonprofit online, and sees a whole host of positive, glowing reviews underneath the profile that comes up in search, they're much more likely to believe in your credibility, and the value of your services.  What's more, algorithms prioritize sites in search that not only have more reviews, but higher average ratings, too.   
Nonprofit reputation management isn't just about making sure your reviews stand out.  It can also include: 
Synchronizing your listings across 70+ search engine platforms.  This means you can be found by more people than ever before on the most-trafficked search engines throughout the Internet.  

Directory submission to the three major online directory networks.  Doing this is like submitting your official website paperwork the main online bureaucracy—it adds a layer of legitimacy, and allows your site to rank over others that may lack said legitimacy. 
These, plus a full suite of review management, generation, and monitoring services, comprise the world-class nonprofit reputation management services our firm is prepared to offer you.  Our team of digital marketers are on-demand experts in their field.  We're ready to help you whenever you need, with whatever you need, and we're powered by an unbeatable tech stack, and a dedication to you and your mission that is unmatched.  
If you're interested, reach out through our online portal and request a free digital analysis.  We'll show you where you're succeeding online, where your pain points are, where you can go, and how we can get you there. 
Contact us today! 
Our Nonprofit reputation technology stack
We pride ourselves on staying ahead of the curve when it comes to technology. When you work with Aelieve, know you are getting the latest and greatest.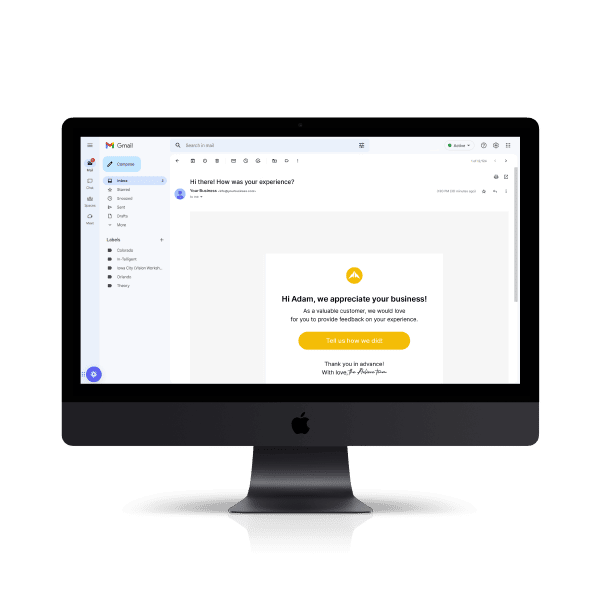 Generate Positive Reviews
It's not easy getting reviews—but we can help with that.  Our team has a proprietary review generation system where we can get in touch former clients and quickly compile concise and sterling reviews on your business.
Reputation management services for Nonprofits
Holistic reputation management services for nonprofits
A specialist is nice—there are plenty of those in the current nonprofit market.
Do you know what's nicer? An entire company of specialists.
When you need a nonprofit digital marketing agency, you need someone who can tackle every conceivable challenge you might encounter, no matter how big or small. You need an on-demand, results-driven team who delivers real results with intensive efforts that, even through rapid iteration and adaptation, always manage to keep your messaging and your mission on-brand.
You deserve a holistic nonprofit digital marketing company that can make your marketing simple. Everything else in the world is already complex enough—you deserve simple.
Our bread and butter is simple. We handle every aspect of your marketing that you can give us, with a heartland team of industry professionals who consistently rival the big guys in terms of scope, quality, and especially personal touch. Not only will you receive a world-class website—you'll receive one that still has that personal spark of you in it, too.
Don't wait to get the digital strategy you deserve from the nonprofit marketing agency who can make it happen. Call or message our experts today, and we'll start on the path to getting you where you've always been able to go but haven't known how, right now.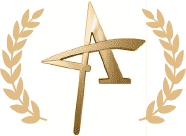 Gold Winner 2022
American Advertising Award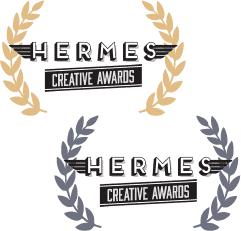 Gold & Platinum Winner 2022
Hermes Creative Awards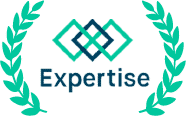 Best Digital Marketing Agency
Expertise.com 2022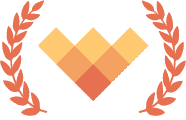 Top Rated Digital Agency
Digital Excellence Awards
An award-winning nonprofit marketing agency

Why we're the best for reputation management
Reach out to us today to start managing your online reputation.
We understand that reputation matters. That's why our team has spent countless hours crafting a reputation management process that is almost flawless. By taking into account factors such as the size of budget and the level of involvement for each nonprofit organization, we are able to tailor our services specifically to them. This custom-made approach results in much higher success rates than other methods.
As a nonprofit clinic, you understand how important it is to have a good reputation. But finding a reputable reputation management agency can be costly. You want an agency that will be able to create a positive image for your clinic through the voices of your patients, both past and present. At our agency, we pride ourselves on being able to deliver results quickly and efficiently.
We are a unique reputation management team with a wealth of experience and expertise. We have a deep understanding of a wide range of industries, and use the latest techniques to help nonprofits achieve their goals. When you work with us, you can be confident that you are getting the best possible service.
Reputation projects we've done
We're proud of the work we've done for our clients, partners, and friends. Use the links below to view some of our creative design projects and see how they've benefited our clients.
Start by seeing how you compare to other nonprofits in your local area and specialty.
Why is nonprofit reputation management important?
A good reputation management system can work wonders for your online presence. Learn some statistics below on the amount of people that recognize and leave reviews.
of patients trust online reviews as much as personal referrals.
What people write about your nonprofit online matters—it's almost as good as having someone close to them tell them they should really check out this place. By having reviews that reflect your credibility as well as services, your opportunity to grow your organization and its mission increase almost ten-fold.
of patients report that they only paty attention to reviews written in the last month.
Keeping your organization's reviews updated is of utmost importance. By having relevant and newer reviews you're showing to your audience that your reputation is rock solid and an authority within your niche.
of users reference Google reviews when they're choosing a brand to buy from.
Google reviews are your nonprofit's best friend when it comes to building your reputation.  Positive reviews are a huge incentive for algorithms and search engine users alike to favor your organization's site over all others, before they even know what you do or who you are.
Frequently asked questions.
We know the world of nonprofit reputation management can seem daunting or even confusing at times, which is why we've compiled a list of FAQ's.
Non-Profit reputation management services made for your organization
Your online reputation is a vital component of your nonprofit's online presence.  Not only do great reviews lend credibility to your site for potential visitors, but search engines prioritize sites with a marked record of positive reviews, reputation, and interaction.
Don't let this opportunity go to waste.  You deserve someone who can: 
Manage, generate, and monitor your reviews to make sure they present the most honest and appreciable perspective of your organization.

Synchronize your listings across the 70+ major search engines and online platforms, ensuring maximum visibility in the most frequented spots on the Internet.  

Submitting your site to the three primary online directories.  This promotes legitimacy and credibility through search algorithms that can put you out over the top of your competition.
Our nonprofit reputation management team can deliver all these services and more.  With results-driven marketing strategies, our on-demand team can deliver an unbelievable suite of services powered by an unmatched tech stack, and coupled with our unparalleled dedication to our clients and your mission.
Don't wait to get the reputation management for nonprofits you deserve.  Call or message our experts today, and we'll start on the path to getting you where you've always been able to go but haven't known how, right now.
Non-Profit reputation management pricing
Review monitoring and management, access to your review dashboard.
Generate positive reviews for your business.
Listings sync on 50+ directories, access to your listings dashboard.
Start your marketing journey.
Start by seeing how you compare to other practices in your local area and specialty.
Get your FREE digital marketing plan customized for you.