Nonprofit Digital Advertising Agency
Nonprofit PPC—pay-per-click—advertising can help you reach audiences quickly and efficiently, with just one click.
By buying digital ad space at the top of search results, across various websites, and in front of video and other web content, more people than ever before can discover your nonprofit and connect with your mission.
Our nonprofit PPC team is ready to offer a suite of results-driven services for your site, such as:
Social Media Advertising
Search Advertising
Retargeted Advertising
Programmatic Advertising
Video Advertising
Employment Recruitment
And more!
We're an on-demand team of digital marketing experts who can help you solve any PPC challenge that comes your way. What's more, we pride ourselves on a supreme level of dedication to not just our clients, but your mission as well. We're here to help you bring your web design and marketing to the next level.
If you're interested in our services, reach out through our online portal for a free digital analysis. We can show you your online successes, your pain points, where you can go, and how we can get you there.
Get in touch, and begin evolving your vision, today!
Our Nonprofit digital ads technology stack
We pride ourselves on staying ahead of the curve when it comes to technology. When you work with Aelieve, know you are getting the latest and greatest.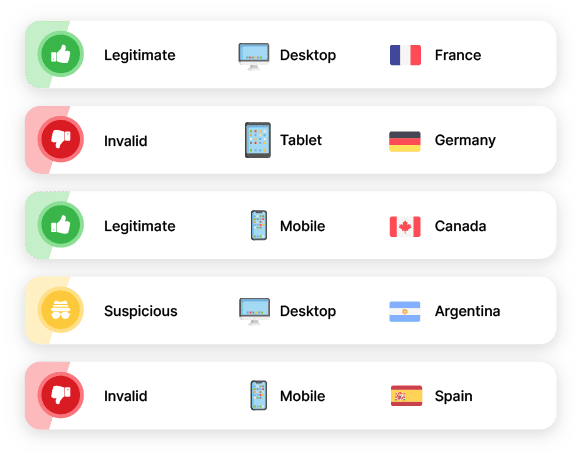 Fraud Click Detection Technology
Fraud clicks can be annoying, as well as detrimental to your PPC advertising campaign. That's why we offer top fraud click technology services. We ensure that fraud clicks aren't interfering with your PPC advertising strategies.
PPC advertising services for nonprofit organizations
Holistic Non-Profit advertising services
A specialist is nice—there are plenty of those in the current nonprofit market.
Do you know what's nicer? An entire company of specialists.
When you need a nonprofit digital marketing agency, you need someone who can tackle every conceivable challenge you might encounter, no matter how big or small. You need an on-demand, results-driven team who delivers real results with intensive efforts that, even through rapid iteration and adaptation, always manage to keep your messaging and your mission on-brand.
You deserve a holistic nonprofit digital marketing company that can make your marketing simple. Everything else in the world is already complex enough—you deserve simple.
Our bread and butter is simple. We handle every aspect of your marketing that you can give us, with a heartland team of industry professionals who consistently rival the big guys in terms of scope, quality, and especially personal touch. Not only will you receive a world-class website—you'll receive one that still has that personal spark of you in it, too.
Don't wait to get the digital strategy you deserve from the nonprofit marketing agency who can make it happen. Call or message our experts today, and we'll start on the path to getting you where you've always been able to go but haven't known how, right now.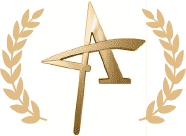 Gold Winner 2022
American Advertising Award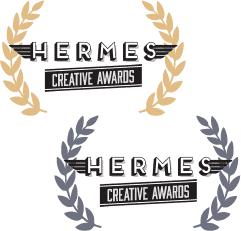 Gold & Platinum Winner 2022
Hermes Creative Awards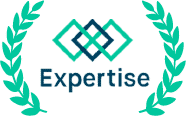 Best Digital Marketing Agency
Expertise.com 2022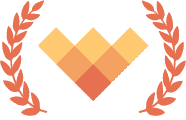 Top Rated Digital Agency
Digital Excellence Awards
An award-winning Non-profit marketing agency

Why we're the best for nonprofit advertising
Reach out to us today to start making the most out of your ad budget.
Top-notch digital ads specialists
There's no doubt that PPC advertising is a powerful marketing tool for nonprofits. But with so many different audiences out there, how do you know which one is right for your organization? Our team of digital advertising specialists has extensive experience running PPC campaigns across the country. We know what it takes to reach a variety of different audiences, and we're confident that we can develop an effective strategy tailored specifically for your organization. With our help, you'll see a significant return on investment and reach more people than ever before with your mission.
An unbeatable technology stack
As a digital marketing firm, we are always on top of new developments and innovations in the world of nonprofits. We work to implement new technologies into our marketing efforts, as well as streamline existing ones, both for our clients and for ourselves. This allows us to provide the best possible service and results for our clients.
We care about our community
Nonprofits play a vital role in the growth and development of communities. By providing support and resources, nonprofits help to create thriving communities. Every time a nonprofit helps an individual or organization grow, it is making a positive impact on the community as a whole. Bit by bit, nonprofits are helping to build up the places they call home. And this is something that everyone can get behind.
Digital ads projects we've done
We're proud of the work we've done for our clients, partners, and friends. Use the links below to view some of our creative design projects and see how they've benefited our clients.
Start by seeing how you compare to other nonprofits in your local area and specialty.
Why is Nonprofit PPC advertising important?
When it comes to pay-per-click marketing in nonprofit markets, the numbers don't lie:
Ads can increase brand awareness by 80%
Brand awareness is important if you want your nonprofit organization to be recognized by your members. By having your brand known it can help you increase your impact immensely, which can help the overall growth of your organization, which in turn can help you expand and continue helping your community to the best of your ability. By utilizing advertisements that can be seen by a wide variety of potential donors, members, and volunteers, you're giving your practice the chance to be really seen.
Example: Everyone knows brands from their logos, slogans, and their advertisements. They accomplish staying relevant by utilizing trendy advertisement tactics as well as engaging with their members. When your nonprofit utilizes our advertising services, you have the chance to become a household name.
PPC advertising converts 50% better than other avenues.
You want to grow your nonprofit organization and one of the best ways to do that is through our PPC advertising services for nonprofits. By utilizing PPC advertising tactics, you have the chance to achieve conversions that turn into potential leads and therefore potential donors, volunteers, and members  This means that your organization is growing, thriving, and helping more people.
Example: When you're looking at your marketing strategy you may run into a wall when it comes to converting potential leads into sales. You may be left wondering what else you can do to bring in new potential clients. Well, with a strong PPC advertising campaign and strategy you'll be able to see results almost immediately, by bringing in people into long-lasting relationships.
of people say they click on ads for further information.
With over half of the population utilizing advertisements to find more information about brands and practices, it's of utmost importance to have a strong advertisement campaign that reaches a wide variety of audiences—that way people who may need your services have access to your website and information, even if they weren't expecting it. 

Example: Imagine you're searching the web for one thing but see an ad on a website for something you've been looking for or need. You click on the ad, wondering if it will satisfy what you're looking for. Maybe it does or maybe it doesn't, regardless by selecting that advertisement you've learned more and have the information needed to make an informed choice. That's how your patients operate when it comes to clicking on your advertisements located on other pages. It's a gateway to your services.
Frequently asked questions
We know the world of nonprofit PPC advertising can be daunting and sometimes overwhelming. Which is why we've compiled a list of FAQ's.
How Nonprofit PPC services benefit your organization
Direct engagement with donors, volunteers, and members
Beat out organic search results
Cutting-edge PPC networks
On-demand digital ads experts
The digital advertising your nonprofit needs
Nonprofit PPC or pay-per-click advertising is a way to get your nonprofit's message to the top of search, or across sites, videos, and other web content almost instantly.  All it takes is a well-designed strategy, and some capital to invest.
Our on-demand, results-driven team of marketers can provide your nonprofit with world-class PPC services, such as Social Media Advertising, Search Advertising, Retargeted Advertising, Programmatic Advertising, Video Advertising, Employment Recruitment, and more! 
As a nonprofit, you may face many digital advertising challenges. But don't worry, we're here to help. We have a team of experts who can help you solve any PPC problem. Plus, we're dedicated to not just meeting your needs, but also your mission. We want to help you take your advertising and marketing to the next level.
If you're interested, reach out through our online portal and request a free digital analysis.  We'll show you where you're succeeding online, where your pain points are, where you can go, and how we can get you there. 
Contact us today! 
Nonprofit digital advertising pricing
Show up in Google before anyone else.
Get visibility and ad reach on the social media channels of your choice. 
Develop an automated ad strategy that is cost-effective and engaging. 
View all of your analytics from your website to your campaigns in one place.
Before they watch, they'll see you first.
Get visibility and ad reach on the social media channels of your choice. 
Develop an automated ad strategy that is cost-effective and engaging. 
Centralized Ads Analytics
View all of your analytics from your website to your campaigns in one place.
Start your marketing journey.
Start by seeing how you compare to other nonprofits in your local area and specialty.
Get your FREE digital marketing plan customized for you.