Lead nurturing for nonprofits is a critical part of cultivating donor and volunteer relationships, as well as creating the foundation for finding people who can benefit from the services you provide.  
From a good nonprofit digital marketing agency, lead nurturing services include: 
SMS Marketing 

Email Marketing 

Click Funnel Design 

CRM Retargeting

Push Notifications 

A/B Email Testing and Design 
With the right lead nurturing strategy for your nonprofit, these tools can lay the groundwork for channels that continually return positive engagement and interaction from those you reach out to.  They can help turn one-time interactions into fruitful, long-term relationships.  
At Aelieve Digital Marketing, we specialize in building out results-driven nonprofit marketing and lead nurturing strategies that make good on our client's investment.   Our team is full of industry experts, and work with on-demand dedication and commitment to the mission and vision of the organizations we serve.  
What's more, our strategies are grounded in an unbeatable and ever-evolving tech stack.  This means our team has both the raw experience AND the raw resources to back up every initiative they set out to accomplish.  
You deserve a nonprofit marketing agency that can build out successful lead nurturing strategies that cultivate real relationships and keep the future in mind.  With us, that's exactly what you get. 
If you're interested, reach out through our online portal and request a free digital analysis.  We'll show you where you're succeeding online, where your pain points are, where you can go, and how we can get you there. 
Contact us today! 
Our Nonprofit lead nurturing technology stack
We pride ourselves on staying ahead of the curve when it comes to technology. When you work with Aelieve, know you are getting the latest and greatest.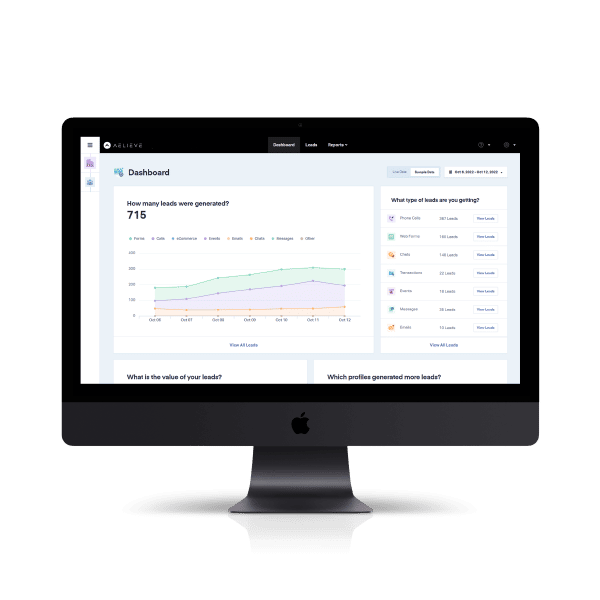 Leads Management Dashboard
A primary reasons for building a website is to generate leads – but how do you collect, track, and prospect them once you have them? Our technology is an all-in-one solution that performs all these functions seamlessly.
We do a lot when it comes to Nonprofit lead nurturing
Holistic Nonprofit lead nurturing services
A specialist is nice—there are plenty of those in the current nonprofit market.  
Do you know what's nicer?  An entire company of specialists.
When you need a nonprofit digital marketing agency, you need someone who can tackle every conceivable challenge you might encounter, no matter how big or small.  You need an on-demand, results-driven team who delivers real results with intensive efforts that, even through rapid iteration and adaptation, always manage to keep your messaging and your mission on-brand.  
You deserve a holistic nonprofit digital marketing company that can make your marketing simple.  Everything else in the world is already complex enough—you deserve simple. 
Our bread and butter is simple.  We handle every aspect of your marketing that you can give us, with a heartland team of industry professionals who consistently rival the big guys in terms of scope, quality, and especially personal touch.   Not only will you receive a world-class website—you'll receive one that still has that personal spark of you in it, too.  
Don't wait to get the digital strategy you deserve from the nonprofit marketing agency who can make it happen.  Call or message our experts today, and we'll start on the path to getting you where you've always been able to go but haven't known how, right now.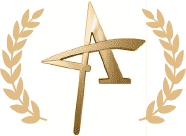 Gold Winner 2022
American Advertising Award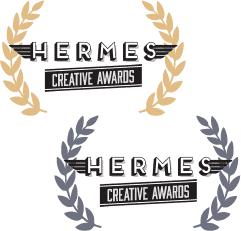 Gold & Platinum Winner 2022
Hermes Creative Awards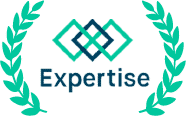 Best Digital Marketing Agency
Expertise.com 2022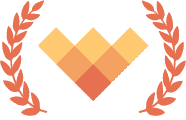 Top Rated Digital Agency
Digital Excellence Awards
An award-winning nonprofit marketing agency

Why we're the best for nonprofit lead nurturing
Reach out to us today to start making the most out of each and every lead.
Donors, volunteers, and members see you first
There is no one-size-fits-all answer when it comes to SEO. Every website is unique and requires a tailored approach. However, there are some general principles that we always adhere to in order to get the best results, and we follow these to make sure your website will join the ranks of other successful organizations we have helped get to that #1 spot.
No matter your niche, nonprofit, age, or brand theme, our team will deliver results that exceed your expectations. With our years of experience and expertise in the field, we're your one-stop shop for all of your marketing and advertising needs.
Different communities have different needs – that's why we tailor each of processes to fit the specific community we're working with. This flexibility, combined with years of experience, allows us to create amazing results that help communities thrive.
A few projects we've done
We're proud of the work we've done for our clients, partners, and friends. Use the links below to view some of our creative design projects and see how they've benefited our clients.
Start by seeing how you compare to other nonprofits in your local area and specialty.
Frequently asked questions
We know the world of nonprofit lead nurturing can seem daunting or even confusing at times. Which is why we've compiled a list of FAQ's.
How Non-Profit lead nurturing benefits your practice
Reaching new donors, volunteers, and members
Developing and improving P2P fundraising channels
Becoming an information leader
Organize volunteers quickly and easily
Improvement in visibility
Excellent nonprofit lead nurturing services
Building meaningful relationships can begin with something as simple as an email. 
With our nonprofit marketing agency lead nurturing strategies, your organization will have access to tools, personnel, and marketing resources that are unbeatable in the space.  You'll get a results-driven marketing team who is committed to bringing your mission to people in ways you never could have imagined.  
Through results-driven services such as SMS marketing, click funnels, email marketing, CRM retargeting, push notifications, and much more, your organization will be well on its way to expanding the reach and voice of your mission, so that you can keep growing and helping those who need you.
If you're interested, reach out through our online portal and request a free digital analysis.  We'll show you where you're succeeding online, where your painpoints are, where you can go, and how we can get you there. 
Contact us today!
Nonprofit lead nurturing pricing
Marketing Automation On-Demand
Utilize our Business Development Specialist for all of your automation needs.
One of the most cost-efficient strategies for generating and nurturing leads.
Start your marketing journey!
Start by seeing how you compare to other practices in your local area and specialty.
Get your FREE digital marketing plan customized for you