Nonprofit Branding & Design Agency
Branding—it's more than just having a nice-looking logo, or a color scheme that's inviting.  
Branding encompasses every element of your nonprofit marketing strategy, from:
How your website feels and functions. 

The language used on your event flyers that volunteers might find, or pass out

The content of the emails you send to your donors to help cultivate relationships with them. 

Even the design of any apparel or merchandise you might offer.  
More than anything, "branding" is how your organization feels, end-to-end, to anyone who comes across it.  It's an incredibly vital part of who you are, and a successful presentation is key, as incoherent branding can generate distrust and a feeling of non-credibility.   
That means you need a company who can help you breathe a new life into your brand, while still keeping the core essence of your mission and vision present in every aspect.  Not an easy feat. 
For Aelieve Digital Marketing, it's not easy, but it's what we do, and we do it well.  Our team is made up industry professionals who know what it takes to create a cohesive and vibrant brand, either from scratch, or from a base starting point.  We're on-demand, meaning we're always there for you when you need us, and both our tech stack and our commitment to our clients and their mission are unmatched.  
When you work with us, you're getting a nonprofit marketing agency whose sole mission is to make your marketing simple, and bring your brand to life.  Simple as that.  
If you're interested in our services, reach out through our online portal for a free digital analysis.  We can show you your online successes, your painpoints, where you can go, and how we can get you there.  Get in touch, and begin evolving your vision, today!
Our Nonpofit creative design technology stack
We pride ourselves on staying ahead of the curve when it comes to technology. When you work with Aelieve, know you are getting the latest and greatest.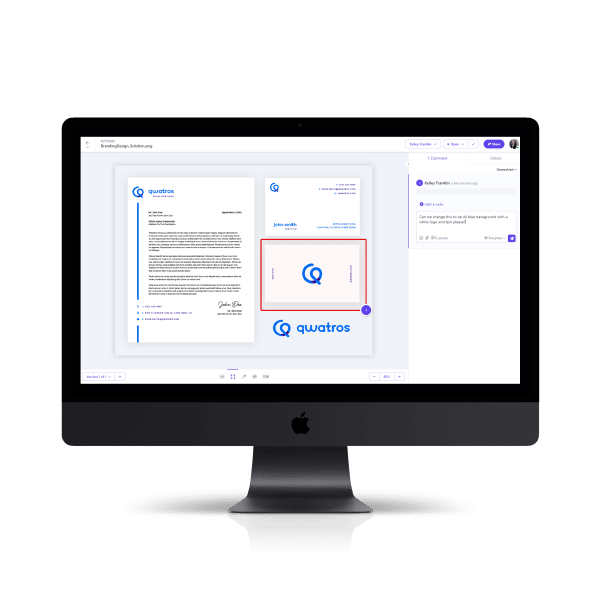 Creative Review Dashboard
Giving feedback to graphic designers has never been easier with our creative review dashboard. Send us thoughtful and precise feedback in a matter of seconds.
Nonprofit branding & design services
A great logo is one of the most important ways to build trust and comfort with donors, volunteers, and members. Our award-winning logo design experts can create a custom logo that perfectly represents organization's values and services while engaging the audience in a meaningful way.
Are you searching for a nonprofit media production agency? With our top-notch media production services, we can take your information and craft it into video or media production that is easy to understand and engaging. Our team of experts knows how to create content that showcases your brand in a way that is understandable and enjoyable for the people you serve. So let us help you take your brand to the next level!
Our team prides itself on being able to take your brand and make it something your donors, volunteers, and members can understand and enjoy!
Are you ready to take your nonprofit to the next level? With our experienced and design-savvy advertising team on your side, we'll make sure your organization stands out from the competition. From crafting impactful ad campaigns to providing holistic design services, we'll help you get the word out about the great work you're doing. So why wait? Contact us today and see what we can do for you!
Mission-focused branding for Nonprofits
A specialist is nice—there are plenty of those in the current nonprofit market.  
Do you know what's nicer?  An entire company of specialists.
When you need a nonprofit digital marketing agency, you need someone who can tackle every conceivable challenge you might encounter, no matter how big or small.  You need an on-demand, results-driven team who delivers real results with intensive efforts that, even through rapid iteration and adaptation, always manage to keep your messaging and your mission on-brand.  
You deserve a holistic nonprofit digital marketing company that can make your marketing simple.  Everything else in the world is already complex enough—you deserve simple. 
Our bread and butter is simple.  We handle every aspect of your marketing that you can give us, with a heartland team of industry professionals who consistently rival the big guys in terms of scope, quality, and especially personal touch.   Not only will you receive a world-class website—you'll receive one that still has that personal spark of you in it, too.  
Don't wait to get the digital strategy you deserve from the nonprofit marketing agency who can make it happen.  Call or message our experts today, and we'll start on the path to getting you where you've always been able to go but haven't known how, right now.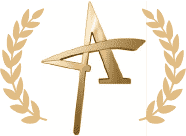 Gold Winner 2022
American Advertising Award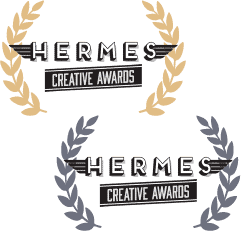 Gold & Platinum Winner 2022
Hermes Creative Awards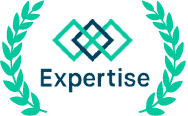 Best Digital Marketing Agency
Expertise.com 2022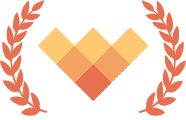 Top Rated Digital Agency
Digital Excellence Awards
An award-winning Non-Profit marketing agency

Here's why we're the best at what we do
Reach out to us today to start working on your one-of-a-kind nonprofit website.
Are you a nonprofit organization in need of branding services? Look no further than us! Our goal is to always showcase your values to your audience in the most accurate way possible, while also making them feel comfortable and at home. With our wide variety of branding services, you're sure to find what you're needing.
Are you a nonprofit organization in need of a brand makeover? Aelieve Digital Marketing specializes in creating powerful branding for nonprofits. We'll help you develop a brand that resonates with your donors, volunteers, and members, and conveys your organization's core values and mission. With our help, your nonprofit will be able to reach new heights and make a lasting impact.
As a top nonprofit organization, you need a brand that truly encapsulates who you are and sets you apart from the competition. Our expert creatives can help you develop a brand that reflects what makes you unique and will capture the attention of your target audience. With a strong branding strategy in place, you'll be able to effectively communicate what sets you apart and why people should support you.
A few projects we've done
We're proud of the work we've done for our clients, partners, and friends. Use the links below to view some of our creative design projects and see how they've benefited our clients.
Start by seeing how you compare to other practices in your local area and specialty.
Why is Non-Profit creative design important?
The way your website looks, to the things you post on social media platforms, to even the logo that you choose to represent your nonprofit all have a part to play in how you want your patients to feel about your mission & services. That's why top-tier branding services are of utmost importance.
of people say authenticity is important.
By showcasing to people the authentic & genuine care you have for their needs through your branding, you will be able to connect and increase the reach of your mission–easily.
Example: Having a logo that is easily identifiable can build trust with your donors, volunteers, and members—such as the red cross for the American Red Cross. Easily noticed and insights a feeling of trust within people.
It takes 0.05 seconds to form an opinion on your brand.
That isn't a lot of time….at all, which means that your website has to be cohesive and engaging with your branding to really sell patients on your legitimacy and authority within the world of nonprofits. That means you need to have branding that reflects exactly who you are and what you do, in a way that is visually appealing.
Example: A website that looks messy with clashing colors and jarring images is likely to chase away potential patients. At our firm, we understand the importance of having a website that reflects your brand in a professional, top-notch manner. We'll work with you to create a website that is true-to-you and that people will want to use.
of surveyed people say they engage more with brands they trust.
Being a brand and nonprofits that your audience can trust is a big deal—it means that you're doing something right. We know that monetary value isn't the only reason you're doing what you're doing, but we do know that an increase in revenue means that you can continue to help your community to the best of your ability. By becoming a brand that donors, volunteers, and members trust, they'll want to invest more into you, just as you invest into them.
Example: If your nonprofit has a brand that is cohesive and consistent while also showcasing that you're a legitimate practice, the people you serve will feel better about investing their money and time into your mission.
Frequently asked questions
We know the world of non-profit branding and design can seem daunting or even confusing at times. Which is why we've compiled a list of FAQ's.
The branding & design services your nonprofit needs
Don't settle for a nonprofit branding agency that won't deliver.  Your organization deserves a branding initiative that will make your brand stand out, while still holding onto its core values and mission throughout every element.  
Our team of nonprofit digital marketing professionals has done just that for nonprofits across the country.  Our graphic designers, web developers, and copywriters all work in tandem to create a branding strategy that works on digital and real life platforms.  These strategies can include Logo/Apparel Design, Web content, Images/Infographics, Blog writing, Video content, Color palettes, Discovery of brand themes and values, and more! 
Our team can help take your brand from something that's secondary, to something that permeates every facet of your nonprofit.  This will provide a unique and holistic experience for everyone who interacts with your nonprofit, every time they do. 
If you're interested, reach out through our online portal and request a free digital analysis.  We'll show you where you're succeeding online, where your pain points are, where you can go, and how we can get you there. 
Reach out today! 
Nonprofit creative design pricing
Complete Brand Identity Package
Full brand guide, business card, letterhead, and envelope.
Completely custom logo design and creation.
Unique brand name discovery and domain research.
Get an on-demand graphic designer for all of your creative needs.
High-quality and professional explainer videos, advertisements, and more.
Show-stopping photos designed to capture your brand message and personality.
Start your marketing journey!
Start by seeing how you compare to other practices in your local area and specialty.
Get your FREE digital marketing plan customized for you