Optometry Reputation Management
Reviews can either or break your reputation as a great and functional optometry clinic, which is why it's important to have past patients leave reviews showcasing the values you operate by as well as the quality of the services that your practice provides.
You might be wondering where to even start with building up your reputation? Lucky for you, we here at Aelieve are experts when it comes to reputation management services for optometrists. Through reputation management services such as:
Review Generation & Monitoring

Directory Submission

Listing Management
And more, your optometry practice will be well on its way to being a trust information leader and optometry service provider.
Reputation management is an integral part of any successful digital marketing and business strategy. What people think and say about you can determine if your practice grows or if people want to use your services for their optometry needs. With our team working behind you to create & generate reviews, your patients will be at ease knowing that they are being serviced by a clinic that is overall trusted within their community.
If you're interested in optometry reputation management services, reach out to our marketers today at Aelieve Digital Marketing, so that we can start building your rep and relationship with your patients.
Our Optometry reputation technology stack
We pride ourselves on staying ahead of the curve when it comes to technology. When you work with Aelieve, know you are getting the latest and greatest.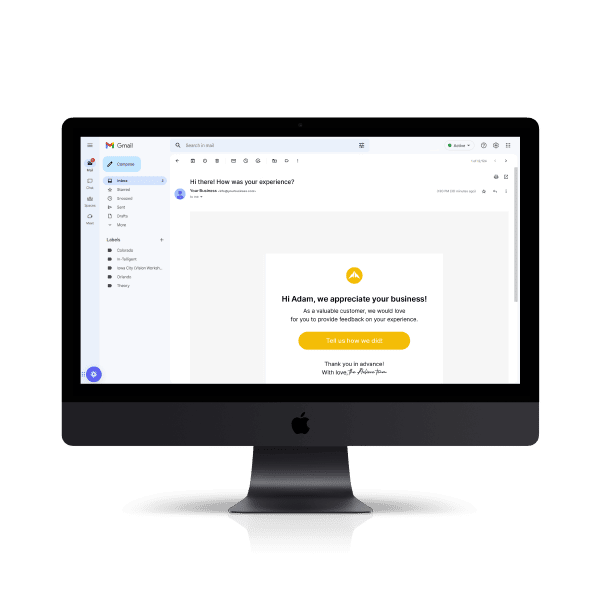 Generate Positive Reviews
It's not easy getting reviews—but we can help with that.  Our team has a proprietary review generation system where we can get in touch former clients and quickly compile concise and sterling reviews on your business.
Reputation management services for Optometrists
Holistic reputation management services for Optometrists
Our team here at Aelieve is one that's dedicated to providing the best reputation management services for your optometry clinic. That means we engage with past and current patients to build up a reservoir of reviews that we can use on your website, Google My Business, or any advertising campaigns we use.
Reputation is a big part of creating trust and long lasting relationships between your patients and your clinic, which is why we offer an easy-to-use and inclusive reputation management dashboard. A place where you can monitor reviews about your clinic in real time and respond to those as well. Giving your optometry practice every opportunity to connect with its patients.
Reputation management services are also an effective way to humanize your brand beyond just being a local optometry clinic within your community. It gives patients a feeling of comfort when they see you responding and taking time to acknowledge their reviews of your services, staff, or their overall experience.
All of these things combined, give your optometry clinic authority and the chance to be an information leader and a top competitor in the world of optometrists. If you're looking for a way to really connect with your patients, reach out to us here at Aelieve today, to start your reputation management journey.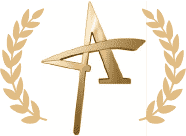 Gold Winner 2022
American Advertising Award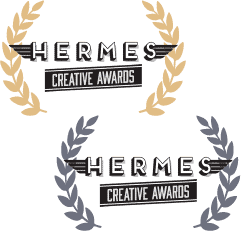 Gold & Platinum Winner 2022
Hermes Creative Awards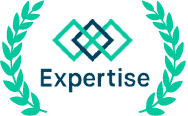 Best Digital Marketing Agency
Expertise.com 2022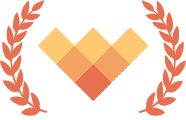 Top Rated Digital Agency
Digital Excellence Awards
An award-winning Optometry marketing agency

Why we're the best for reputation management
Reach out to us today to start managing your online reputation.
Your reputation matters, which is exactly why our team here at Aelieve has spent countless hours and days crafting a reputation management process that is almost flawless. By taking your optometry clinic and analyzing what is working and what isn't, along with the size of your budget and how involved you want to be, our reputation management services for optometrist are built custom, just for you—and our process churns out results like no other.
Optometry reputation management services aren't cheap, so it's understandable for optometry clinics to be wary or selective when it comes to picking a reputation management agency. You need an agency that curates results and crafts a reputation that reflects exactly who you are and what you do, all through the voices of your past and present patients. We know the importance of results, which is why we do our best to create the best results possible almost immediately.
Our reputation management team is one of a kind. We come from a wide variety of backgrounds and experiences that gives us unique insight into a large range of niches, understandings, techniques, and ways of doing things. That means when you sign on with Aelieve, you're signing on with a team that is one-of-a-kind and one that truly cares about your opteometery clinic.
Reputation projects we've done
We're proud of the work we've done for our clients, partners, and friends. Use the links below to view some of our creative design projects and see how they've benefited our clients.
Start by seeing how you compare to other practices in your local area and specialty.
Why is Optometry reputation management important?
A good reputation management system can work wonders for your online presence. Learn some statistics below on the amount of people that recognize and leave reviews.
of patients trust online reviews as much as personal referrals.
What people write about your optometry practice online matters—it's almost as good as having someone close to them tell them they should really check out this place. By having reviews that reflect your practice's credibility as well as services, your opportunity to grow your practice increased almost ten-fold.
of patients report that they only paty attention to reviews written in the last month.
Keeping your clinic's reviews updated is of utmost importance. By having relevant and newer reviews you're showing to your patients that your reputation is rock solid and is an authority within your niche.
of users reference Google reviews when they're choosing a brand to buy from.
Google reviews is your clinic's best friend when it comes to building your practice's reputation.
Frequently asked questions
We know the world of optometry reputation management can seem daunting or even confusing at times. Which is why we've compiled a list of FAQ's.
Optometry reputation management services made for your clinic
Your reputation matters and we know that you're one of the best optometry clinics out there, but we also know the importance of letting everyone else know that fact as well. With reputation management services for optometrists provided by our expert team here at Aelieve, you'll be able to showcase your quality services & clinic in ways that build trust and authority with your patients.
By utilizing review monitoring, generation, listings management, directory submission, and more, your optometry clinic is well on its way to establishing a great reputation that everyone, past, present, and future patients will see.
With our help here at Aelieve Digital Marketing, we'll put your clinic on the map, with a slew of 5-star reviews and patient testimonials that will showcase just how great of a clinic you really are. Your optometry clinic deserves to be seen and utilized, let us help you help others through our results-driven reputation management services for optometrists. Reach out today to connect with our expert marketing team!
Optometry reputation management pricing
Review monitoring and management, access to your review dashboard.
Generate positive reviews for your business.
Listings sync on 50+ directories, access to your listings dashboard.
Start your marketing journey!
Start by seeing how you compare to other clinics in your local area and specialty.
Get your FREE digital marketing plan customized for you