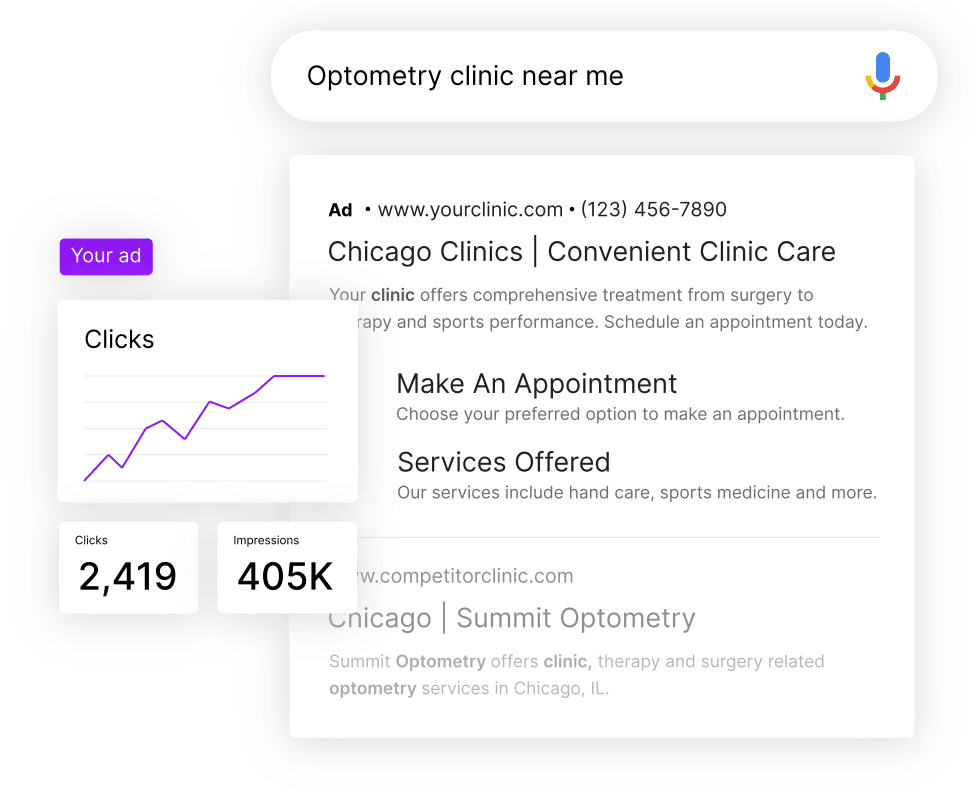 Top Optometry Ad Agency For Your Clinic
You may be wondering what the best way to market your optometry clinic may be.
Well, with the power of pay-per-click or PPC advertising, you can easily keep focusing on running your clinic while we create and output advertisements that will have your patient base increasing in no time. PPC advertising campaigns for optometry clinics is an easy yet effective way to showcase your practice to a wider audience than your direct local—though it can help those in your community find you more easily.
Through letting your ads take up space on search engine results, social media channels, video and web content platforms, as well as other avenues, your optometry practice will be at the forefront of potential patients' minds, and lead to an increase in your traffic, in-store and online.
But how do you even get started with a PPC advertising campaign? Well, look no further—you've found us.
We here at Aelieve Digital Marketing offer quality and results-driven advertising services for optometry practices nationwide. We know exactly how to craft an advertising campaign that will excite and engage with your target audience in a way that feels natural and organic. Our digital ad experts are top of their industry, which means they know how to get your optometry clinic out into the world of advertising almost immediately.
By utilizing cutting-edge digital marketing technology alongside our great team of marketing experts, your practice has a chance to not only grow, but to become an authority within your niche. All the while still being able to focus on helping those around you.
Sounds great doesn't it?
If you think so, reach out to us here at Aelieve Digital Marketing today to start evolving and planning your PPC advertising campaign in a way that will help you grow and continue to help those within your community.
Our Orthopedic digital ads technology stack
We pride ourselves on staying ahead of the curve when it comes to technology. When you work with Aelieve, know you are getting the latest and greatest.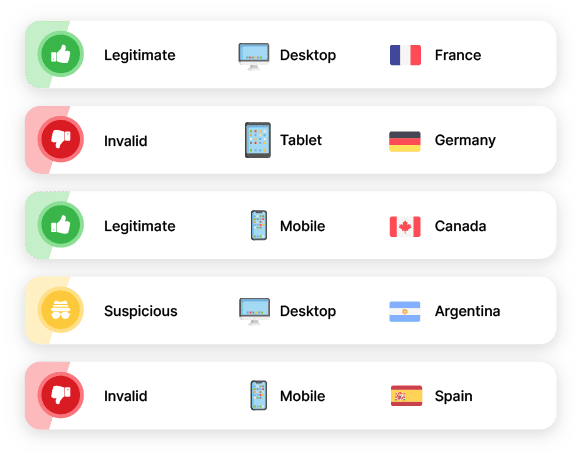 Fraud Click Detection Technology
Fraud clicks can be annoying, as well as detrimental to your PPC advertising campaign. That's why we offer top fraud click technology services. We ensure that fraud clicks aren't interfering with your PPC advertising strategies.
PPC advertising services for Optometry clinics
Holistic Optometry advertising services
PPC advertising is a key part to having a successful marketing strategy. It's an effective way to grow your optometry clinic in a way that can reach more people than organic marketing. With the power of a successful PPC advertising campaign behind you, your clinic will see a steady increase in awareness—which will not only lead to more sales and revenue, but also an increase in the number of people you're able to help.
We know that sounds great, almost like a dream come true, but it can seem overwhelming—-especially if you're busy running your optometry clinic, as well as trying to manage everything that comes with running and operating a business as important as yours.
That's where we come in.
We here at Aelieve Digital Marketing have an experienced team of digital ad specialists that are more than ready to help and handle any PPC advertising needs you may have, and accomplish your goals with ease. Our advertising agency services for optometry clinics are holistic as well as results-driven, which means you can focus on doing what you do best: running your clinic and helping your patients, while we take care of everything else.
If you'd like to reach out and learn more about our top digital advertising services, please reach out and connect with our digital ads specialists today—we can't wait to hear from you.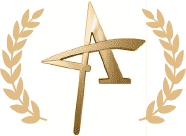 Gold Winner 2022
American Advertising Award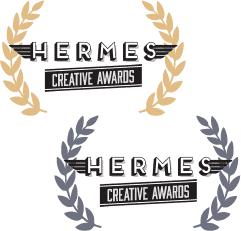 Gold & Platinum Winner 2022
Hermes Creative Awards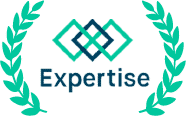 Best Digital Marketing Agency
Expertise.com 2022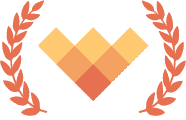 Top Rated Digital Agency
Digital Excellence Awards
An award-winning Optometry marketing agency

Why we're the best for Optometry advertising
Reach out to us today to start making the most out of your ad budget.
Our team is one-of-a-kind. Our digital advertising experts come from a wide variety of backgrounds which means that they have crafted PPC advertising campaigns for almost every industry out there—especially optometry clinics. Aelieve chooses our team carefully, ensuring that they uphold our values when it comes to being results-driven and hardworking, that way we can provide the best PPC advertising campaigns for your optometry clinic.
We care about your vision
Your job as an optometry clinic is important. Your presence within your community is something that is needed and important. We here at Aelieve know that the best way to help a community is to build up the important relationships that are there, that's why we care and want to help your optometry clinic get the exposure it deserves—so that you can keep helping those within in your community and even those outside of it. Marketing is more than just dollar signs for us, it's a way to help those who need it.
In our current state of digital utopia, it's important to have the best and brightest technology when it comes to crafting a PPC advertising or marketing campaign. Great technology fueled and used by the right people can make a world of difference when it comes to growing and expanding your optometry clinic. We invest in the top technology to continue our promise of providing the best results possible which means you'll have access to state-of-the-art technology and software.
Digital ads projects we've done
We're proud of the work we've done for our clients, partners, and friends. Use the links below to view some of our creative design projects and see how they've benefited our clients.
Start by seeing how you compare to other clinics in your local area and specialty.
Why is Orthopedic PPC advertising important?
When it comes to pay-per-click marketing in orthopedic markets, the numbers don't lie:
Ads can increase brand awareness by 80%
Brand awareness is important if you want your optometry clinic to be recognized by your patients. By having your brand known it can help you increase your patient base immensely, which can help the overall growth of your practice, which in turn can help you expand and continue helping your community to the best of your ability. By utilizing advertisements that can be seen by a wide variety of potential patients, you're giving your practice the chance to be really seen.
Example: Everyone knows brands from their logos, slogans, and their advertisements. They accomplish staying relevant by utilizing trendy advertisement tactics as well as engaging with their patients. When your optometry practice utilizes our advertising services, your clinic has the chance to become a household name.
PPC advertising converts 50% better than other avenues.
You want to grow your optometry clinic and one of the best ways to do that is through our PPC advertising services for optometrists. By utilizing PPC advertising tactics your practice has the chance to achieve conversions that turn into potential leads and therefore potential patients. This means that your clinic is growing, thriving, and helping more people.
Example: When you're looking at your marketing strategy you may run into a wall when it comes to converting potential leads into sales. You may be left wondering what else you can do to bring in new potential clients. Well, with a strong PPC advertising campaign and strategy you'll be able to see results almost immediately, by bringing in potential patients into long lasting relationships.
of people say they click on ads for further information.
With over half of the population utilizing advertisements to find more information about brands and practices, it's of utmost importance to have a strong advertisement campaign that reaches a wide variety of audiences—that way people who may need your services have access to your website and information, even if they weren't expecting it. 

Example: Imagine you're searching the web for one thing but see an ad on a website for something you've been looking for or need. You click on the ad, wondering if it will satisfy what you're looking for. Maybe it does or maybe it doesn't, regardless by selecting that advertisement you've learned more and have the information needed to make an informed choice. That's how your patients operate when it comes to clicking on your advertisements located on other pages. It's a gateway to your services.
Frequently asked questions
We know the world of optometry PPC advertising can be daunting and sometimes overwhelming. Which is why we've compiled a list of FAQ's.
How Optometry PPC services benefit your clinic
Direct engagement with your patients
Beat out organic search results
Cutting-edge PPC networks
On-demand digital ads experts
The digital advertising your Optometry clinic needs
The world deserves to be helped and know your optometry clinic, which is why we here at Aelieve fully believe that we can help you achieve your goals with our results-driven ppc advertising campaigns for optometrists.
We know it's not easy and that's why we want to help you, help others. With our digital ads specialist working hard on your specifically curtailed campaign, your patients will be able to see and interact with your clinic through a variety of different avenues–whether it's through social, search, video, or remarketing ads, your clinic will be at the forefront of their minds. 
PPC advertising for optometry clinics doesn't have to be complicated or overwhelming, especially when you sign on with our dedicated and expert team here at Aelieve Digital Marketing. Let us help you achieve your goals by implementing a digital advertising campaign that will increase your patient base, revenue, and your overall helpful reach to your community. 
Reach out and connect with us today!
Optometry digital advertising pricing
Show up in Google before anyone else.
Get visibility and ad reach on the social media channels of your choice. 
Develop an automated ad strategy that is cost-effective and engaging. 
View all of your analytics from your website to your campaigns in one place.
Show up in Google before anyone else.
Get visibility and ad reach on the social media channels of your choice. 
Develop an automated ad strategy that is cost-effective and engaging. 
Centralized Ads Analytics
View all of your analytics from your website to your campaigns in one place.
Start your marketing journey!
Start by seeing how you compare to other practices in your local area and specialty.
Get your FREE digital marketing plan customized for you