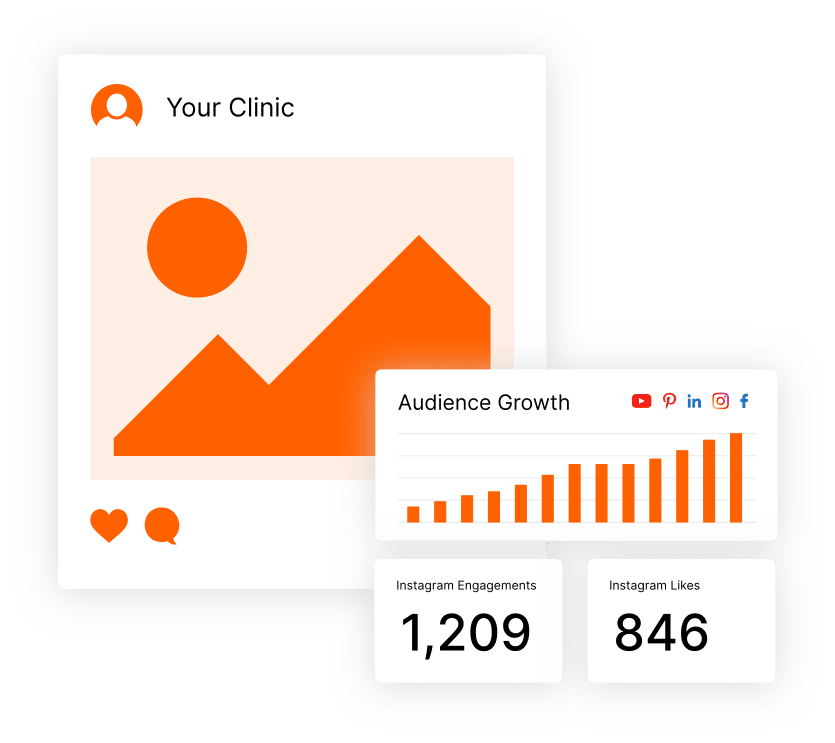 Nonprofit social media marketing
Nonprofit social media marketing might seem a little superfluous, even silly.  Sure, those platforms are massive, but do they really represent the image your organization wants to promote?  
Well, that's the beauty of it—with the right nonprofit marketing agency, that image can be whatever you want.  Social media isn't all about posting selfies, or fun videos, or catching up on the latest online trends.  It can be an incredibly effective way to connect with donors, volunteers, and those who might need your services the most.  Chances are, most of the people you'd like to showcase your nonprofit to are on social media, and well-run social accounts can lend, not just credibility to your organization, but a little warmth and humanity, too. 
The thing is, you really need to nail social media if you want it done right—and that can be incredibly difficult.  You'll need a top-notch nonprofit social media marketing agency to make sure your mission and your organization are cast in a natural light, and more importantly, a light that aligns with who you are. 
This can include, but not limited to: 
Online written, image, and video content 

Specialized social media advertising strategies 

Up-to-date and by-the-minute metrics

Graphic and web design solutions 

Audience segmentation and tracking 

And more!  
At Aelieve Digital Marketing, effective social media marketing is one of the services we do best.  We can help you increase engagement, get on trends appropriate to your organization, and cultivate an online following that will make waves in your local market.  
Our team of industry professionals is on-demand, meaning you have a marketing expert ready to help you at a moment's notice during your day.  What's more, they're supported by an unbelievable tech stack and code of ethics.  That doesn't just mean our digital infrastructure in some of the best in the business—it also means our passion for your nonprofit, and dedication to help you be heard and understood, while still remaining true to your values, is unmatched too.  
So, if you've been in the market for a nonprofit social media marketing agency, consider us.  We're your boutique neighborhood outlet who is ready to get you seen and heard on some of the largest social networks on the planet.  
Reach out to our professionals for a free digital analysis, and start evolving your vision, today!
Our Nonprofit social media technology stack
We pride ourselves on staying ahead of the curve when it comes to technology. When you work with us, know you are getting the latest and greatest.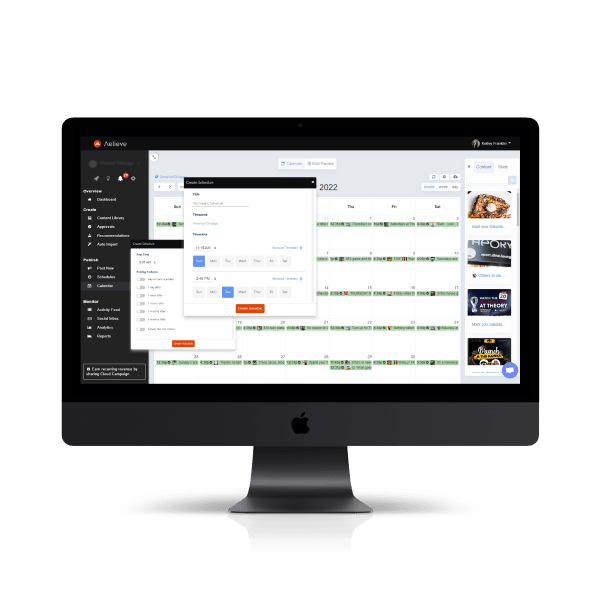 Social Scheduling Technology
Our top-of-the-line social scheduling technology posts natively to an unlimited amount of social media accounts with a seamless click. Creating on-going schedules and recycling content takes social posting to a new level.
Nonprofit social media marketing, customized for your
Holistic Non-Profit social media marketing services
A specialist is nice—there are plenty of those in the current nonprofit market.  
Do you know what's nicer?  An entire company of specialists.
When you need a nonprofit digital marketing agency, you need someone who can tackle every conceivable challenge you might encounter, no matter how big or small.  You need an on-demand, results-driven team who delivers real results with intensive efforts that, even through rapid iteration and adaptation, always manage to keep your messaging and your mission on-brand.  
You deserve a holistic nonprofit digital marketing company that can make your marketing simple.  Everything else in the world is already complex enough—you deserve simple. 
Our bread and butter is simple.  We handle every aspect of your marketing that you can give us, with a heartland team of industry professionals who consistently rival the big guys in terms of scope, quality, and especially personal touch.   Not only will you receive a world-class website—you'll receive one that still has that personal spark of you in it, too.  
Don't wait to get the digital strategy you deserve from the nonprofit marketing agency who can make it happen.  Call or message our experts today, and we'll start on the path to getting you where you've always been able to go but haven't known how, right now.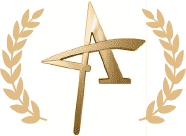 Gold Winner 2022
American Advertising Award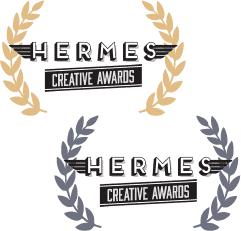 Gold & Platinum Winner 2022
Hermes Creative Awards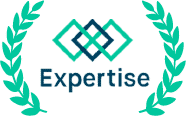 Best Digital Marketing Agency
Expertise.com 2022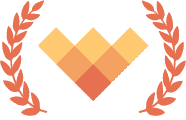 Top Rated Digital Agency
Digital Excellence Awards
An award-winning Nonprofit marketing agency

Why we're the best for Non-Profit social
Reach out to us today to start increasing your reach through social media.
Social media marketing is an extremely visual market. If you want your nonprofit's social media presence to stand out, you're going to need stunning visuals—whether that's photos of your staff or offices, infographics detailing out your mission, or videos teaching about giving levels—we've got you covered. Our creative team is experts within their field and have produced award-winning projects again and again. Stand out with our stunning visuals, and be seen, be found, be remembered.
As a business owner, you know that ranking high in search engine results is important to draw attention to your website. However, did you know that utilizing keywords and phrases on your social media captions can be just as beneficial? By using relevant hashtags, your posts have a greater chance of being seen by those who matter most – your target audience.
At our company, we believe in the power of teamwork. That's why our copywriters and social media team work closely together to ensure that your brand's message is being communicated effectively across all channels.
We pride ourselves on having a tried and tested process that consistently produces great results. By investing in the best technology and software, and using proven methods, we are confident that your nonprofit social media marketing strategy will be in good hands with us.
A few projects we've done
We're proud of the work we've done for our clients, partners, and friends. Use the links below to view some of our creative design projects and see how they've benefited our clients.
Start by seeing how you compare to other nonprofits in your local area and specialty.
Frequently asked questions
We know the world of non-profit social media marketing can seem daunting or even confusing at times. Which is why we've compiled a list of FAQ's.
How Nonprofit social media benefits your practice
Increase in mission awareness
Develop P2P fundraising channels
Top spot in Google search results
Become a "household" name
Social media marketing for Nonprofits that puts your mission first
Social Media is a critical tool that shouldn't be ignored when it comes to your nonprofit organization, and you deserve a nonprofit social media marketing agency who can help you use that tool to its full potential. 
Nonprofit social media marketing can provide: 
Posts across a wide variety of channels that will cultivate relationships with donors, volunteers, and those your nonprofit helps, new and returning alike. 

Graphic and web design solutions that make your social channels pop and create a unique look that is you. 

Targeted social media advertising towards specific groups and audience segments. 

By-the-minute accurate metrics that show who you're reaching, by what means, how engaged they are, and how to increase that engagement.  
You deserve a nonprofit marketing agency with on-demand professionals, a killer tech stack, and a dedication to seeing your mission through, no matter the campaign. 
That's our specialty, and our nonprofit marketing experts will work with you to make sure your organization is presented the way you want to be seen across the various social media platforms you'd like to engage with.  
We can't wait to help you on this journey.  If you'd, get in touch with us for a free digital analysis.  We can show you how you're succeeding online, what your pain points are, where you can go, and how we can help get you there.  
Call today!  
Non-Profit social media marketing pricing
Utilize our Social Media Marketing experts to create a campaign that's sure to grab your audience's attention.
One of the most cost-efficient strategies is creating high quality and engaging content.
Our SEO copywriter will work hard to ensure that your content is seen throughout the digital space.
Start your marketing journey.
Start by seeing how you compare to other practices in your local area and specialty.
Get your FREE digital marketing plan customized for you.