Social media marketing for your Optometry clinic
The world of social media is ever-growing and is a gold mine for optometry clinics to connect and engage with customers in a way that humanizes their brand while also still showcasing your services and what you do.
Though, social media can fall onto the back burner when it comes to adding another box to check when you're running a fully operational and needed optometry clinic. That's where our expert team of social media marketers comes in.
With social media marketing services such as:
Scheduling & creating social media posts

Content marketing

Social strategy

Social design

Copywriting
And more. Our optometry social media marketing services are holistic and results-driven, so your social media presence will have the potential to increase your patient base, and showcase your values & services, all the while engaging with your patients in a unique way.
If you're in need of an optometry social media marketing agency that will have your patients liking, loving, and sharing your content, look no further than our award-winning team here at Aelieve Digital Marketing.
Our Optometry social media technology stack
We pride ourselves on staying ahead of the curve when it comes to technology. When you work with Aelieve, know you are getting the latest and greatest.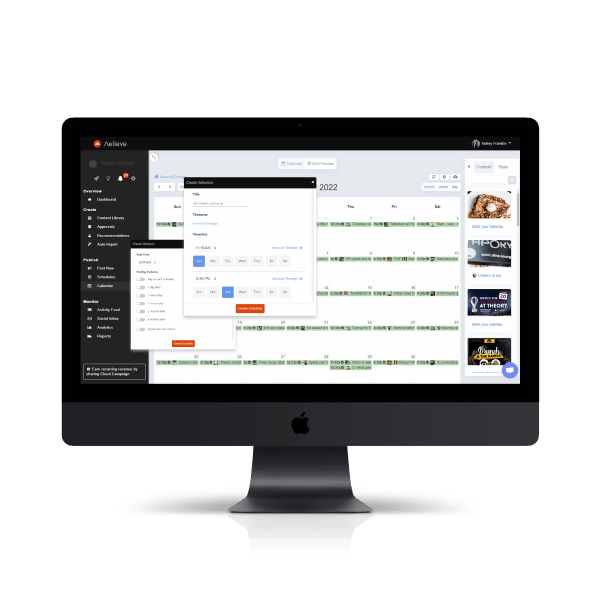 Social Scheduling Technology
Our top-of-the-line social scheduling technology posts natively to an unlimited amount of social media accounts with a seamless click. Creating on-going schedules and recycling content takes social posting to a new level.
Social media services for your Optometry clinic
Holistic Optometry social media marketing services
Social media marketing for optometrists is an integral part of a digital marketing strategy that will help your clinic really connect and engage with your patients. By showcasing your clinic on a wide variety of social media platforms, alongside providing content that is reflective of your services, your clinic has the opportunity to reach and interact with a wide variety of potential patients.
More than half of the population utilizes and interacts with businesses on social media. Through tools such as great photography, graphics that are informative, and catchy captions that help your social posts rank within your patient's feeds, your optometry clinic has the chance to really engage with your patients, while still building authority.
Our optometry social media marketing experts know how to build a social media profile that reflects your clinic with style, ease, and professionalism. That is why you can keep doing what you do best—helping those in your community, while we handle the rest.
For more information, schedule a free digital analysis with our marketers today, and let's see how we can take your brand to the next level!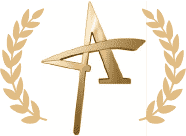 Gold Winner 2022
American Advertising Award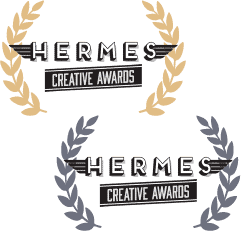 Gold & Platinum Winner 2022
Hermes Creative Awards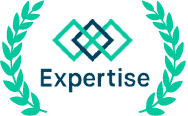 Best Digital Marketing Agency
Expertise.com 2022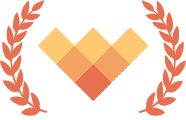 Top Rated Digital Agency
Digital Excellence Awards
An award-winning Optometry marketing agency

Why we're the best for Orthopedic social
Reach out to us today to start increasing your reach through social media.
Social media marketing is an extremely visual market. If you want your optometry clinic's social media presence to stand out, you're going to need stunning visuals—whether that's photos of your staff or clinic, infographics detailing out your services & procedures, or videos teaching clients about the benefits of optometry services—we here at Aelieve have you covered. Our creative team is experts within their field and have produced award-winning projects again and again. Stand out with our stunning visuals here at Aelieve Digital Marketing.
SEO is important when it comes to the copy in your website, but it's also important for your social media captions as well. By utilizing keywords and phrases within your captions and hashtags, your post has a greater chance of being seen. Our copywriters and social media team work closely together to ensure that your social media posts are ranking and that your audience is seeing them, that way you can continue to help your community.
Our process here at Aelieve is tried and tested, which means that you're getting one of the best processes and results in the market. By using the best technology, software, and methods, your optometry social media marketing strategy is in the best of hands.
A few projects we've done
We're proud of the work we've done for our clients, partners, and friends. Use the links below to view some of our creative design projects and see how they've benefited our clients.
Start by seeing how you compare to other clinics in your local area and specialty.
Frequently asked questions
We know the world of optometry social media marketing can seem daunting or even confusing at times. Which is why we've compiled a list of FAQ's.
How Orthopedic social media benefits your practice
Increase in brand awareness
Top spot in Google search results
Become a "household" name
Social media marketing for Optometrists that puts patients first
Social media marketing might not seem like it's in your practice's docket of things to do to grow your patient base and clinic awareness, but we here at Aelieve are here to tell you that it is. The power of a strong social media presence can humanize your brand and engage your patients in ways that traditional marketing might not be able to. To be able to showcase your staff, services, procedures, and just simply who you are, with stunning pictures, graphics, videos & more, your patients will feel connected to your clinic, before they even walk through the door.
With our tried-and-true social media management services for optometrists, your patients will be liking, loving, and sharing in no time—-all thanks to tools such as social media management, social listening & strategy, content marketing and more!
Your optometry practice deserves to be recognized by the world and it can be with Aelieve's optometry social media management services. Reach out to connect to our award-winning team and start your social media management journey today!
Optometry social media marketing pricing
Utilize our Social Media Marketing experts to create a campaign that's sure to grab your audience's attention.
One of the most cost-efficient strategies is creating high quality and engaging content.
Our SEO copywriter will work hard to ensure that your content is seen throughout the digital space.
Start your marketing journey!
Start by seeing how you compare to other clinics in your local area and specialty.
Get your FREE digital marketing plan customized for you