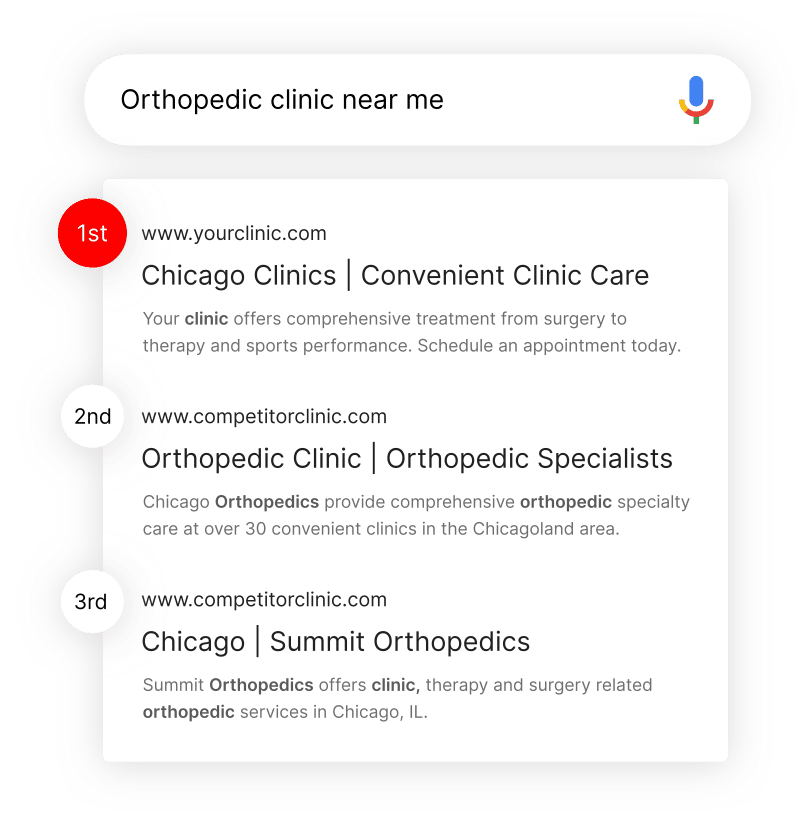 An Audiology SEO Agency That Puts Patients First
Orthopedics is the backbone of helping people live healthy, happy, and pain-free lives. With it being such a valuable field, it's important that your patients can find you easily.
This is exactly what our SEO experts do for your website. Our team here at Aelieve can help with orthopedic SEO services as:
Hosting & Security
ECommerce Design & Development
Local SEO
Speed Optimization
UX & Conversion Rate Optimization
These services & more, are foundational to having a website that's accessible and engaging for your patients. With the right keywords reflecting your niche, as well as ensuring your top spot in Google's search results, your orthopedic clinic will see an increase in not only website traffic, but patient base, and revenue.
This means that you're making the difference you're meant to–and we here at Aelieve can't wait to help. Reach out to our top marketers, and start showing up at the top of the orthopedic market. 
Our Audiology SEO technology stack
We pride ourselves on staying ahead of the curve when it comes to technology. When you work with Aelieve, know you are getting the latest and greatest.
Local Search Engine Optimization Rankings
We utilize a proprietary program to see who your local competitors are and what keywords will rank you high within your local community – which means your copy has the top SEO words to ensure you're ranking #1.
When it comes to Audiology web design services, we do it all
Holistic Audiology search engine optimization services
Your orthopedic clinic deserves to be seen, which means that having a website that shows up at the top of Google's search results is a must. 
With our SEO services for orthopedic clinics, our expert team of SEO marketers know exactly how to implement tools such as link building, keyword tracking, schema HTML tags, and organic ads to aid in your climb to the top. 
SEO services are one of the top ways to ensure that your website is being found and seen by potential patients, while still being engaging and informational to read. Orthopedic SEO services here at Aelieve are holistic and results-driven–meaning you'll see the increase in web traffic & patient base in no time.
We know you're busy changing the world, one orthopedic service at a time, so let us help you, help others.
For more information, schedule a free digital analysis with our marketers today, and let's see how we can take your brand to the next level!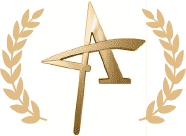 Gold Winner 2022
American Advertising Award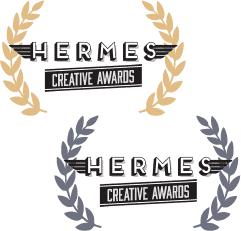 Gold & Platinum Winner 2022
Hermes Creative Awards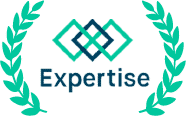 Best Digital Marketing Agency
Expertise.com 2022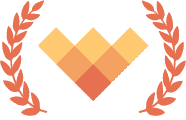 Top Rated Digital Agency
Digital Excellence Awards
An award-winning Audiology marketing agency

Why do the best Audiology practices trust Aelieve?
Reach out to us today to start optimizing your place in search rankings.
Our SEO services & practices are unmatched. This means your website will join the plethora of other organizations we've helped get to that #1 spot. Meaning that your patients can easily find you, more than ever.
We do anything and everything when it comes to the marketing world–a one-stop shop for all of your marketing & advertising needs. No matter your niche, clinic, age, or brand theme, we will deliver results ASAP.
We are a results-driven marketing agency with hands down the best process on the market for getting your clinic seen by the world–so that you can help it. Tried-and-true processes combined with our outstanding methodology result in show-stopping results for building your patient base & helping your community.
A few projects we've done
We're proud of the work we've done for our clients, partners, and friends. Use the links below to view some of our creative design projects and see how they've benefited our clients.
Start by seeing how you compare to other practices in your local area and specialty.
Why is Audiology SEO important?
Our orthopedic SEO agency is one that knows exactly how to craft copy that is not only persuasive and informative but optimized as well. That means your site doesn't only compel those reading it, but it's also showing up at the top search result within Google–which means your potential to reach patients is growing.
Of online experiences begin with a search engine.
A staggering two-thirds of web journeys begin with a search engine query, illustrating the vital importance of featuring prominently in search listings. Unless a company appears on the first page of results, customers will nearly always be oblivious to their existence.
Example: When a potential patient is looking for something within Google they utilize "keywords" that Google understands & processes before showcasing relevant results. If you're a potential patient you may use the phrases "orthopedic practice near me" or "best orthopedic services". By having these words and others sprinkled throughout your website copy, Google will push your website to the top–meaning that your patients are finding you, easy.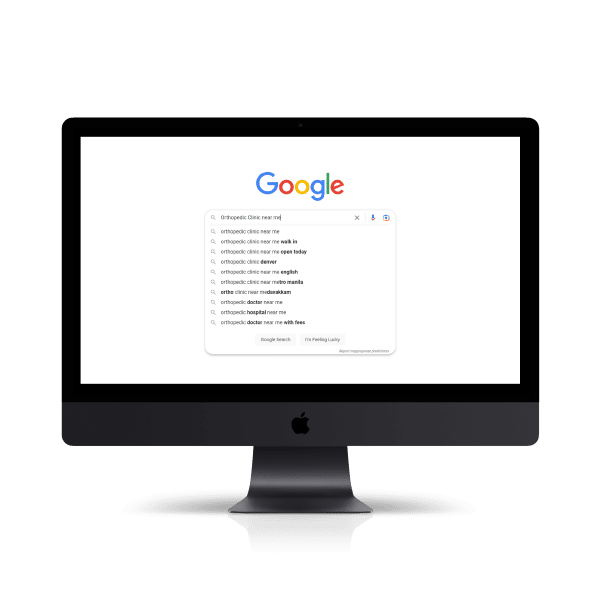 How Audiology SEO benefits your practice
Increase in brand awareness
Top spot in Google search results
Becoming a "household" name
Excellent Audiology SEO services for your practice
Your orthopedic practice is helping people live healthier and happier lives, and we here at Aelieve know the world would benefit from your services. When working with our award-winning orthopedic SEO agency, you are signing with a dedicated team that knows exactly how to get your website & practice to the top.
Your orthopedic clinic is changing lives each and everyday—which means it deserves to be seen & utilized by those in your community and farther. We here at Aelieve understand the importance of the work that you do, and know that it's no easy feat. By working with our SEO services for orthopedics, you have the opportunity to continue focussing on what matters–making a difference, while we handle the rest. 
By utilizing unique and top-rated keywords that rank high within the world of orthopedics, your practice will start to grow and your patient base will increase as well—and eventually, that means your orthopedic clinic is booming!
Orthopedic SEO is a prime and sure way to ensure that your website & practice is growing. When you work with us here at Aelieve and our orthopedic services, you're working with a marketing company that cares about your patients, just as much as you do.
Reach out today to start helping your community!
Search Engine Optimization
Drive customers to your new website with on-going SEO.
Get on top and stay on top of local search results.
Conversion Rate Optimization
ROI-Driven strategies that will help you bring in traffic like never before.
Start your marketing journey!
Start by seeing how you compare to other practices in your local area and specialty.
Get your FREE digital marketing plan customized for you