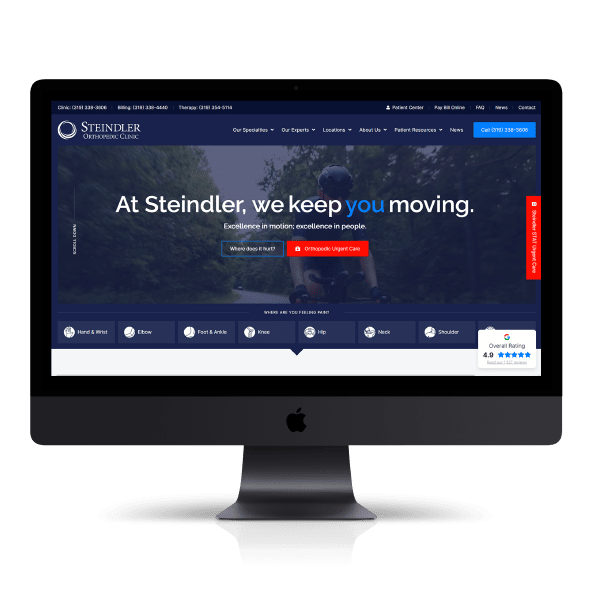 Podiatry Web Design Company
Think of any building—what do you remember about it?   Most likely, what it was, like an office, a home, a place of worship, a business; and what it looked like.  What it felt like to walk through it.  What stuck with you as you left.  
Podiatry web design, as funny as it sounds, is exactly like architecture.  The goal is to create an online space that serves a practical purpose—helping your patients book appointments, find relevant physisicans, search your hours, and so on—while also conveying a unique feeling as they move through the site.   
At Aelieve Digital Marketing, we pride web design as one of our top services.  Our on-demand team of graphic designers, copywriters, and web developers work in concert to craft a website that reflects your unique practice and values, while retaining and evolving core functionality and services.
Our podiatry web design team is ready to offer a suite of results-driven services for your site, such as: 
Graphic Design

Hosting & Security

Search Engine Optimization 

Local SEO 

Speed Optimization 

eCommerce Design & Development 

Conversion Rate Optimization 

And more! 
Through this array of web design tools, we can help build a site that is scalable for growth, compatible with numerous integrations, and embodies who you and your practice are across every page.  
Build your place in the digital market today.   If you're interested in our services, reach out through our online portal for a free digital analysis.  We can show you your online successes, your painpoints, where you can go, and how we can get you there. 
Reach out and get started, today!
Our Podiatry web design technology stack
We pride ourselves on staying ahead of the curve when it comes to technology. When you work with Aelieve, know you are getting the latest and greatest.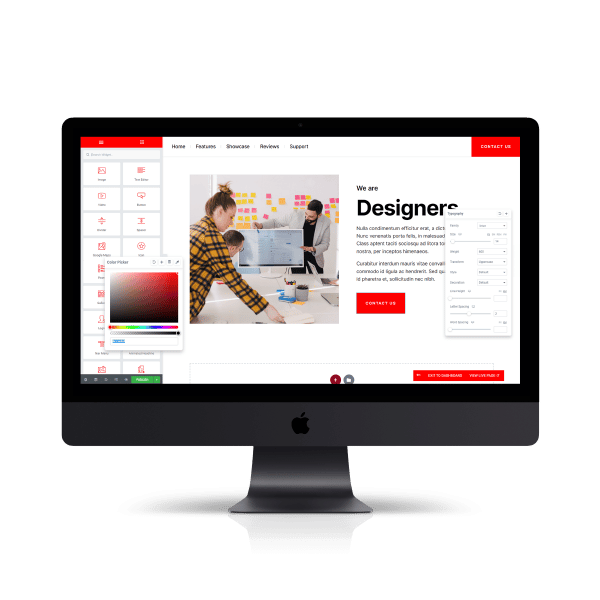 Aelieve One Content Management System
Our Content Management System (CMS) is a unique and comprehensive website management software that makes building the foundation of your business online easier than ever before.
When it comes to Podiatry web design services, we do it all
The patient-focused Podiatry web design your practice needs
There's a reason the Swiss Army Knife is popular—the ability to handle almost any scenario with a single tool is priceless.
What if there was a tool like that for your marketing?
There is.
Aelieve Digital Marketing is a holistic digital marketing agency comprised of a team of on-demand marketing professionals who are experts in their fields. We've worked in an immense spread of verticals for clients of all kinds, and we bring a unique results-oriented approach that prizes healthy client relationships and systematic ROI for every campaign we carry out.
From web design, to Search Engine Optimization, social media marketing, paid digital advertising—PPC—, reputation management, and more, we can help streamline your existing marketing and build out fresh campaigns to help you get noticed and your business' name in front of audiences everywhere.
Get in touch with our representatives and find out how we can help your business, today!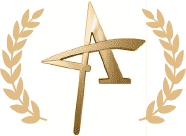 Gold Winner 2022
American Advertising Award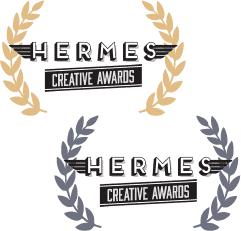 Gold & Platinum Winner 2022
Hermes Creative Awards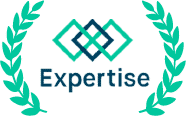 Best Digital Marketing Agency
Expertise.com 2022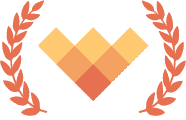 Top Rated Digital Agency
Digital Excellence Awards
An award-winning Podiatry marketing agency

Why we're the best for Podiatry web design
Reach out to us today to start working on your one-of-a-kind podiatry website.
All-in-one patient-driven solution
We understand that your podiatry practice needs more than just great marketing to succeed. That's why we offer a comprehensive suite of services designed to give your patients the best possible experience. From persuasive copywriting to stunning design, we've got you covered. So why wait?
Are you a medical practice that wants to increase your patient base and have a stronger presence in your community? Then you need to make sure you're the top result on Google Search. Fortunately, we know exactly how to get you there through our effective methods and processes.
When you work with us, you're guaranteed to get a team of highly skilled professionals who are dedicated to getting you the best results possible. We carefully select each member of our team for their creativity, work ethic, and commitment to excellence, so you can rest assured knowing that you're in good hands.
Web design projects we've done
We're proud of the work we've done for our clients, partners, and friends. Use the links below to view some of our creative design projects and see how they've benefited our clients.
Start by seeing how you compare to other practices in your local area and specialty.
Why is Podiatry web design important?
First impressions are a big deal, especially when you're trying to make your online experience as easy and informative as possible for your patients.  Most people invest quite a bit of their decision-making in regards to the organizations they patronize more and more these days, and there are significant statistics that bolster these ideas.
First impressions of websites are 94% related to design.
A well-designed website is essential for any business, but especially for an orthopedic practice. Your website is an extension of your brand and should reflect the excellence and professionalism of your practice.
At our web design company, we have won awards for our work and have designed hundreds of websites. We know what it takes to create an engaging, beautiful website that meets all of your needs. With us, you can be confident that your orthopedic web design needs will be met.
Frequently asked questions
We know the world of podiatry web design can seem daunting or even confusing at times. Which is why we've compiled a list of FAQ's.
How Podiatry web design benefits your practice
Patient booking integration
Find new patient audiences
On-demand team of marketers
Redesigned and optimized website
Growth-focused relationship
Excellent Podiatry web design customized for your practice
Every legendary city begins with a single stone. Even if you're not looking to build an online empire—kind of exhausting, though rewarding—you can still invest in podiatry web design to refurbish your old site into something memorable, useful, and most importantly, you.
What's more, when it comes to web design for podiatry practices, you don't have to do it alone. Our team has helped organizations across the country redefine their look and feel through a few simple web design services. In as little as a couple weeks, you could have a brand new site, one that has everything your patients need, and one that gets you seen by new patients every day.
So, whether you want to increase your bookings, streamline your site for more specific functionality, or just find a new look, we're here to help. Let's build something great together.
If you're interested in our services, reach out through our online portal for a free digital analysis. We can show you your online successes, your painpoints, where you can go, and how we can get you there.
Reach out and get started, today!
Podiatry web design pricing
Custom developed & designed websites ranging from 1-50+ pages.
Search Engine Optimization
Drive customers to your new website with on-going SEO.
Website Maintenance, Security, & Support
Make sure your site is safe, secure, and protected from whatever's out on the web.
Get on top and stay on top of local search results.
Conversion Rate Optimization
ROI-Driven strategies that will help you bring in traffic like never before.
Core Web Vitals (Speed Optimization)
Fine-tune your website so it runs smoother and faster than anyone else.
Start your marketing journey!
Start by seeing how you compare to other practices in your local area and specialty.
Get your FREE digital marketing plan customized for you