Podiatry Branding & Design Company
Orthopedic clinics are more than just buildings filled with professionals doing their jobs–they're filled with experts who genuinely care about their patients and are a great asset to their communities. 
Having branding that accurately reflects these values is important when it comes to growing your patient base as well as advertising your top-of-the-line orthopedic clinic.
Our team can:
Help craft web design and email templates
Rework your brand from top-to-bottom
We can craft a social media presence that reflects who you are and what you do.
And that is only the beginning.
If you're in need of orthopedic branding services that are award-winning reach out to us today, so you can start feeling confident within a brand you and your patients love. 
Our Podiatry creative design technology stack
We pride ourselves on staying ahead of the curve when it comes to technology. When you work with Aelieve, know you are getting the latest and greatest.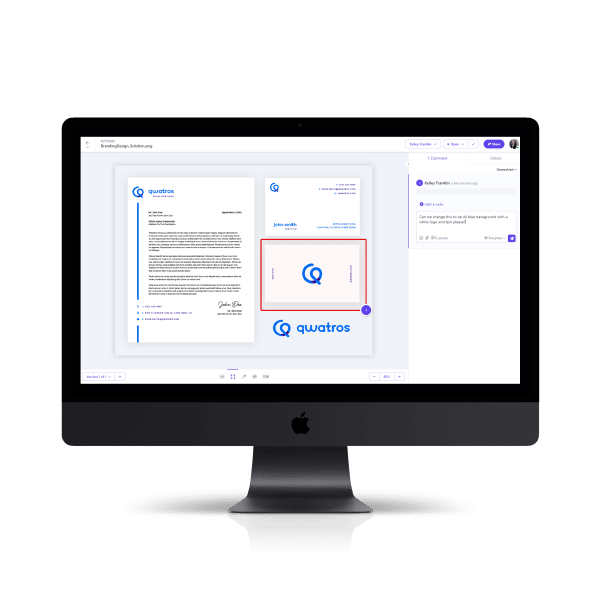 Creative Review Dashboard
Giving feedback to graphic designers has never been easier with our creative review dashboard. Send us thoughtful and precise feedback in a matter of seconds.
Podiatry branding & design services
An iconic logo can easily become a household name—one that insights a feeling of comfortability or trust from patients. A truly great logo will do just that, it will be a beacon for your patients to feel safe behind, and one that sticks out in their minds.
That means having a logo that your patients can recognize is something that can push your orthopedic clinic to the forefront of the industry. This means that you can reach more people and continue making the positive impact that your orthopedic services do.
Our award-winning logo design experts are more than ready to create a logo that not only represents your values and services with ease but also engages and builds trust with your patients.
The world of orthopedics can sometimes be confusing to new patients, with so many different fields combined with the onslaught of medical information being shown to them. Imagine the feeling of drowning under the weight of trying to find an orthopedic clinic that can assist you with your needs, while also finding a welcoming atmosphere as well—it can feel impossible.
With our top-notch orthopedic media production services, we will be able to take your services & information and craft them into video or media production in a way that is digestible and accessible. Our media production experts know exactly how to create content that can showcase your services in a way that is understandable and engaging for your patients. That means they no longer feel like they are drowning under the anxieties of the world of orthopedics. 
Our team prides itself on being able to take your brand and make it something your patients can understand and enjoy!
Ad's are everywhere. We see them in stores, in schools, on the radio, and more. Your competitors will be using all of these things to their advantage, which means you need an advertising design agency that is able to convey your brand, values, and services in a way that your patients understand.
Advertising is one of the most efficient ways to showcase your brand and orthopedic clinic to the world. With a strong advertising design strategy, you are able to reach past your locality and start to make the change within other communities with your orthopedic services.  
Our team of advertising design experts knows just what to do when it comes to creating advertisements for your orthopedic clinic. With our holistic orthopedic design services, your patients will be well informed and persuaded to utilize your top-of-the-line services. 
 We pride itself on having some of the best advertising creatives in the country–which means your orthopedic clinic will be seen, heard, and populated in no time–so that you can keep helping patients day in and day out.
The patient-focused Podiatry branding & design your practice needs
We offer leading & stunning orthopedic branding services for your unique orthopedic clinic. Whether it's crafting a new logo, visually appealing media production, or in some cases, clothing & merchandise to share with your staff and loyal patients–we have it all!
Branding is a key component when it comes to engaging and building authority with your patients. By having a brand that is recognizable, you build trust within the orthopedic market—which can draw in more potential patients, therefore increasing your patient base. 
The aspect of creating a brand can seem daunting or hard, just another thing to add to your already busy schedule of assisting and providing your services to your community. With our patient-focused Orthopedic branding & design experts working with you, you can focus on doing what matters to you—and we will take care of the rest. 
What's the rest?
Well, crafting a brand that reflects your orthopedic clinic in a way that is engaging as well as informative. With services such as logo design, media production, advertising design, and merchandise & apparel, we here at Aelieve supply holistic orthopedic branding services. 
Our orthopedic branding team is full of creative experts who are ready and well-equipped to help your orthopedic clinic on it's branding & design journey. Young professionals who know & understand the market, as well as how to create something truly reflective and unique. 
For more information, schedule a free digital analysis with our marketers today, and let's see how we can take your brand to the next level!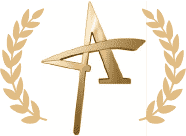 Gold Winner 2022
American Advertising Award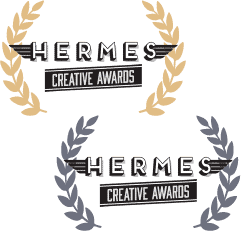 Gold & Platinum Winner 2022
Hermes Creative Awards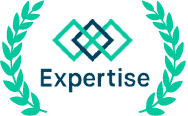 Best Digital Marketing Agency
Expertise.com 2022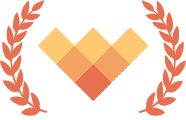 Top Rated Digital Agency
Digital Excellence Awards
An award-winning Podiatry marketing agency

Here's why we're the best at what we do
Reach out to us today to start working on your one-of-a-kind orthopedic website.
Aelieve offers a wider variety of branding services for orthopedic clinics–all with the intent of showcasing your values to your patients in a way that reflects your brand accurately while making them feel right at home.
You want the absolute best for your patients and so do we. With Aelieve Digital Marketing's stunning orthopedic branding services, you'll be able to showcase your brand to your patients in a way that feels natural, all the while showing them the core values they know, appreciate, and love.
Your orthopedic practice is one-of-a-kind, therefore, so should be your branding. With a brand that truly encapsulates who you are as a top orthopedic clinic, your patients will be able to understand and see how different you are from other potential competitors. With Aelieve's expert creatives cultivating your brand, your orthopedic clinic will be standing out–just like it should be.
A few projects we've done
We're proud of the work we've done for our clients, partners, and friends. Use the links below to view some of our creative design projects and see how they've benefited our clients.
Start by seeing how you compare to other practices in your local area and specialty.
Why is Podiatry creative design important?
The way your website looks, to the things you post on social media platforms, to even the logo that you choose to represent your Orthopedic practice all have a part to play in how you want your patients to feel about your services & practice. That's why top-tier branding services are of utmost importance.
Seconds for patients to form an opinion about your website.
In a mere blink of an eye—just 0.05 seconds to be precise—patients can already form an opinion about your website. That's why making sure your cardiology clinic has a professionally-made and user-friendly website is so essential for the brand.
At first glance, something not visually appealing or hard to navigate can make potential patients lose interest and look for other care providers instead. Conversely, a well thought out web page can leave an excellent impression, build trust among customers, and motivate them to take action towards getting assistance from your clinic.
Example: Imagine going to a website that has a bunch of clashing colors or images that are jarring to look at it—it just looks messy. Chances are you'll leave the website to go find something that's cleaner and more put together. That's exactly how patients react when visiting your website. If your brand is reflected clearly on your website, patients are more likely to stay and utilize your services. Professional, top-notch, and true-to-you orthopedic branding is what we here at Aelieve, are all about. 
Frequently asked questions
We know the world of orthopedic branding and design can seem daunting or even confusing at times. Which is why we've compiled a list of FAQ's.
How Podiatry branding benefits your practice
Increase in brand awareness
Top spot in Google search results
Becoming a "household" name
Excellent Podiatry branding customized for your practice and patients
Your orthopedic clinic is unique and an asset to your community & patients alike. Having quality branding that reflects this is important–which is why when you sign on with our expert branding and design team,  we make sure to use all of our top-notch resources to create the perfect branding for you.
Solid and engaging branding can create trust between your orthopedic clinic and your patients, which increases your patient base as well as overall engagement.  We offer leading branding services for orthopedics that can showcase your values, personality, and unique services.
Become a household name with Aelieve Digital Marketing's orthopedic branding services–reach out today to start!
Podiatry creative design pricing
Complete Brand Identity Package
Full brand guide, business card, letterhead, and envelope.
Completely custom logo design and creation.
Unique brand name discovery and domain research.
Get an on-demand graphic designer for all of your creative needs.
High-quality and professional explainer videos, advertisements, and more.
Show-stopping photos designed to capture your brand message and personality.
Start your marketing journey!
Start by seeing how you compare to other practices in your local area and specialty.
Get your FREE digital marketing plan customized for you