Podiatry Digital Marketing Agency
There are a lot of reasons to hire a podiatry marketing agency.
Maybe you'd like to increase your bookings, and want a campaign formed so that people know where to go and how to book, in a way easier than ever before, on your website.
Perhaps you'd like to utilize social media marketing to get the word out more about your practice and what people should know about upcoming developments regarding your offices, staff, or new services.
Maybe you just want to refurbish your website, and make it more easily navigable and intuitive for new and returning patients alike.
Whatever you need, hiring a podiatry marketing agency is a step in the right direction to increasing your bookings and getting your practice noticed by a wider audience.
At Aelieve Digital Marketing, we have a history of helping medical clinics across the country with their digital marketing. Our team of on-demand digital marketers are experts in their field, and can help practices develop effective patient booking systems, as well as marketing campaigns and efforts that drive more people to their site, and proportionately lead to a marked increase of appointment bookings.
With services like:
Web Design
Search Engine Optimization
Social Media Marketing
Digital Ads Management
Branding
Through our holistic approach to marketing, we make your marketing simple, easy to manage, and fully-centralized. That means, any aspect of online marketing you could possibly need, we'll be able to provide.
If you're interested in finding out more about our services, and how your organization is doing online, try one of our free digital analyses. We'll tell you how you're succeeding, where your pain points are, where you can go, and how our nonprofit marketing agency can get you there.
Call or click today!
Start here to request your FREE marketing plan.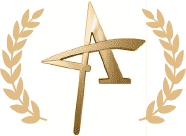 Gold Winner 2022
American Advertising Award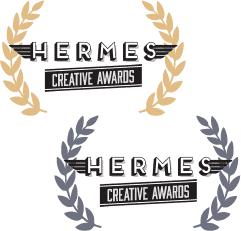 Gold & Platinum Winner 2022
Hermes Creative Awards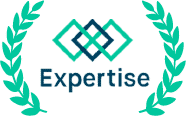 Best Digital Marketing Agency
Expertise.com 2022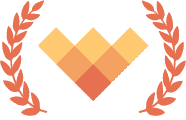 Top Rated Digital Agency
Digital Excellence Awards
An award-winning Podiatry marketing agency

A holistic approach to digital marketing services
There's a reason the Swiss Army Knife is popular—the ability to handle almost any scenario with a single tool is priceless.
What if there was a tool like that for your marketing?
There is.
Aelieve Digital Marketing is a holistic digital marketing agency comprised of a team of on-demand marketing professionals who are experts in their fields. We've worked in an immense spread of verticals for clients of all kinds, and we bring a unique results-oriented approach that prizes healthy client relationships and systematic ROI for every campaign we carry out.
From web design, to Search Engine Optimization, social media marketing, paid digital advertising—PPC—, reputation management, and more, we can help streamline your existing marketing and build out fresh campaigns to help you get noticed and your business' name in front of audiences everywhere.
Get in touch with our representatives and find out how we can help your business, today!


What makes us the best at what we do
Reach out to us today to start evolving your digital marketing strategy.
Get the top spot in Google
Would you like your podiatry practice to be one of the top-ranked ones in the country? Search engine optimization, expert web development and design, and successful digital advertising strategies from our experienced team can make it happen.
We provide results-driven marketing solutions that get results. We love seeing our clients succeed, and we work tirelessly to make sure they do, and with our holistic marketing dashboard, our clients can see analytics of all their results as they're generated in real-time.
We'll drive patient traffic to your site
It's likely that you hired us because you want to increase your online presence. With our cutting-edge technology, a team of marketing experts, and ROI-proven approach to digital marketing strategies, we can help you achieve that goal.
A Podiatry digital marketing solution, customized for you.
Our free digital analysis will produce a custom report on your web presence, namely what you do well, what you could improve on, and how you can move forward.  
And it doesn't end there.  After you sign with us, you'll have access to a constant support from industry experts, as well as integration with the latest marketing technology, plus fully-customizable campaigns for multiple styles of strategies you'd like to run.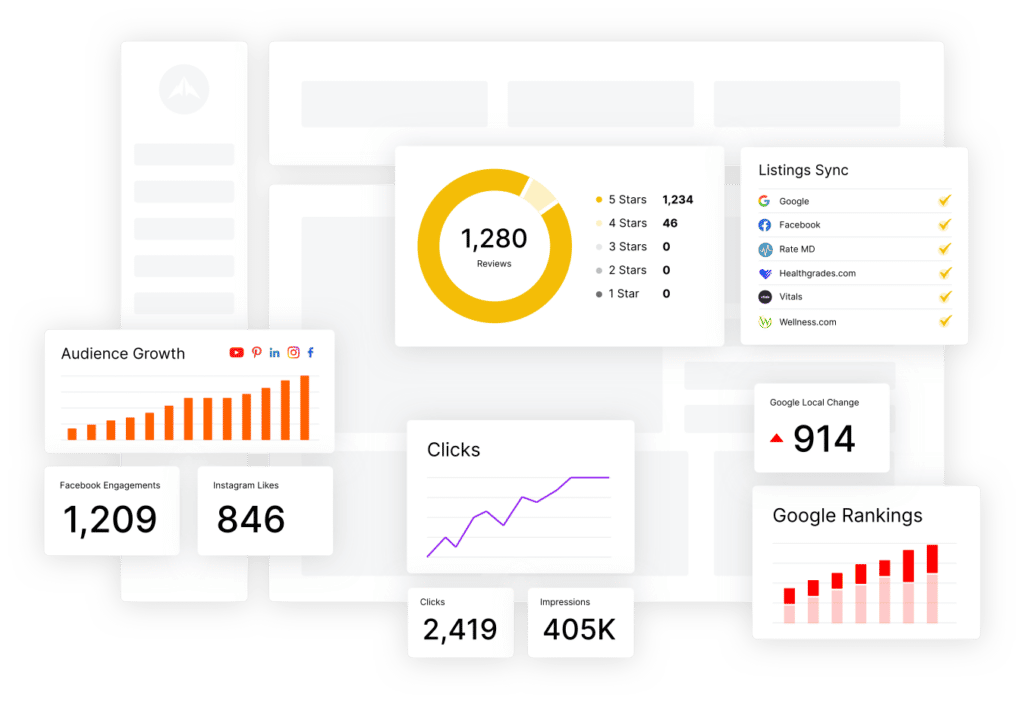 What can our agency provide for your practice?
New patient booking increases
Intensive website redesign
Cutting-edge marketing toolbox
One-on-one expert consultation
A growth-focused relationship
"We've had a great experience working with Aelieve. We've seen a tremendous increase in our site traffic and performance which has ultimately led to an increase in sales for us. Very happy and couldn't recommend them more."
Forest City Diagnostic Imaging
Podiatry marketing works - and the numbers don't lie
Digital Marketing has been around for nearly as long as the Internet has, which means there's a lot of data that's been collected on its efficacy—especially when it comes to healthcare.
of patients begin their healthcare process with a search.
As a website owner, it is important to ensure your website is built in a way that optimizes it for Google's search results. By being on the first page of Google Search, you have the potential to significantly increase patient engagement and attention. Proper optimization of your website can result in 100% of the eyeballs it deserves.
of new patient appointments are scheduled by phone.
Your practice's website needs to be properly built in order to take advantage of the benefits that come with having a presence on mobile devices. Without proper optimization for these devices, you risk losing potential patients due to frustration with slow load times, broken links, and pages that don't render correctly.
Our web developers know how to build for the mobilespace and can deliver the service you need to ensure a positive experience for your patients.
of patients believe good reviews are 'extremely important.'
When choosing a healthcare provider, online reviews can play an important role in your decision-making process.
At our agency, we understand the importance of maintaining a positive online reputation and our team of reputation managers are here to help. We'll work with you to buff up your online presence and ensure that potential patients have the confidence they need to book an appointment with you.
Benefits of Podiatry digital marketing services
Patient retention through quality web design
Websites are a lot like virtual clinics. People's first impressions of them can determine whether or not they'll use the services offered. Our web designers have created award-winning websites for clients all over the country. We're proud of our ability to build sites that are both aesthetically pleasing and practical, functional, and easy to navigate.
Personalized marketing campaigns for your audience
You get to decide how you want your marketing to be executed. Our company offers a variety of services that can be customized to your specific needs and goals. We will work with you throughout the process to create the marketing campaigns you want to see, and we will not stop until the job is done.
Start your marketing journey!
Start by seeing how you compare to other practices in your local area and specialty.
Get your FREE digital marketing plan customized for you