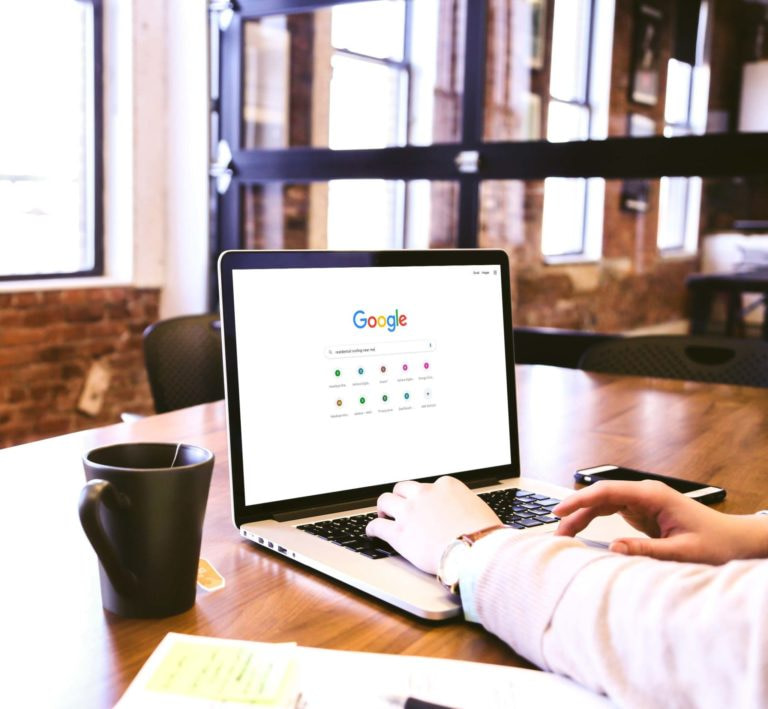 SEO services to boost your website traffic.
SEO, or search engine optimization, is one of the most effective ways to drive traffic to your website and increase revenue for your business online. With SEO, you can optimize your site to rank higher in search results for keywords your target audience searches online.
Dive deep into search engine optimization
Canonicalization Analysis

Search Engine Optimization
SEO is a critical component when it comes to your company's future.
With 80% of users, from businesses to consumers, turning to search engines to find their next purchases, SEO is a critical component when it comes to your company's future. Even as an established business, it's essential for your enterprise to leverage SEO to expand your reach online and make the most of your marketing budget.
We know SEO inside and out.
Our dedicated SEO experts do everything for you.  They'll optimize your website, write meta tags, meta descriptions and more on an ongoing basis to help you outrank your competitors online.  Then you can track all the work and the results from our search ranking dashboard at any time with 100% transparency.   And we always make sure to bring the best tools to each SEO strategy, and we know how to use them best.
To put it simply, search engine optimization is our bread and butter.   With decades of experience, our SEO strategies are built around thorough research and scientifically tested data.  
And before we even begin to enhance your SEO efforts, our team of SEO specialists analyze all aspects of your brand, digital presence, industry, and customers before creating an unstoppable SEO strategy that delivers real results.
We optimize each webpage with SEO-optimized features including research-based keywords, optimized content, header tags, and more.
We boost search rankings by optimizing back-end features including site speed, crawlability & indexability, XML sitemaps, and much more.
Physical storefronts need a robust local SEO strategy that helps businesses outranks the competition, and appear at the top of local search results pages.
Search engine optimization broken down by frequently asked questions.
What is search engine optimization?
SEO is the process of getting traffic from free, organic, editorial, or natural search results in search engines. A website's rank on a search engine is determined by the number of pages with links to it as well as how often those links are followed. To improve your rank, you need to have a website that is not only outstandingly designed, but also offers excellent content for readers to enjoy.
Why is search engine optimization important?
When looking for a service or product, one of the most important factors is visibility. That's why SEO is so important. When you rank higher in search engine results, potential customers are more likely to click over to your site and convert.
How can I find good SEO services near me?
Well, what do you know, you just found them!  Aelieve Digital Marketing will have our top-tier search engine optimizers polish and update your website to get it the visibility it deserves.   Contact our specialists today! 
Reaching our expectations is an understatement. They did that, plus so much more. They have taken our online presence at Thompson & Company Salon Parlor to a new level.
Bobby Thompson
Owner • Tompson & Co
Some of our tools and technologies.
Our website designers have years of experience with websites.
Learn more about our
web presence
expertise.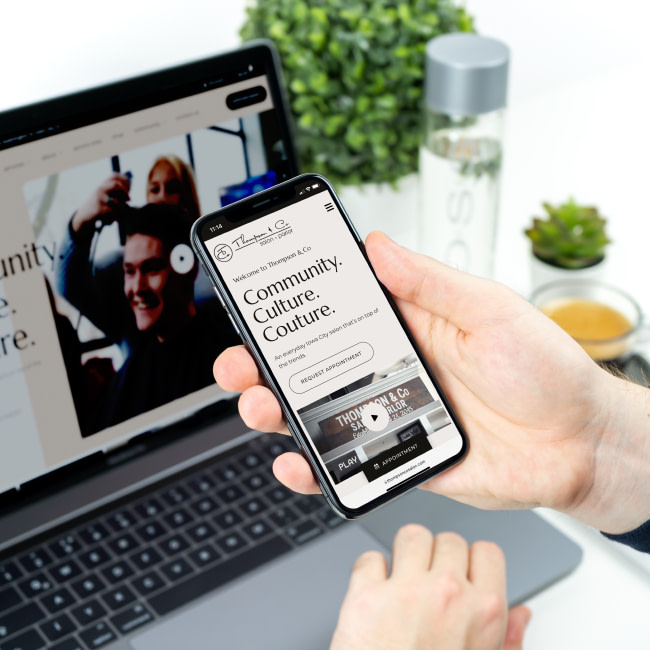 Our design solutions are user-friendly, aesthetically pleasing, and practiced so that users will know exactly how to interact with your site.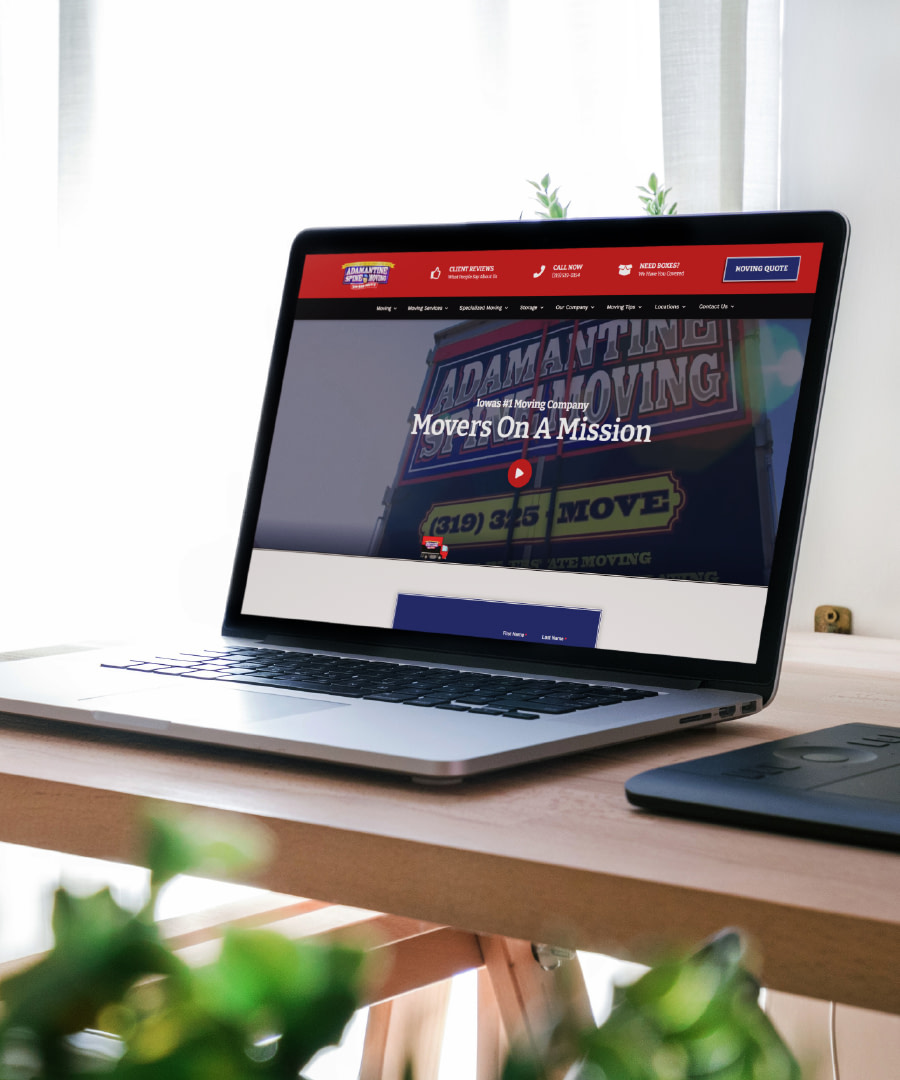 We pay attention to the details so that the user experience is on-point and everything they need is evident and intuitive.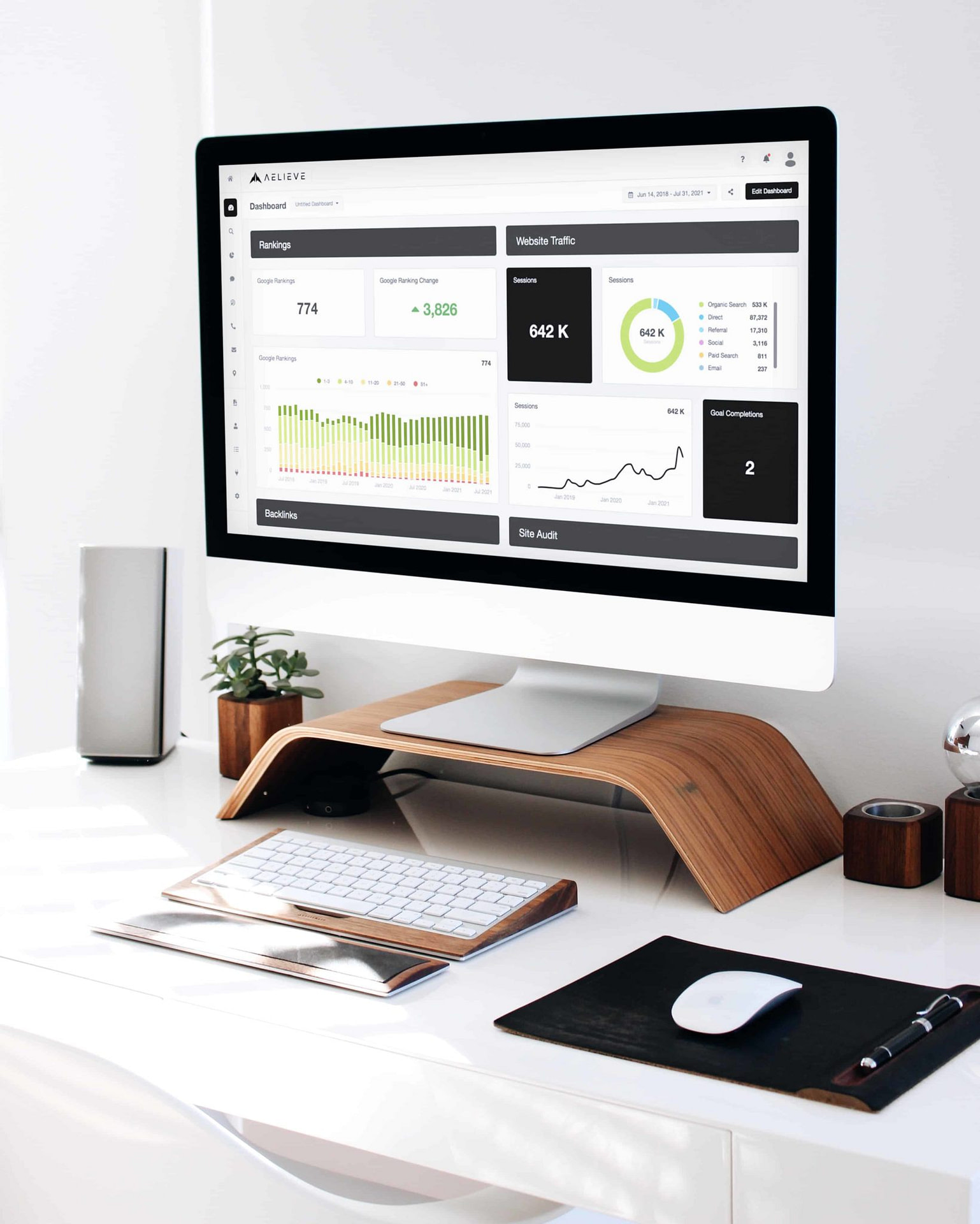 We pride ourselves in delivering high-performing websites, and you'll get complete access to see first-hand with our analytics dashboard.
Check out our experience getting real results for real brands.
We're proud of the
SEO
work we do.
Our Industries & Verticals
We have expertise both across and within many industries.
Industrial & Manufacturing