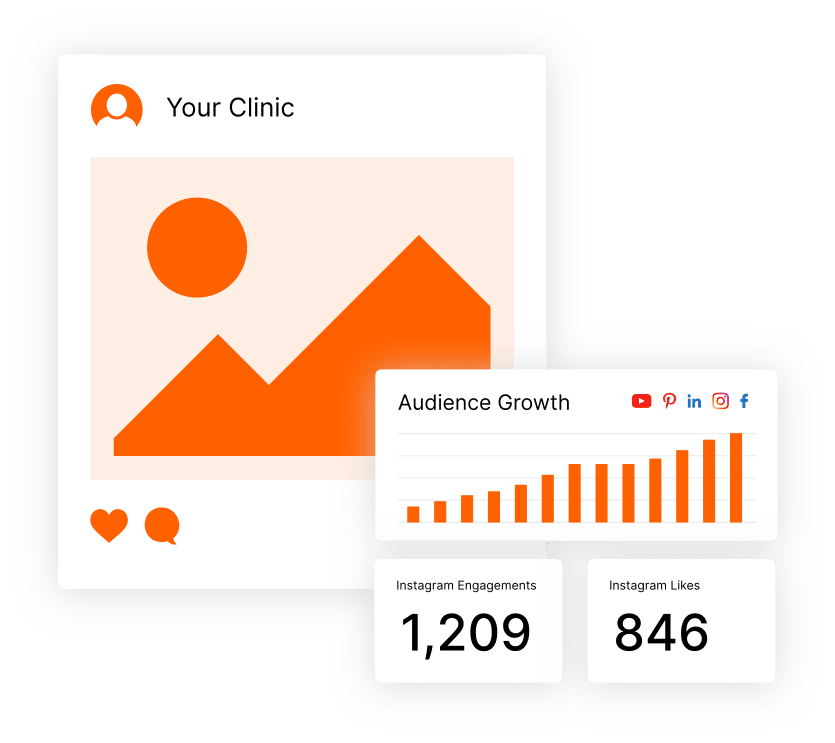 Patient-Focused Cardiology Social Media Marketing Agency
Nowadays, the incorporation of a sound strategy for utilizing the power of platforms like Twitter and Facebook is essential for cardiology clinics to stay in touch with their target patient base. Having an effective presence on these outlets allows clinics to increase recognition of their brand, create trust among potential patients, widen reach, and ultimately bring more patients into their practice.

Different social media marketing services that can help improve a cardiology practice's online presence include:
Social media management: Creating and managing social media accounts to increase brand awareness and engagement.
Social media advertising: Targeting specific demographics with targeted ads to increase website traffic and leads.
Content creation: Developing and publishing engaging and informative content to attract and retain followers.
Reputation management: Monitoring and responding to online reviews to maintain a positive online reputation.
In order to make an informed choice for cardiology social media marketing services, it is essential for practices and clinics to conduct a thorough investigation. With several options out there, attention should be paid to the company's background in the medical field as well as their overall success rate. This way, they can guarantee that their needs are best met by the service provider.
At Aelieve Digital Marketing, we understand the importance of a strong online presence for medical practices. That's why we provide comprehensive social media marketing services, tailor-made for cardiology practices and clinics. Our team of experts is devoted to helping these organizations reach their goals through an effective social media strategy, boosting reputation among peers in the medical sphere.
Do you have aspirations to boost the social media marketing of your cardiology practice?
Get in touch today and arrange a no-cost digital review with our specialist marketing personnel. Our team is available to answer any queries you may have and assist you in designing an expansive plan for success on the web.
Our Cardiology social media technology stack
We pride ourselves on staying ahead of the curve when it comes to technology. When you work with Aelieve, know you are getting the latest and greatest.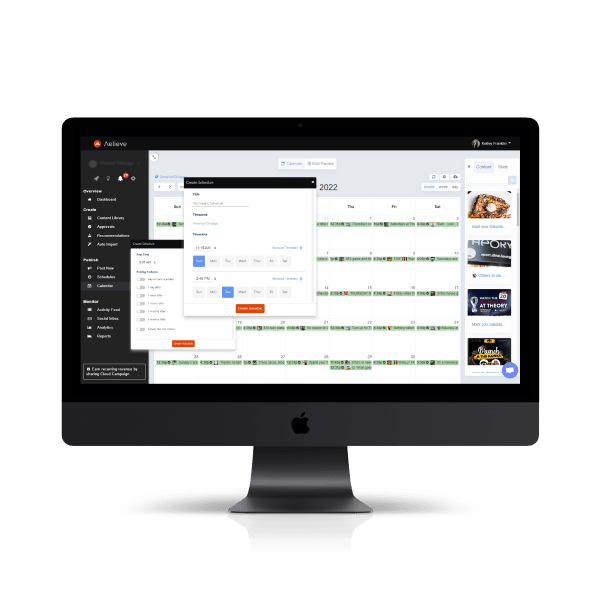 Social Scheduling Technology
Our top-of-the-line social scheduling technology posts natively to an unlimited amount of social media accounts with a seamless click. Creating on-going schedules and recycling content takes social posting to a new level.
Be seen with Cardiology social media marketing services
Holistic Cardiology social media marketing services
At Aelieve Digital Marketing, it is our mission to simplify the marketing process for cardiology clinics and practices. We are well aware of the hurdles that a medical practice can face when it comes to marketing and are fully equipped with the knowledge and experience needed to help cardiology clinics engage their desired demographic and reach their desired outcomes.
At the heart of what we do lies a thorough process of listening to and understanding the needs of each client. This allows us to generate customized digital marketing strategies that are tailored to their individual goals. We offer comprehensive services in SEO, PPC advertising, social media management, content marketing, and website design. This approach has enabled us to deliver exceptional results for many businesses around the world.
The team of specialists at our agency have made it their mission to help improve the online visibility of cardiology clinics, as well as attract more patients and increase conversion rates.  To do so, we design a tailored digital marketing plan that is both up-to-date and full of modern strategies – guaranteeing businesses get the best value for their investments.
Are you ready to expand your cardiology clinic or practice with more digital marketing? We're here to make it easy for you, so you can concentrate on what matters most – treating patients with the highest-level of care. Don't wait – book a free consultation with us and see how we can help level up your digital presence!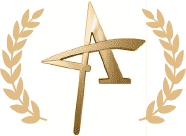 Gold Winner 2022
American Advertising Award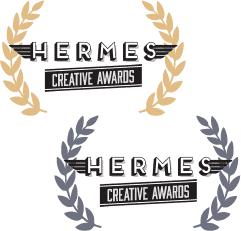 Gold & Platinum Winner 2022
Hermes Creative Awards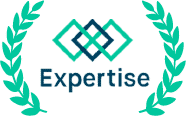 Best Digital Marketing Agency
Expertise.com 2022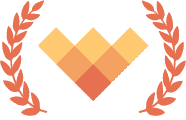 Top Rated Digital Agency
Digital Excellence Awards
An award-winning Cardiology marketing agency

Why we're the best for Cardiology social media agency
Reach out to us today to start increasing your reach through social media.
Websites optimized for patient experience
Your cardiology practice will truly shine when you choose us to design your website. Not only will visitors be pleased with the attractive themes and visuals, but they'll also experience a smooth user interface which gives them ease of access. This is essential for setting your practice apart from others and bringing in more patients.
Our commitment to creating the most effective websites and marketing strategies for medical practices is unwavering. We deploy only the latest technology, software, and methods so that you can be sure of receiving outstanding results with each project we take on.
High ranking in search results
With our expert SEO researchers and talented copywriters, your website will skyrocket to the first page of Google, and hopefully that #1 search result spot. That means your clinic is being seen, used, and making a real difference. What more could you ask for?
A few projects we've done
We're proud of the work we've done for our clients, partners, and friends. Use the links below to view some of our creative design projects and see how they've benefited our clients.
Start by seeing how you compare to other practices in your local area and specialty.
Why is Cardiology social media important?
Social media has grown exponentially since its first introduction, which means cardiology clinics alike have to grow with it to continue showcasing their life-bettering services.  Social media marketing for cardiology practices is an easy way to humanize your clinic and connect with your patients.
There are 3.5 billion active social media users worldwide in 2019.
An astounding 3.5 billion people actively used social media platforms worldwide in 2019, and that number has only grown, offering an unrivaled capacity for businesses to connect with their desired audience. This presents a remarkable opportunity for companies hoping to expand and increase their customer base.
Take restaurants as an example: social media gives them a platform from which to display their menu, create relationships with customers, and even amass a loyal following of fans.
Frequently asked questions
We know the world of orthopedic social media marketing can seem daunting or even confusing at times. Which is why we've compiled a list of FAQ's.
How Cardiology social media benefits your practice
Increase in brand awareness
Top spot in Google search results
Become a "household" name
An Cardiology social media marketing agency that puts your patients first
Social media marketing is a powerful tool for cardiology clinics and practices looking to reach their target audience and grow their brand.
With billions of active users on platforms like Facebook, Instagram, and Twitter, social media provides an unprecedented opportunity for businesses to connect with their audience, build their brand, and drive engagement. Whether you're looking to reach new patients, increase patient conversion rates, or simply build a stronger online presence, social media marketing should be a critical component of your overall digital marketing strategy.
Get in touch with an Aelieve representative by using the buttons on our website. Let us perform a digital analysis of your business to show you how your digital marketing strategy is succeeding, what its pain points are, where you can go, and how our company can help you. Schedule your free digital analysis today!
Cardiology social media marketing pricing
Utilize our Social Media Marketing experts to create a campaign that's sure to grab your audience's attention.
One of the most cost-efficient strategies is creating high quality and engaging content.
Our SEO copywriter will work hard to ensure that your content is seen throughout the digital space.
Start your marketing journey!
Start by seeing how you compare to other practices in your local area and specialty.
Get your FREE digital marketing plan customized for you