Orthopedic Reputation Management
Do you know what one of the first things someone sees when they look up the name of your practice online is? The reviews left by past patients.
There's one problem with that—how do you make sure you can promote the reviews that are an honest representation of your business?  What's more, how can you present a unified, organized view of your practice from the moment they see you in search?  
Well, that's what reputation management services are for.  
Reputation management is a set of protocols that make sure, when people find your organization online, it's presented honestly and professionally.  Some of these services include: 
Review generation and monitoring

, keep your reviews under control, so the real ones get gathered, collated, and promoted, and the spam is pushed back.   

Directory submission

is the process of sending your practice's information—website, address, services, and more—to major online directories, so you can be found more readily in search.  

Listings management

, which involves creating a unified set of your listing information—your website, email, telephone number, address, hours of operation, services provided, and so on.  These listings are spread out across all major search engines and help your patients access all the crucial information they need on the website right away when they find you.
Reputation management is an integral part of any successful digital marketing strategy, and our team is ready and equipped to help you buff up your reputation so you can look your best.  Think of us as your personal digital tailor—we're here to give you a clean, couture look that will wow anyone who finds you online.
If you're interested in reputation management services that make you visible and keep your online presence sterling, get in touch with our digital marketers today, and see what we can do for you!
Our Orthopedic reputation technology stack
We pride ourselves on staying ahead of the curve when it comes to technology. When you work with Aelieve, know you are getting the latest and greatest.
Generate Positive Reviews
It's not easy getting reviews—but we can help with that.  Our team has a proprietary review generation system where we can get in touch former clients and quickly compile concise and sterling reviews on your business.
Orthopedic reputation management services for your clinic
Holistic Orthopedic reputation management services
We here at Aelieve pride ourselves on offering award-winning reputation management services for orthopedic practices. If you need review generation or monitoring to engage with your patients in real-time, or customer surveys to understand your patients better, or services like directory submission, menu sync, and more—we can make it happen. 
Connecting with your patients is an important part of your job, just like making sure you can do that is ours. With reputation management services your patients will feel heard & seen. Which means you're building trust and a lasting relationship with them.
Orthopedic reputation services are a great way to communicate with patients while also humanizing your brand. Potential patients will see and recognize the positive reviews left by previous or current patients, which will give your orthopedic clinic authority and a great reputation. 
For more information, schedule a free digital analysis with our marketers today, and let's see how we can take your brand to the next level!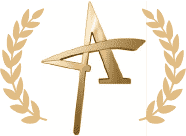 Gold Winner 2022
American Advertising Award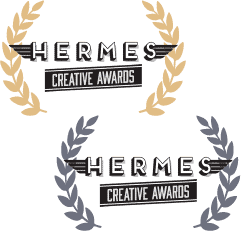 Gold & Platinum Winner 2022
Hermes Creative Awards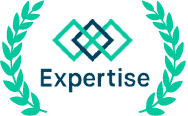 Best Digital Marketing Agency
Expertise.com 2022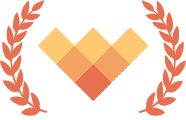 Top Rated Digital Agency
Digital Excellence Awards
An award-winning Orthopedic marketing agency

Why we're the best for reputation management
Reach out to us today to start managing your online reputation.
Be seen in search by patients
Our team of expert marketers will build you a website that will help your clinic get seen by those who need you the most. We know how to put you at the top of Google Search, so let us help you make a difference for your patients and in your community.
At the end of the day, what really matters are results. We strive to deliver tangible growth for our clients that they can see and feel in their everyday lives. Through our dedication and hard work, we hope to make a positive impact that extends far beyond just words.
Beautiful & practical websites
Different people have different opinions on what marketing is, but one thing that everyone can agree on is that making a good impression is important. Our websites are not only aesthetically pleasing, but they are also easy to use and run smoothly. This way, your patients can have the best of both worlds.
Reputation projects we've done
We're proud of the work we've done for our clients, partners, and friends. Use the links below to view some of our creative design projects and see how they've benefited our clients.
Start by seeing how you compare to other practices in your local area and specialty.
Why is Orthopedic reputation management important?
A good reputation management system can work wonders for your online presence. Learn some statistics below on the amount of people that recognize and leave reviews.
Of web users read online reviews for local organizations.
The prevalence of online reviews is illustrated by a recent study that found 98% of web users use them to evaluate local companies prior to investing in them.
This is especially true when it comes to cardiology clinics and practices, whose reputations can be significantly shaped by both positive and negative opinions published online. As such, the importance of having a favorable digital presence cannot be underestimated for these types of organizations.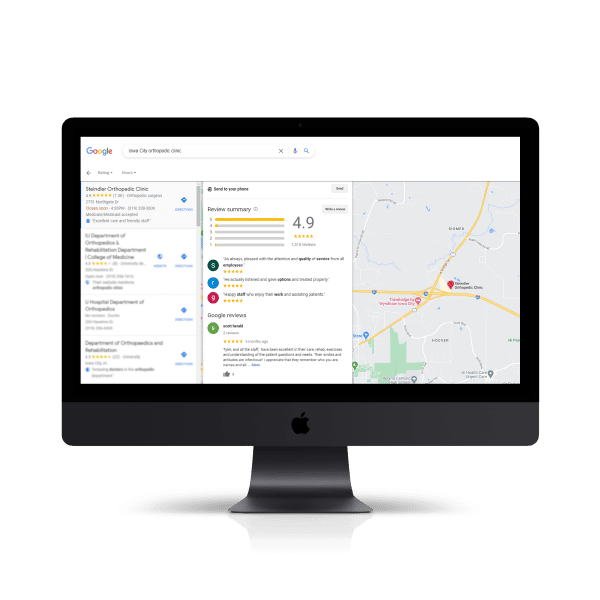 Frequently asked questions
We know the world of orthopedic reputation management can seem daunting or even confusing at times. Which is why we've compiled a list of FAQ's.
Orthopedic reputation management that creates the ideal patient experience
It can be tough to manage your online reputation.  Sometimes, it feels like there's so much that's completely beyond your control. We're here to tell you it's not.  Our reputation management team here at Aelieve can assist you by generating positive reviews, clearing away negative content, and keeping your online presence up-to-date. With our help, you can keep your good reputation intact.
Don't wait any longer—get your digital reputation in shape today with Aelieve Digital Marketing. We offer orthopedic reputation management services that will help improve your online presence. Contact us now to learn more about what we can do for you!
Orthopedic reputation management pricing
Review monitoring and management, access to your review dashboard.
Generate positive reviews for your business.
Listings sync on 50+ directories, access to your listings dashboard.
Start your marketing journey!
Start by seeing how you compare to other practices in your local area and specialty.
Get your FREE digital marketing plan customized for you