Video Production
Company Iowa City
We're your Iowa City video production experts.
Iowa City digital marketing:
Video Production in Iowa City.
Video is king nowadays, and businesses must use this to their advantage.
Live-action videos are the easiest way to show customers what they offer, which can be hugely beneficial if customers need to see products or services in action. It's also a great way to show off company culture and create some buzz around your brand.
Aelieve Digital Marketing in Iowa City can help businesses whip up top-class video content that's sure to attract, engage, convert, and retain.  Take a peek at some of our related video production services below, and if it seems like we can help out, contact us today and let's get something started!  
Some related digital marketing services:
Photography in Iowa City.
We all know pics of your products on a white background don't cut it.   In the age of social media, brands need to find photographers who can take stunning, high-quality photos that capture your brand's story.
To compete online, you need professional photographers who take captivating photos that showcase your brand's uniqueness and personality.  What's more, professional, high-resolution photographs of your team and other brand aspects help build trust with your audience.
Aelieve Digital Marketing in Iowa City will make sure you get high-quality photos that show off your business to the world in the way you want to be seen.  If you're interested, reach out to our photographers and digital marketers in Iowa City today, and let's get to work!  
Drone Photography in Iowa City.
Drone footage is the latest must-have in the world of cinematography.  Aerial drone videography is breathtaking, offering a fresh perspective to viewers.
All in all, it enables you to tell your story in an exciting way that few brands do. With our drone videographers, you can capture premium-quality footage that will enthrall any viewer.
Reach out to Aelieve Digital Marketing in Iowa City today, and let's find out how we can work for you!  
Digital marketing in Iowa City has changed
Aelieve is a full-service digital marketing agency in Iowa City, IA. We specialize in custom web development and branding and design. We also do search engine optimization and conversion optimization strategies.
One of our specialties is in helping businesses to evolve their visions, a goal we are intensely proud of.  We have been on a mission since 2016 to change the world of digital marketing for Iowa companies, and so far, we're on our way to achieving it.  
So contact Aelieve Digital Marketing in Iowa City today.  We'll start working for you right away!
Don't just take our word for it.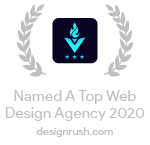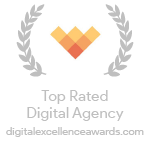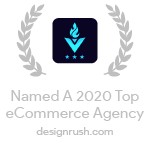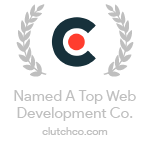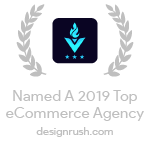 Get your free quote today!
Production services starting as low as $4,999.
Our effective Iowa City video & media production process.
What it's like to work with Aelieve.
Project Discovery & Brief
Work closely with your creative director and their design team to draw up storyboards and scripts to show you and your team before the shoot.
Your Videographer will arrive at your filming location with the team and equipment to get the job done in a timely manner.
Your video team will edit your footage together and complete a draft for you to review.  We'll make any edits and revise until you're satisfied with the product.
Final Edits & Implementation
Once you're satisfied, we will export your final product in the appropriate files and implement the video in the agreed upon spots.

The importance of video production.
Video marketing can be a powerful tool for brands, and videos engage people emotionally and inspire trust, which leads to more conversions.  Plus, video marketing is also easier to watch and stay engaged with, so it's naturally more effective than other forms of digital marketing.
Why your brand needs to incoporate Media Production into your marketing strategy.
The importance of media production.
Video boosts conversion rates.
Videos can make you some serious money. Adding a product video on your landing page can increase conversions by 80%. Our team knows how to make videos work regardless of how you deploy it.
To get you even more excited, 83% of businesses say that video provides good return on investment. Even though video production is not yet the easiest nor cheapest task, it pays off big time. 
Trust is the foundation of conversions and sales, but building trust can be a challenge.  Videos that help an audience connect with your business and brand go a long way to building that trust.
Videos allow you to increase the time spent by visitors on your site. Therefore, longer exposure builds trust and signals search engines that your site has good content. 
What our customers have to say.
Check out our experience getting real results for real brands.
We're proud of the work we do.
Our Partners & Collaborators
Meet just a few of our clients, partners, and friends.
We've been working with Aelieve for a year now. They have a very dedicated technical staff that goes the extra mile for their customers, highly recommend!
Some of our tools and technologies.
Our Industries & Verticals
We have expertise both across and within many industries.
Industrial & Manufacturing
Frequently Asked Questions