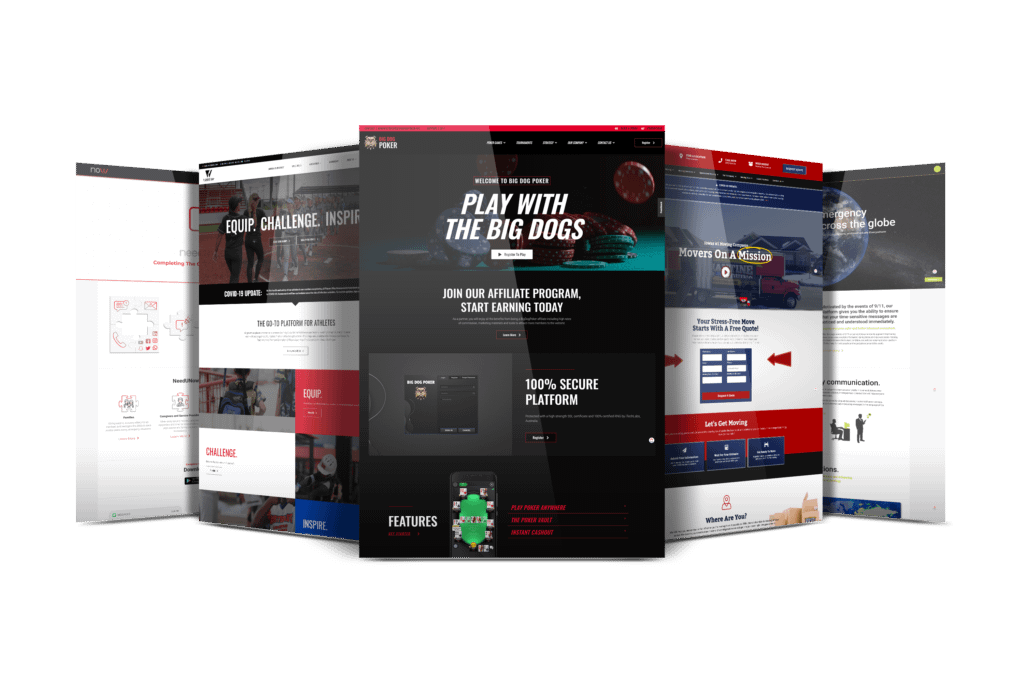 Distinguish your company.
Establishing a beautiful website or application with great design is your first step to effectively marketing your brand online. It's becoming increasingly difficult to stand out from the crowd if you don't have a well-designed website that creates a lasting impression for users.

Our web designers understand what it takes to give you a website that looks great, gracefully incorporates your branding, and converts visitors into customers.
Your brand conveyed the way it should be.
We design websites customized to your vision which convey your brand to a digital audience. Our marketing visionaries design superior websites based on your branding and budget. No matter your budget, we'll work with you to optimize your site for the greatest functioning and ROI.
Our sites are superior because we understand the underlying relationships between websites, its design, and site visitors. We'll design your website so that it looks fresh, and incorporates your branding to build brand recognition online.
Talk with your personal account manager about any ideas you have for the design of your website or app. Feel free to show us features that you like from other websites.
Our in-house web designer will use the information you gave to design you a fully customized homepage and one other page with a design they think makes your brand look flawless.
You'll get the opportunity to go over the design themes with your account manager and our web designer and give any feedback you have before we tackle the rest of the website or app.
Once you have approved the design themes of your website or app, our web designer will tackle the rest of the website giving you the opportunity to make comments in real-time as it's being designed.
All pages of your app or website will be created and designed by our world-class designers fully customized to your brand.
You'll receive access to our easy-to-use web builder after completion of your site so you can make easy changes in seconds.
We know how important it is for your website to look good on mobile and we know how to make it look great.