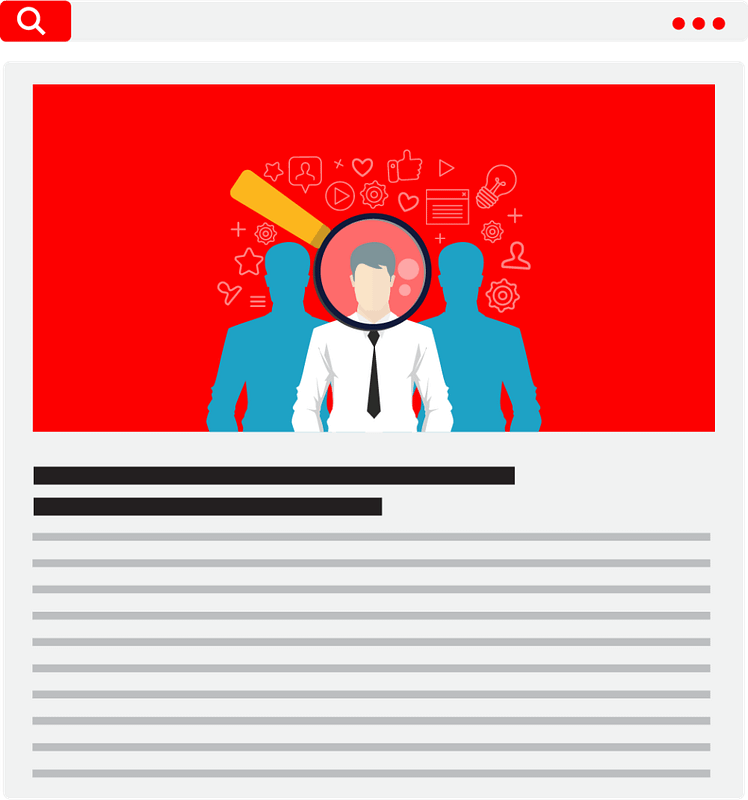 Gain a loyal brand following.
Blogging is a key marketing tactic for a business's brand awareness goals. Blogs are pieces of content that convey a brand's authority online by providing information about any given topic to their audience. Blogs are created with a number of goals in mind, some common goals being building a brand identity, establishing credibility, and becoming an  industry thought-leader. When blogging is done well, it can transform a business's identity and boost its visibility. 
A business blog answers customer questions and offers a target audience with information relating to the business. Blogging facilitates growth by driving traffic to websites and increasing opportunities for conversion. Blogs that consistently post give its websites more opportunities to display in search results, and thus, more opportunities for conversion.
After having a introduction meeting with one of our content writers, choose which plan best suits your vision and your business.
Our content team will start researching for keywords and topics that speak to your vision and business model.
While we do all the work for you, we still think it's important for you to approve or reject our suggested topics. Even feel free to leave us suggestions.
Your dedicated content writer will write a top-level article using the voice of your business. They will also optimize it for formatting, links and more.
You'll then get the opportunity to read the article and either approve or reject before it get's published. You get unlimited edits because we want you to love our work.
Once approved, we will publish your article directly onto your website with your permission of course, we will also give you hard copies for you keepsake.
Blogging supplements the creation of a recognizable brand identity, builds a brand's authority online, and makes your website more visible to prospects. Each blog post creates a new page for a website, creating content that can be shared across digital channels. A blog can help a business express it purpose and mission to a larger audience.
Blogs are great opportunities for social media content because users can share content that they endorse. If a post catches popularity on social media, it enables other websites to find it and possibly link to the post. In short, blog posts give businesses great opportunities to market their brand so that they can generate new leads and increase conversions.