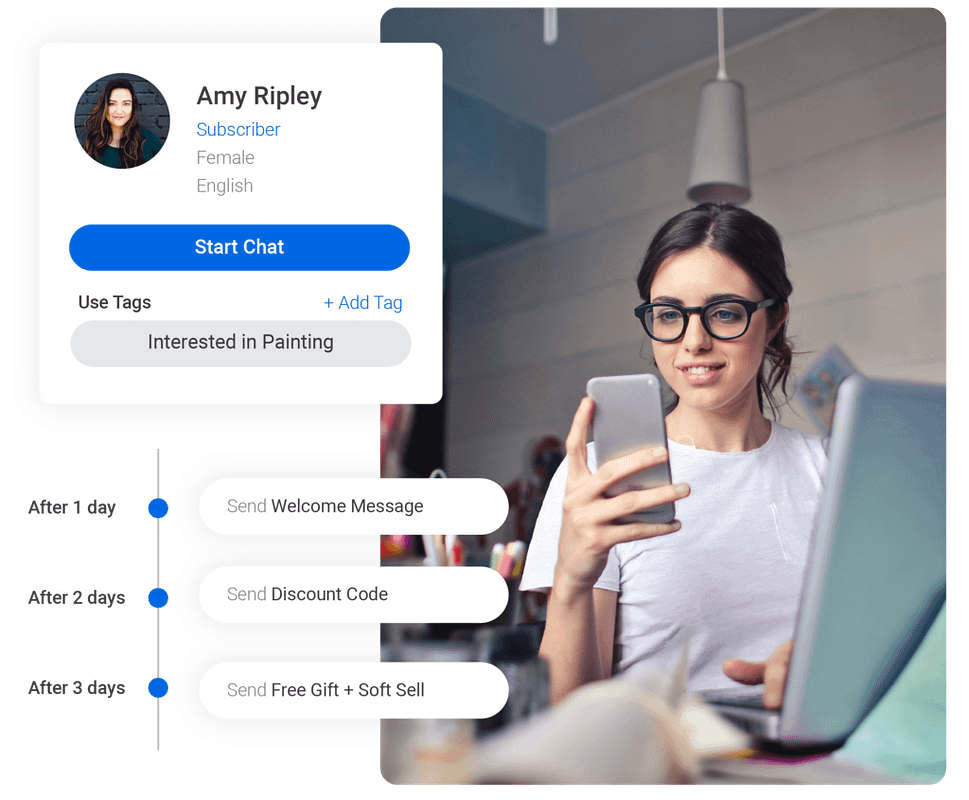 Having great conversations with social users is a great way to build brand trust and customers. This process is made even easier when you don't have to allocate any time to the the conversation through artificial intelligence. Social chatbots are excellent AI tools for offering customer support, building relationships, and establishing you brand with social users.
Chatbots are effective in engaging customers and enhancing customer service. Chatbots allow brands to connect with their audiences in a way that customers have taken a liking to recently with 21% of customers, in a 2017 study by ubisend, saying that a chatbot is the easiest way to contact a company. 
Get ready to spark
the conversation.
We create personalized chatbots designed to deliver fast responses, provide quality customer, and spark conversations with social users. Our chatbots have an intuitive, helpful, and even humorous nature that helps your customers answer any questions while promoting your brand.
Using our tools, we can build your social chat bot to fit your brand and style of your website. After this quick and easy process you're ready to launch.
Once your chat bot is designed to your likely, we'll add a snippet of code in order for it to show up on your website. Don't worry, you don't have to do a thing, we'll do it all for you. You just give us input on what it says and how it looks.
With social chat bot's with Aelieve, you receive fully transparent analytics on how your chat bot is performing. We will also have access to this data and will use it to strengthen and optimize your bot.
Once your bot is fully designed, launched, and optimized, it's all yours to utilize and chat with website visitors. If you want any advice or strategy to go with your chat bot, we are always here to help and your dedicated social media manager will be there every step of the way!