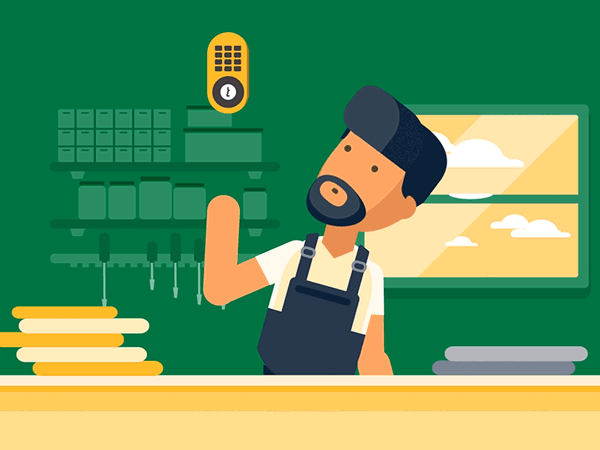 Explain your complex idea.
When you need to explain a complex idea, concept, or product to your audience, the spoken word just doesn't do justice for the full scope of the idea. Transforming a complicated message into an understandable experience needs to be done in a way that's enjoyable and entertaining. Using graphic representations of these ideas in the form of animated explainer videos is one way to make your messages engaging, informative, and fun so that the average person will understand instantly.
Types of Explainer Animation
Advanced projects
can be easily understood.
Explainer videos are short productions that explain something to viewers, usually an idea that's difficult to unravel, through simple means with awesome animations. Explainer videos give easy-to-understand context to your most advanced projects and make them understandable for a wider audience. These animations don't just explain, they help to convince viewers that you have something that they need, which makes for great marketing.
Our creative media team collects all your brand information, video concept, and goals to get an idea of what you want to tell through your whiteboard animation. Then we extract the ideas that you want to explain in simpler terms through animation.
Our writers begin developing custom draft scripts from the concept discovery briefing. The script is written to help us create an accurate and effective storyboard that explains your ideas.
Each explainer video needs a custom storyboard that lays the groundwork for the finished video. The storyboard lays out the images from each section of the video and allows us to begin the voice over.
Whichever gender or accent you prefer, our team gives your whiteboard animation a voice over that brings your ideas to life. We also add sound effects and music where appropriate.
Once we have the storyboard and voice-over laid out, it's time to get the magic started. Our creative media producers begin creating the animations that will become a difference maker for your digital strategy.
We put final edits on the animation and turn it into the animated masterpiece you envisioned. Then we'll send you the final video files and you'll be on your way to conveying your ideas to the world.