Search Engine Optimization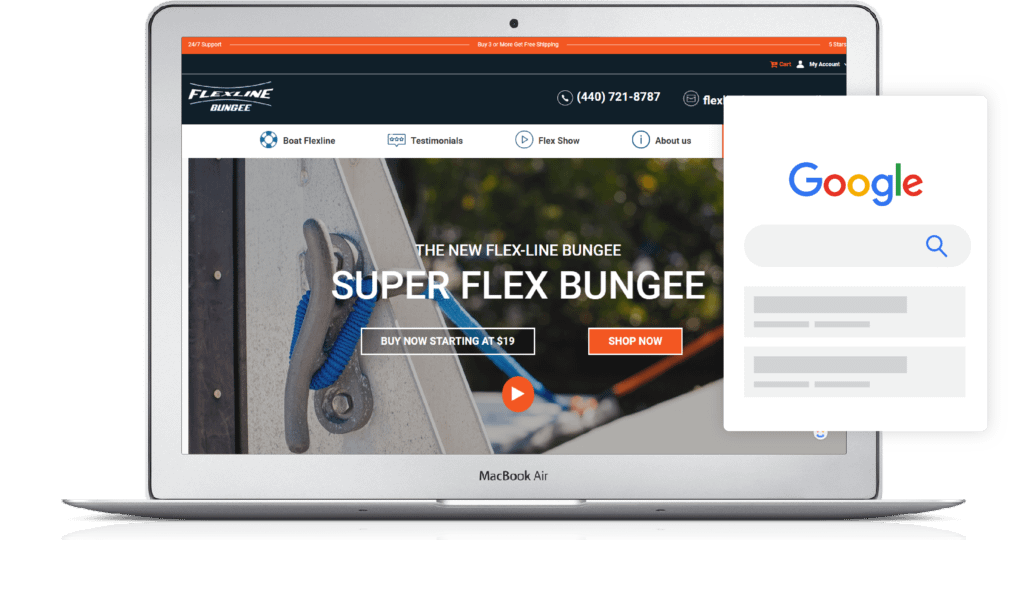 Make sure you online store is visible.
Online shoppers spend more time than ever searching for items online. Sometimes the online shopping process extends over weeks. If shoppers can't find your products online, there's no chance they'll buy from your e-commerce store. This is where E-commerce SEO comes into play. SEO is a science that comprises numerous factors such as keyword research & implementation, technical SEO, site architecture, and more in an effort to make your e-commerce store visible to shoppers online. Ecommerce SEO is one of the most effective ways to drive organic traffic to your website and increase your store's revenue.
The first step to SEO-optimizing your E-commerce store is do conduct thorough keyword research to see what customers are searching for in search engines when they're looking to buy your products. We use numerous keyword research tools to find the top keywords & keyphrases that describe your business and implement them on your e-commerce site.
On-page SEO is another crucial step that includes optimizing your site's meta titles, descriptions, header tags, URL slugs, and product descriptions. With build out each of these components to match search engines algorithm with well-optimized tags, easy-to-read URL slugs, and clear descriptions that all work together to show each page's authority.
How your pages are organized and structured plays a big role in helping search engines and users alike crawl through your website for the information they're looking for. Well-structured websites make it easy for users to crawl, and search engines will reward you with higher search rankings.
Technically optimizing your site entails minimizing the number of pages, removing duplicate content, fixing pages with low-volume content, and optimizing site speed. We audit your website to fix these issues. For e-commerce companies signing on with us, this feature is already built in.
Increasing the number of links directing to your e-commerce store conveys your authority to search engines. The process of building links from other websites is tricky, but we follow a process of competitive analysis, and industry research to find high-quality websites to link to your e-commerce store.
Creating content that draws shoppers to your store gives search engines more information to crawl, and helps you build your trust with audience online. Creating great content to drive traffic to your store distinguishes you from your competition while signalling your authority to customers.
We've assisted numerous e-commerce stores boost sales through SEO. Our SEO team has the experience and commitment to drive significant traffic to your site. Through our proven process, your business's search engine visibility will jump, and customers will find effortlessly find your store.
Show up in
the top 3 of Google search results.
When you search for a product in Google, it's likely that you'll click on a products that displays at the top of the search results page, and these products only get to the top with great SEO. Google wants to display the best websites per each user search query, and we help you optimize your ecommerce store with great SEO so you can capitalize on all of that organic traffic.