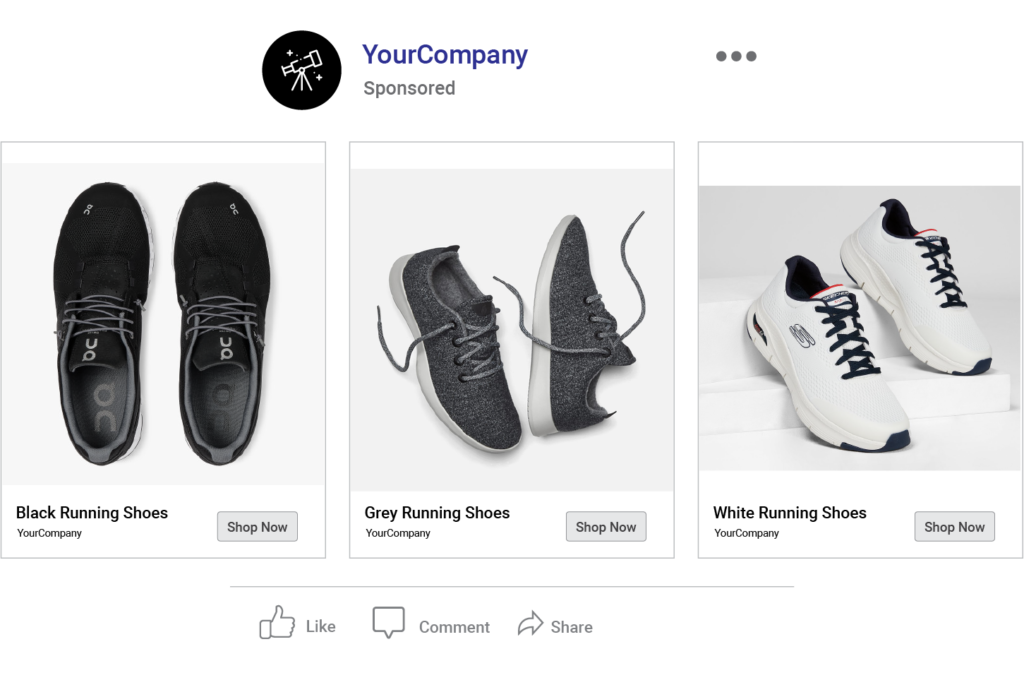 Reach new customers quickly.
E-commerce PPC campaigns can help e-commerce sites quickly reach new customers. A well-structured PPC strategy that target search engines, social media channels, and more can help an e-commerce site quickly deliver awareness of its products to new potential customers. There are numerous platforms- Google, Bing, Social Media, and many more, where e-commerce stores can market their products and drive traffic to their site. With search ads, we help businesses appear at the top of Google searches, helping customers searching for your products find your site.

Through PPC social ads, we can take your brand to the vast social media audience and deliver new customers to your website. Our digital ads experts are prepared to help you optimize ad campaigns that maximize visibility, traffic, and sales.
Take Advantage of
PPC for E-commerce
Ecommerce ads deliver more qualified web traffic by targeting users based on the number of different variables. Ads are displayed based on search intent, profession, age, geographical area, and more variables. The result is that your ads are seen by the people who need your products.
Improving brand awareness is done easily through digital ad campaigns. With targeted ads, you're brand will be more visible for the users that are most likely to become a part of your long-term customer base.
Digital ads are cost-efficient, able to frequently deliver multiple X returns on an ad campaign. On average, even the most basic campaigns deliver double the investment, and prove to be enormously valuable for any ecommerce site.