Noahs Flood Restoration Colorado
Digital Marketing Project Overview
STARTED EVOLVING | 08/12/2018 No prior foundation. Website was started from scratch. Needed a brand identity and strategy. Needed customer reviews and reputation management. 
We took a holistic approach to Noah's Flood's Digital Marketing strategy. Below you will find the services we offered and the increase in business that we continue to bring to him.
We were able to take their company to the next level. Revenue has tripled every year since we've managed their website.
Website Traffic Increased By
The team at Aelieve did an awesome job building our company's website and developing our branding. They've been managing our SEO for over the last year and our sales have increased tremendously. On top of that, they've always been very easy to work with. 5 stars, highly recommend.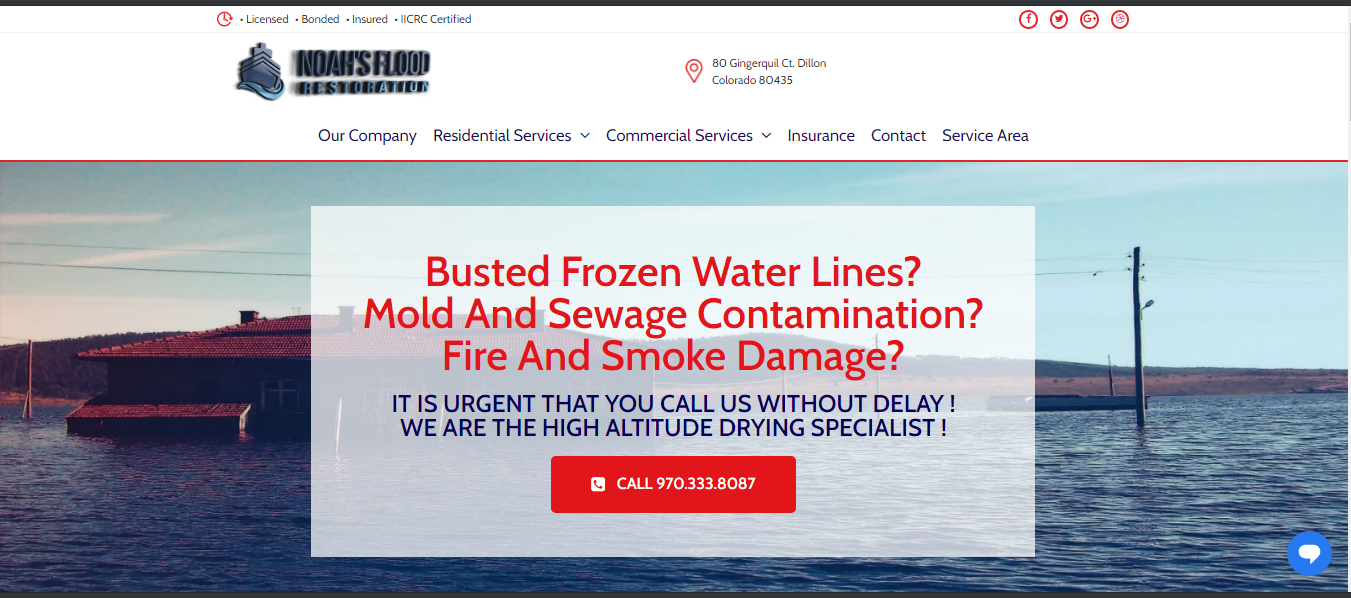 Google My Business Searches Increase By
Google My Business Views Increase By
Google My Business Clicks Increase By
Indexed Keywords Increase By
Google ImpressionsIncrease By
Search Clicks Increase By