Improve your brand's presence on social media and capture market-share.
Get your own dedicated social media team! They'll help you get more followers, post share-worthy content, monitor comments & more.
Professional Social Media Management
Your social profiles are the foundation to your digital presence. We optimize them so you look good!
Everything we do to make sure your brand is growing on social!.
Our All in one Social Media Marketing Software
Increase your engagement & following
Your dedicated social media manager and their team will help build your brand's presence on Facebook. This includes helping to grow your followers, posting share-worthy content, promoting your content, increasing your engagement (likes and comments), helping increase your word-of-mouth referrals and more.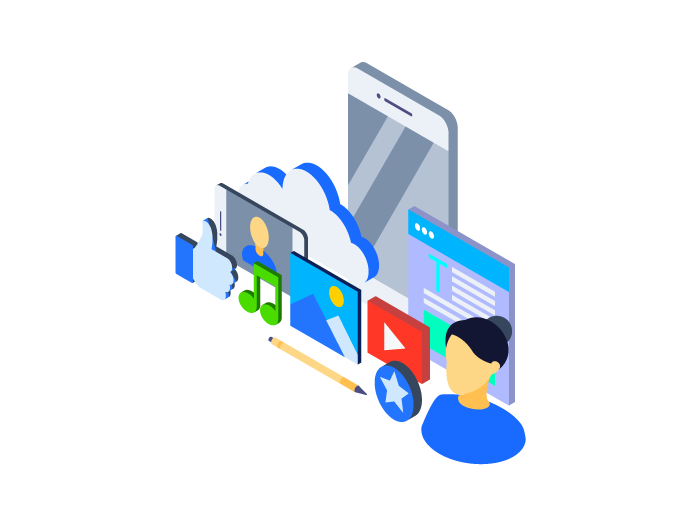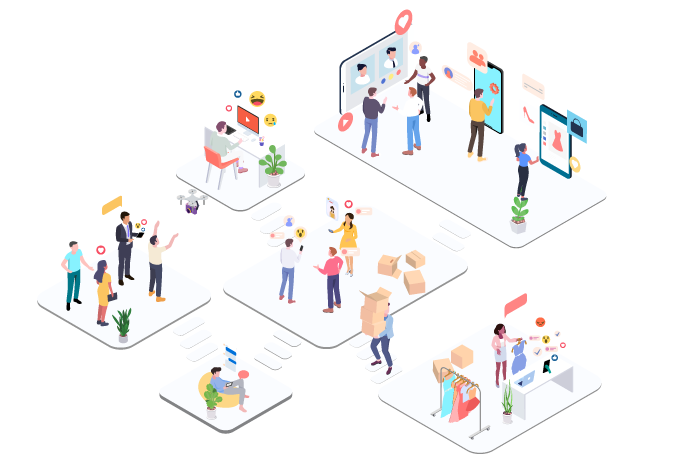 How do social media services impact business goals?
Social media lives up to its name — it allows you to be social with your followers.This doesn't just mean you post an update every now and then, and scroll through your feed to see what they're up to. But rather social platforms allow you to get to know your audience, what they like, what they're looking for, and how you lived up to their expectations.
What Do Our Social Media Services Include?
Every social media client receives a social media marketing strategy that is custom to their industry and business. You'll also receive a social media competitive analysis, which means that we'll take an in depth look at some of your competitors in order to make the best suggestions for your campaign.
We also take the time to give all of our clients a social media audit along with our recommendations for your campaign. Though you have the final say, we want to give you our professional advice based on our findings.
Our editorial calendar creation helps keep you and your team informed on when posts are going live on your social properties. With the fast-moving social landscape, our content publishing process keeps you in the loop and our project management agile.
You'll also receive a social media brand reputation analysis, which will go through any negative comments or posts about your business and make you aware of what we can do to diminish them.
In addition, you'll receive a dedicated account manager who you work with throughout the campaign. They are responsible for developing overall strategy, post topics, implementation of social media, reporting, and more.
Are you ready to see every step of the user journey?
Companies like yours are acting now on user insights to grow their business and empower their teams to be data-driven every day. Let us show you what Aelieve can do for you.