Nothing less than the best.
At Terra Products Company, they define success by achieving the highest level of customer satisfaction possible. They don't settle for anything less than the best when it comes to agriculture and agronomy. They strive to create and offer the best agronomy products, while providing an outstanding customer experience.
All of their offerings are backed by years of testing and research to ensure that they deliver the best solutions for your needs. They are a performance driven company focused on exceeding their customers' expectations.
01/04 Design SEO & User-Friendly Website
02/04 Maximize Visibility In Search
03/04 Increase Number of Website Visitors
04/04 Implement Analytics Tracking & Metrics
When Aelieve partnered up with Terra Products Company, they had a solid foundation. However, Aelieve knew the right approach to help them step up to the next-level with the creation of a clean, professional e-commerce site, the implementation of advanced SEO techniques, application of local SEO best practices, the creation of a user-friendly site hierarchy, and analytics tracking and metrics.
The total customer actions from Google and other search engines.
The total number of times anyone sees your company's listings or ad.
The total number of direct, discovery, and branded searches that led to your listings.
A customer found your business via Google Search or Google Maps.
A customer or any unique visitor visits and views your website.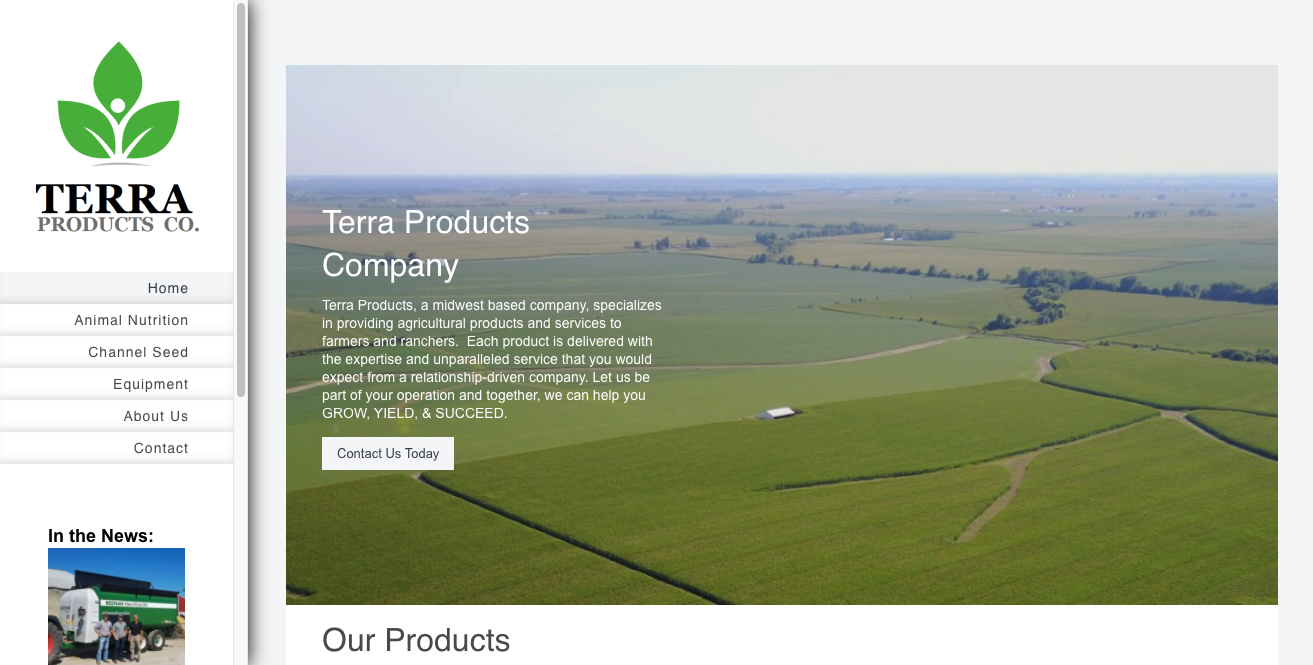 Case Study 2019 | Conclusion
With a top-tier e-commerce site optimized for user search engine navigation, Aelieve has helped Terra Products Company reach record visibility in major search engines, while ranking first for numerous keywords. Their digital presence has grown substantially, delivering new traffic to their website, as well as their physical location.