Premier LED lighting distributors.
Sitler's LED Supplies believe in the quality of hard work From design to installation, they are there to help. Higher light quality and lower energy bills are two of the many reasons to invest in LED lights for your business. Sitler's LED Supplies are the premier eastern and central Iowa LED lighting distributor you can trust to be with you from start to finish. With the help of their skilled and knowledgeable professionals, you know you're getting the best product, the best service, and the best benefits.
01/04 Design a strong new website
02/04 Increase online traffic
03/04 Increase like search presence
04/04 Increase Number of online reviews
When Aelieve partnered up with Sitler's LED Supplies, they had a solid foundation. However, Aelieve knew the right approach to help them step up to the next-level with advanced SEO Methods,
analytics tracking & metrics, reputation management & monitoring, business listings optimization, and custom video marketing strategy.
The total number of times any unique visitor comes to your website and views pages.
The total customer actions from Google and other search engines.
The total number of times anyone sees your company's listings or ad.
The total number of direct, discovery, and branded searches that led to your listings.
A customer found your business via Google Search or Google Maps.
A customer or any unique visitor visits and views your website.
A customer requests directions to your business.
The number of clicks on the call button on your Google My Business profile.
The total customer actions from your Google My Business profile.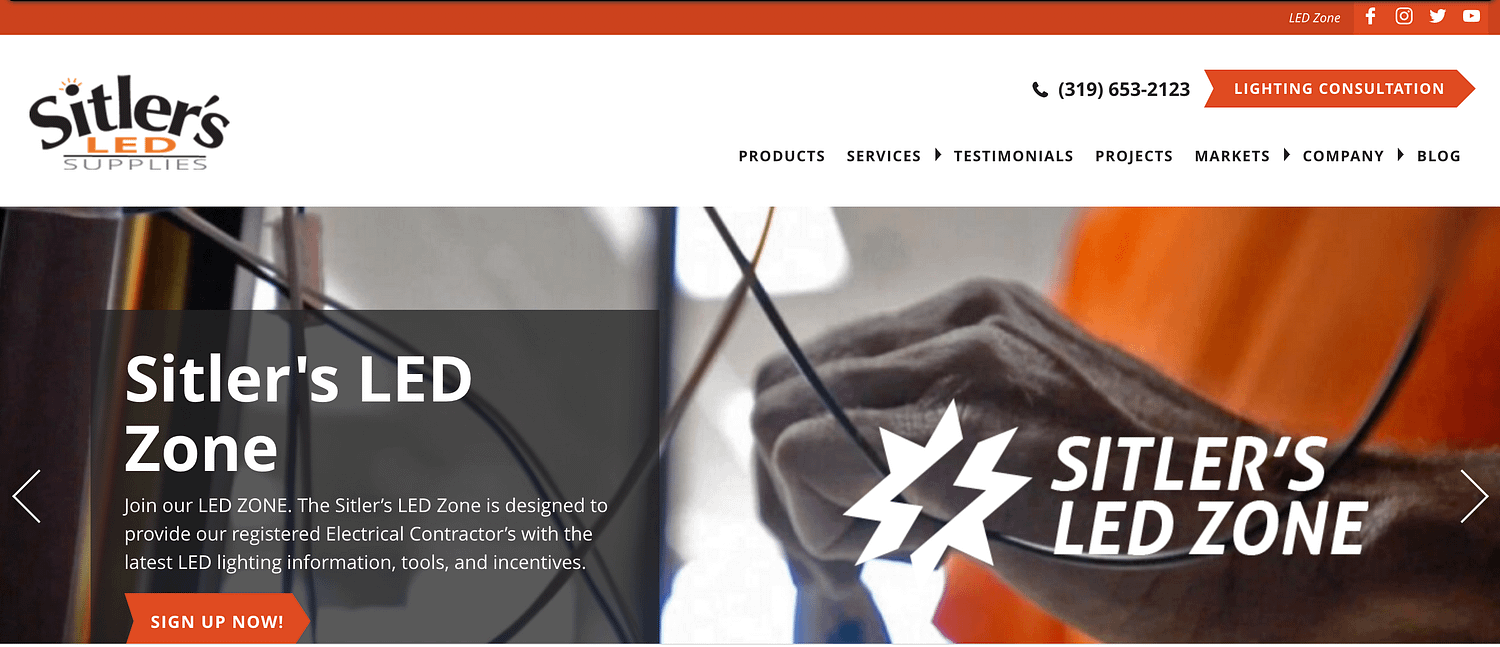 Case Study 2019 | Conclusion
As the relationship between Sitler's LED Supplies and Aelieve progressed, so did the results. During the course of 2019, Aelieve helped Sitler's achieve record figures in organic searches, local search traffic, direct calls, and more. Overall, more users are finding and clicking through to their website, helping people find the services they're looking for, while delivering meaningful leads to Sitler's LED Suppliers.