Iowa City Reputation Management
For verified ratings of our marketing services, please view our testimonials page.
Aelieve is a full-service digital marketing agency based in Iowa City, Iowa. We specialize in reputation management, branding & design, search engine optimization, advanced conversion optimization strategies, and more. As Iowa's premier reputation management agency, Aelieve is proud to be a team comprised almost entirely of University of Iowa graduates. Our digital work is built upon its customer-focused approach, which intends to build long-term client relationships that achieve extraordinary results. Since 2016, we've been on a mission to evolve the world of reputation management while helping our clients evolve their own visions.
Want to market your Iowa City business online?
IOWA CITY REPUTATION MANAGEMENT
Our Reputation Management Process
Reach out to our team through our online form and schedule an appointment with one of our top-level reputation managers.
Meet with your reputation manager either online or over the phone and discuss your vision for your brand and how we can help you with your online reputation.
Next, your reputation manager will start making your brand look flawless online. They will also give you access to the back end of our Reputation One and Listings One platform.
We have it from here…we will be continuously monitoring your reviews and listings and making sure to reply to reviews for you.
IOWA CITY REPUTATION MANAGEMENT
The Importance Of Reputation Management
Potential customers are sorting through your reviews when deciding whether to choose your products or services. Businesses with poor reviews have difficulty building trust with customers. This makes the art of strategic reputation management an essential component of a business's digital marketing strategy.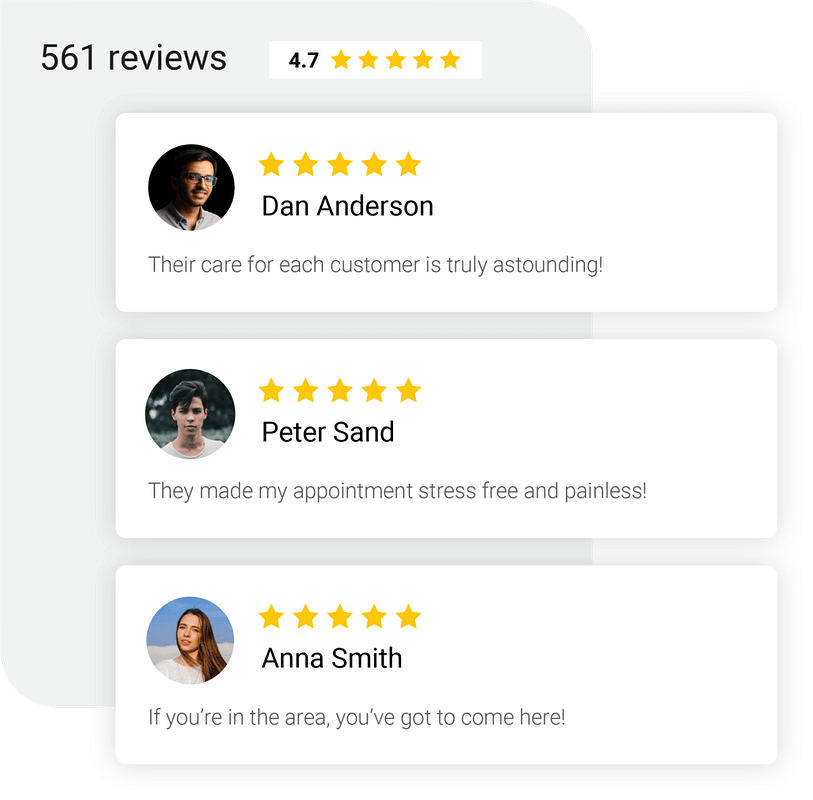 Ready to evolve? Get your free quote today.
We're ready to help you evolve your vision with a custom digital marketing plan that works for your company. There's only one question- Are you ready to take your digital presence to the next level? Request your free proposal today!
Access Plans & Pricing Now
What services are you interested in? (Select all that apply) *
IOWA CITY REPUTATION MANAGEMENT
Iowa City Reputation Management
We gather your reviews in one centralized dashboard and monitor each one in real-time so you can promote a positive customer conversation and stay up-to-date on any trends surrounding your brand.

Listings can make or break your company's first impression. Along with customer reviews, a listing is the first piece of information that displays in search results and gives customers a good idea of your brand's reputation. Make sure that your listings highlight the information you want your customers to know.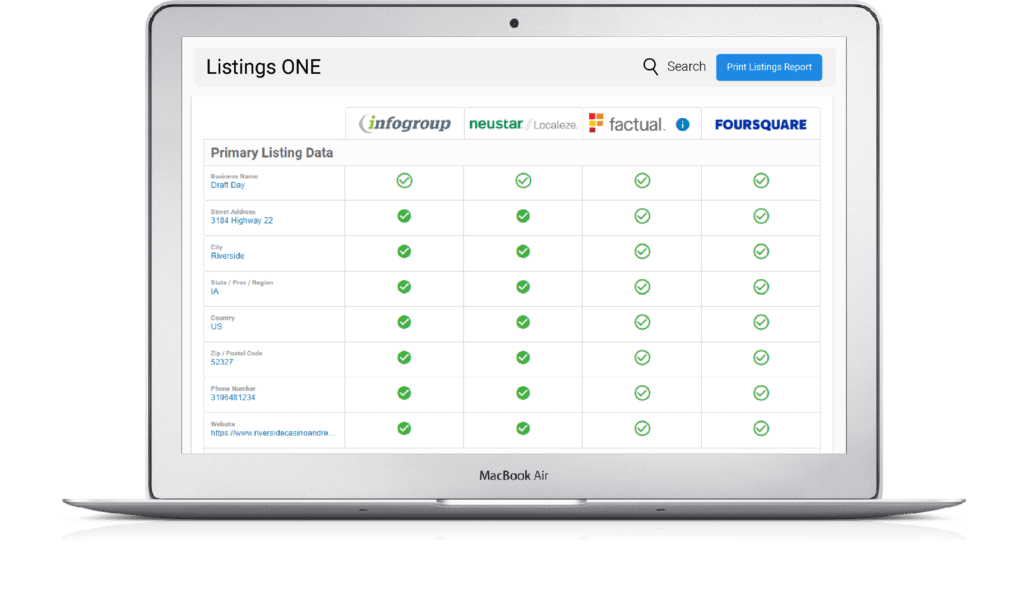 Generating reviews is crucial for building authority online. The digital sphere is becoming increasingly competitive, and customers are looking to see what other customers are saying about you. Our reputation management team is committed to helping you generate maximum customer reviews so customers know you're the real deal.

Managing and building a top-tier reputation online is essential for gaining authority online. Here at Aelieve, we utilize an arsenal of tactics to ensure that your business has a strong online reputation that you can use to your advantage.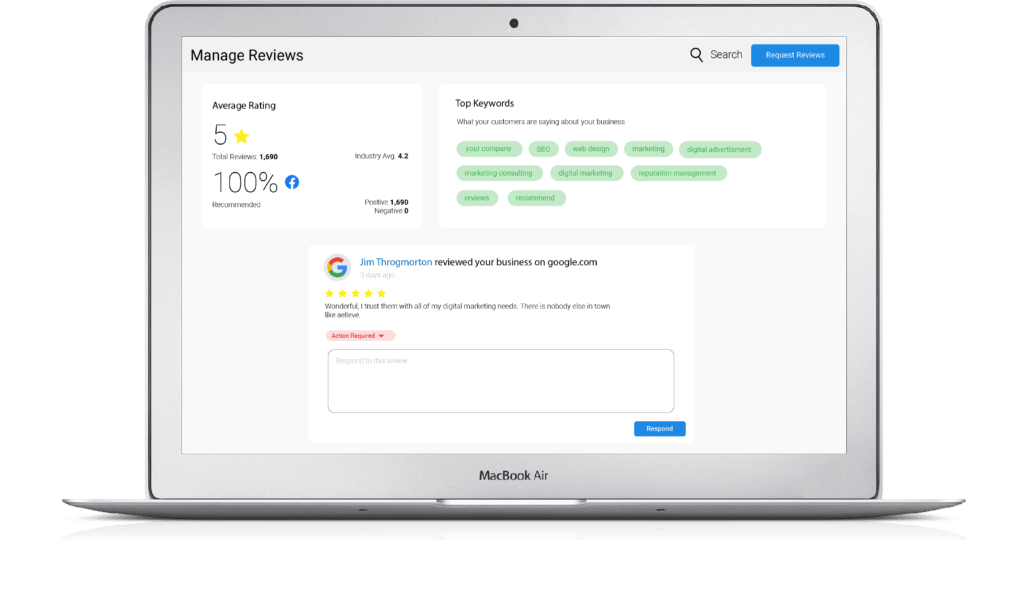 Through carefully building a strong online reputation and soliciting more customer reviews, brands are able to use customer reviews to build trust among their audience and target new customers by displaying their best reviews.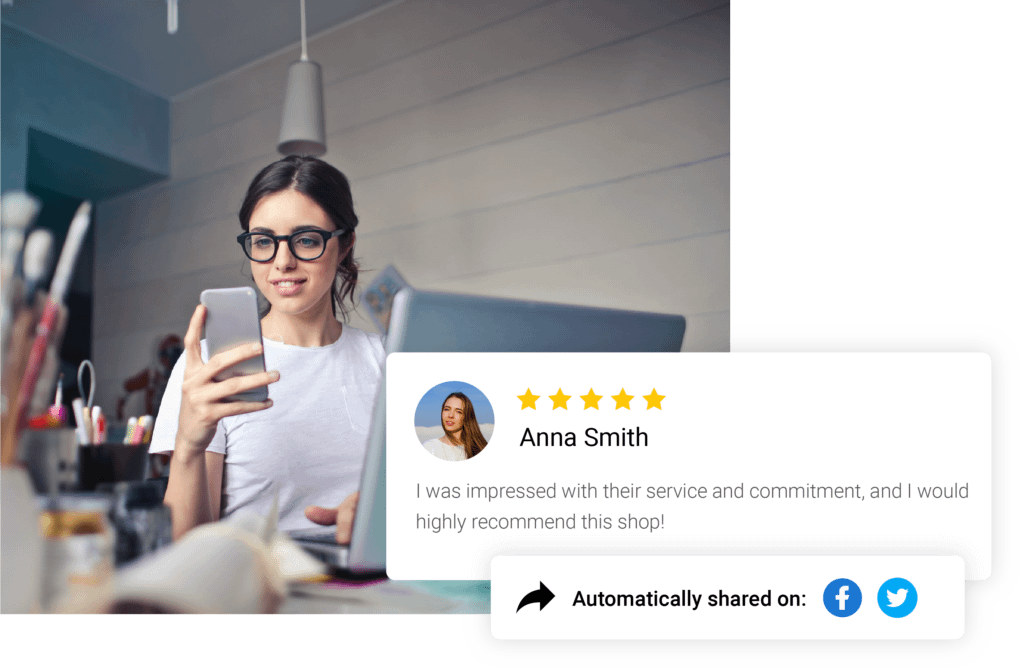 Customer surveys are an essential aspect of sustainability and growth for your business. You want to know everything that your customer is willing to divulge about their experience because their feedback is what determines some of the most important decisions for your business moving forward.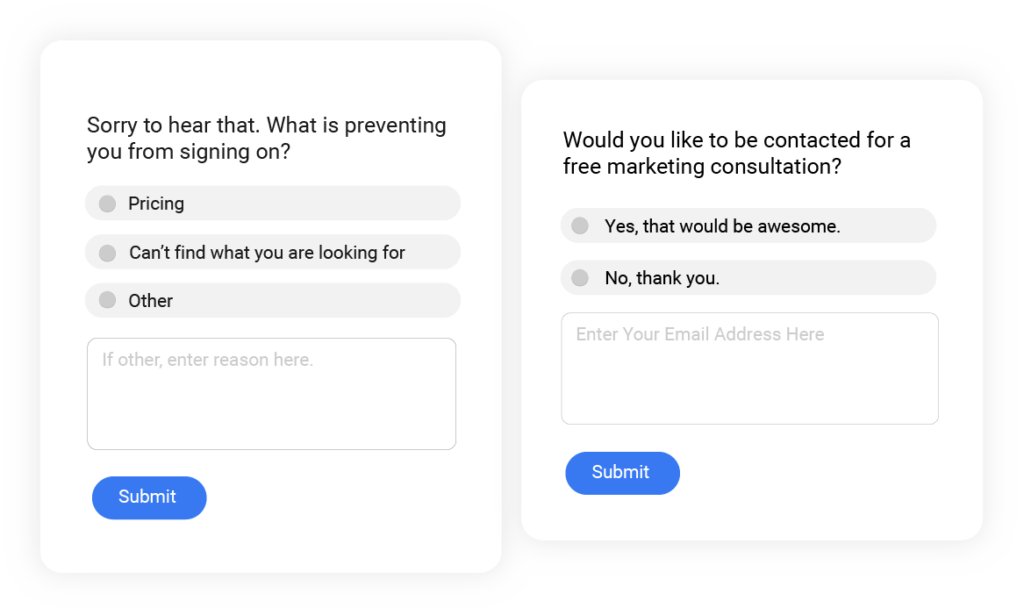 IOWA CITY REPUTATION MANAGEMENT
IOWA CITY REPUTATION MANAGEMENT
Aelieve Can Evolve Your Iowa City Business
Our reputation management platform centralizes all of your business's customer reviews, social mentions, and customer outreach in one place. We help Iowa City businesses build authority by helping them connect with customers so that they can determine how best to serve their customers' needs, thereby delivering an improved online reputation.
ARE YOU READY TO GET STARTED WITH
Reputation Management With Aelieve?
Our reputation management team has helped numerous clients create reputation management strategies that deliver improved online reviews and ratings. If you're looking to boost your online review score, manage the online conversation surrounding your brand, and find out how your business can improve with customer feedback, our reputation management team is ready to lead the way.
Access Plans & Pricing Now
What services are you interested in? (Select all that apply) *
DRIVING DIGITAL REVENUE FOR HUNDREDS OF SATISFIED CUSTOMERS WE'VE DRIVEN THOUSANDS OF LEADS
Discover how we can Evolve Your Business
Ready to speak with one of our marketing experts? Give us a ring!