Video & Photography Production
It is no secret that products are more likely to sell when there's video content backing them. In fact, 73% of visitors who watch product videos will buy, and it has been shown time and time again that companies offering videos are viewed as more trustworthy by their customers.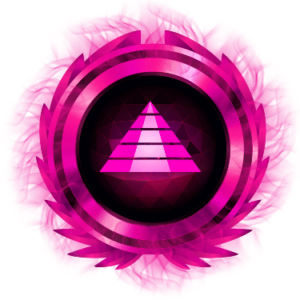 Sign-up for a subscription or schedule an appointment for our Aelieve photographers to come capture your vision. High quality photos drive marketing, whether that be through advertisements, portfolios, etc. Viewers don't just want to see high resolution, captivating images, they expect it. Give your followers what they are looking for and establish your vision with Aelieve Media Productions.
Capture your vision from all angles. Our aerial services utilize drone technologies to create stunning visual displays. Capture landscapes, properties, large scale job sites, panoramic views, etc. No matter what the job may be, our drone services catch it in a whole new way. Drone media is the new-age way to get your audiences attention and drive engagement.
Motion graphics are used to enhance, typically content heavy media. The idea is to establish movements or illusions that will enhance the message or content and keep the user engaged. It is an art that uses these effects to keep the audiences attention, but not detract from the message. Our experts have a wealth of knowledge and experience to bring to life your videos and keep people coming back for more.
Our team works tirelessly to provide the visual effects that enhance your media. We will continue to work with you to manipulate and create the best imagery for your brand. We utilize state-of-the-art technology that gives us the tools to create the best possible media. Showcase your competitive advantage with the Aelieve production team.
Storyboarding is how our media team gets goes from a idea to bringing your vision to life. Our team gets together to lay out illustrations of the animation or motion graphic. Not only does this help them to create the most effective content, but we also keep you involved every step of the way. Collaborate with our production team through every planning phase so we can optimize your budget.
We pride ourselves on learning, adapting, and evolving. We've learned that consumers are tired of the same old boring content and are even less likely to remember your brand than ever before. We challenge ourselves to create unique scripts for our videos and content posted. We deliberate and test our scripts to tailor to the needs of our clients and pride ourselves on your success.
Our animation skills are off the charts. Businesses everywhere bring characters to life, whether it be a unique animal that becomes the spokesperson for a company or bringing a whole scene of characters together, we work to show our company personality. This gives our production team the chance to think outside the box and bring ideas to the table that gives your brand an identity.
Explainer Video Animation
Explainer videos can set your business apart in the consumer buying process. Information is at the fingertips of every consumer, the search that is done to find the right product or service is more elaborate than ever before and every industry is seeing competition because of it. Consumers want to understand and trust what they are purchasing, what better way to separate yourself than to provide videos for consumers at each stage of the buyer's journey.
Whiteboard animations are often videos that include a narration from the author that follows a sequence of illustrations and events that aid in explaining the content. Often times, whiteboard animations are used to teach concepts or processes that may be overwhelming to the viewer if just looking at a person speaking. These animations not only aid in the viewers understanding, but also capture attention through the actual drawing and illustrations that would be lost when explaining a concept.
Your audience expects your content to be delivered with appropriate sound that follows. We provide the highest of quality sound to our content that will keep your audience engaged. Ranging anywhere from instrumental music to voice-over recordings, we understand that any good video must be paired with the right sound to captivate your audience even more. We take the time to ensure our production is of utmost standards and will help our clients succeed in their marketing efforts.