Search Engine Optimization
With 80 percent of users, from businesses to consumers, turning to search engines to find their next purchases, SEO is a critical component when it comes to your company's future. Even as an established business, it's essential for your enterprise to leverage SEO to expand your reach online and make the most of your marketing budget.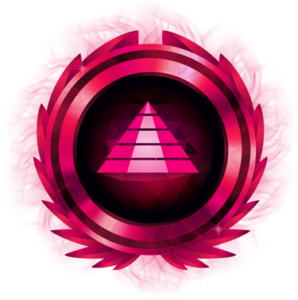 Google My Business Optimization
Your "Google My Business" profile is what people see when they search for your business or businesses like yours. Customers can see everything from social posts, to reviews, GPS directions, and even call your business straight from their search results. This is the first step when establishing an online presence. Take control of your business profile and talk to our experts about optimizing your Google listing.
Information Architecture is the structure that goes along with your website. We take the right steps to layout the perfect sitemap and organize your web pages with the proper hierarchy. This is essential for not only creating the best experience for the user trying to navigate your site, but also for search engines like Google to crawl your website and determine if the information is relevant to the searcher.
Keyword Research & Analysis
Keyphrases go beyond the keywords that we have familiarized ourselves with. Search engines now take into account entire search queries to find the best information for the searcher. We take the necessary steps to research and input the title/meta tags that are relevant to your business. Search algorithms have adapted to flag sites that simply look to take advantage of keywords and phrases so we take the time to write your on-site content to be most beneficial to the audience.
Local Search Optimization
Local Search Optimization is most beneficial to face-to-face businesses that thrive on local foot traffic. We take all the necessary steps to claim your listings and write content that is relevant to your area. Every step we take is meant to help our clients appear better on search. By taking the necessary protocol that we take with every level of our clients, we help our clients drive traffic to their site and store to boost sales.
It is our job to tell Google what crucial information it should know about your business. We do this with Schema Tags. These tags include microdata that search engines see and rely on to properly index your site. We do this when building your website because SEO is done best when it's done right the first time. Everything after that is just creating the best user experience possible.
Canonicalization Analysis
We pride ourselves on learning, adapting, and evolving. We do this with your website as well. We analyze each part of your website to ensure all links and redirects work properly. Canonicalization Analysis is the process of telling search engines what the "standard" copy of a page is. Search Engines use this as redirects or to fix broken links that may not be active. We take the time to ensure that links on and to your site are working properly and provide you with the best SEO benefits.
SERP Keyword Rank Tracking
See where you stand with your competition. We track how your customers are finding you in search results and show you how you stand up to the rest. You'll be able to see where customers are searching for you, what devices they use most, the keywords they use, and more. We use this to learn, adapt, and evolve your SEO strategy to give you the competitive advantage.
Link building is one of the biggest and most beneficial factors to ranking in search results. Links tell search engines what pages are related and using sophisticated link analysis, they can see how they are related, which adds credibility to the linked site. If search engines see that other websites and users are pointing to certain links for information, then search engines see this as validation that the information is useful to users and is much more likely to boost your rankings.
We are an industry leading SEO company. Our SEO reports show you exactly how your website is performing. We pride ourselves in providing our clients with the best service possible and will send you reports weekly, monthly, or quarterly (your choosing) to see the analytics behind your online presence. This is where we hold ourselves accountable. We show you exactly what is working and what isn't so we can fix it and make you successful.