As a leading Internet marketing agency, we know that your company is unique. We want you to embrace what makes you different, and what makes you stand out from the crowd. That's why we offer solutions customized to fit your unique business needs, goals, and expectations. Whether you're searching for a partner to manage your online presence or a full-service firm to design and boost your website to the top spot in the search engines, we can create a package just for you.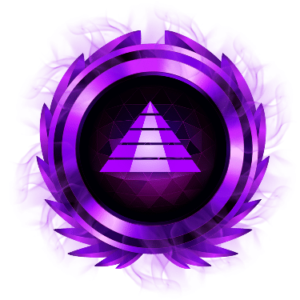 When it comes to online media buying, you need a company that adapts to your needs and brings your ads in front of the right people. Aelieve, a leader in media buying and ad placements, ensures the optimal reach of your target audience. With Aelieve, you can expect:
PPC (Pay-Per-Click) advertising is the most accountable form of advertising. You can set an exact budget and only pay when a visitor clicks on your ad. Paid advertising can also include remarketing options and mobile ads. As a leading PPC management agency, Aelieve offers:
Content marketing has been deemed one of the most effective methods of lead generation online. While other companies focus solely on link popularity, the value that Aelieve's content marketing strategies provide stretches far beyond that of traditional link building. Aelieve's content marketing services include:
We Use bulk SMS to raise brand awareness or to send promotion related offers directly to your customers. Automated SMS mailing reaches recipients at the speed of 200–500 SMS per second on 800 networks in over 200 countries around the world. Bulk SMS sending is scheduled for a particular time and date. You can also set up gradual sending of SMS over specific time frames. Add the recipient's name and other personal information to each SMS: your name or company's name, date of birth, discount code, and other.
Email marketing makes it easy for you to boost your annual revenue. With a smart approach, the right software, and a little elbow grease, you can turn a 100-word email message into thousands of returns. All you need is an email marketing plan. With a strategy from Aelieve, you can:
Search Engine Optimization
If you are an owner of a website, then you must know the importance of SEO. You may have a website with full information about products for prospective customers to buy, but unless people know about its existence, it's useless. To get massive traffic to your website, you need a place on the first page of Google, and that's possible with organic SEO. At Aelieve, we are 100% transparent about our costs and what is included in our SEO services. When you partner with us, you get:
Influencer marketing is the process of getting high-profile figures in your industry to talk about your business online. In other words, influencer marketing is a form of building relationships that help brands earn loyal customers. With the increasing popularity of social media, people can share their opinions about brands and products with little effort. Influencer marketing allows you to harness this power, connect with influencers in your field, and invite them to share your products and services on their websites, blogs, and social platforms. Influencer marketing often goes hand in hand with social media and content marketing as you encourage influencers to share your valuable content with their online audiences.
Does the success of your business rely primarily on lead generation via phone calls? Have you been searching for a way to track the source of these calls? With Aelieve Call Tracking, you can do that pretty easily — and as a result, you can make more informed marketing decisions. Our website call tracking services include: