WHAT IS
PERSONALIZATION
TARGETING?
Personalization Targeting is the use of algorithms to target customers based on in-session behaviors, such as time spent viewing a product or overall engagement with content in a particular solution area.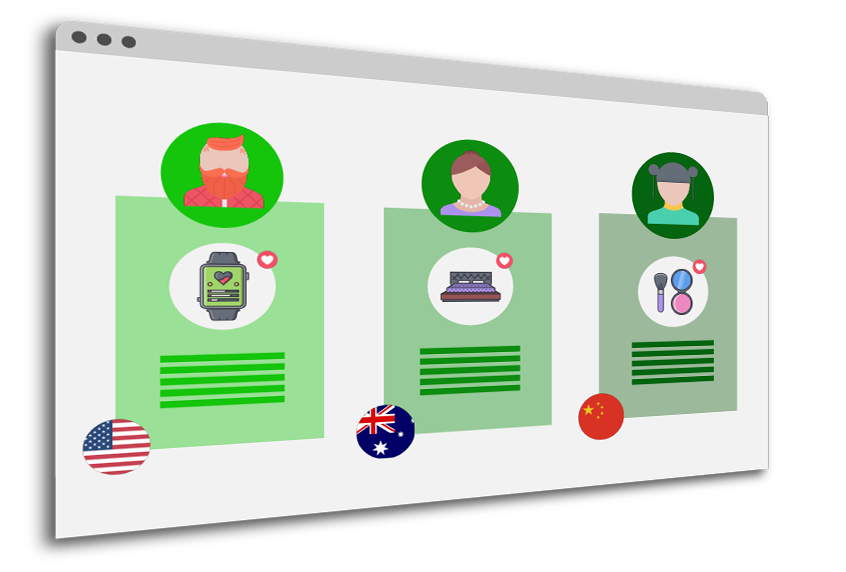 Personalization targeting optimizes customer experience by using an array of different data types:
WHY YOU SHOULD UTILIZE IT
Customers want you to know them and their needs. They want to interact with your site so that relevant content is delivered with ease. You risk losing a customer's service if they're aren't finding what they're looking for. Personalized targeting assures your audience that you're there for them by creating a one-on-one experience for your customer that enables them to effortlessly navigate your page. This enables you to build relationships with your customers which is crucial in the highly competitive world we know today.
Personalized targeting will benefit you by increasing sales through simpler product discovery for your customers. You will also benefit from a reduced bounce rate as customers are more likely to stay on your site.